---
Yam Sai-koon also known as Yim Shi-kwan.
Born in 1947
Yam Sai-goon will forever be remembered for his tempestuous, fierce and wicked martial art master roles he played in a string of nineties martial art classics such as IRON MONKEY, and SWORDSMAN II. Before that time however, Yam already had a twenty five-year-old movie career behind him, during which he had the opportunity to distinguish himself on a handful of occasions. By either using his real features or applying make-up, wigs and fake beards, Yam's range of roles have gone from his well known villainous roles to moon-faced eccentrics making him a valued character actor within the martial art movie genre

Yam Sai-koon is the scion of a family with deep ties into martial art cinema. Indeed his father Yam Yu-tin (1894-1982) has been described as China's first martial art director; his first credited film going as far back as a 1927 Shanghai made production, THE RED BUTTERFLY. Yam Yu-tin was also the very first martial art director to rise to fully-fledged director, making a handful of movies in the early fifties and even creating a film company in 1952. His older children became famed martial art movie actors. His son Yam Tai-Goon acted in ten movies in the early fifties while his daughter Yam Yin had a huge career appearing in 82 movies in a near twenty year span including thirty productions of the Wong Fei Hung series alone in which she was the regular leading lady.

The martial art background of the Yam family however is not known to this writer. In some films Yam Sai-koon has displayed a marked predilection for Eagles Claws but whether this is his main martial style is not clear. It would seem however that Yam does not belong to the category of martial cinema players who have been thoroughly trained in Peking Opera like Jackie, Sammo or the Yuen Clan brethren since Yam never showcased any of the acrobatics or dance-like fluidity customary in such brand of performers.

Born at a much later date than his older siblings in 1947, Yam entered film prior to the mid-sixties as a part of the Lau Kar-leung and Tang Chia stunt-team for the Shaw Brothers studio. As a bit fighter or extra, Yam can occasionally be seen usually playing henchmen in many Shaw movies of the late sixties to mid seventies including THE ONE ARMED SWORDSMAN (67), THE DUEL (71) DUEL OF FIST (71), BOXER FROM SHANTUNG (72) DRACULA AND THE SEVEN GOLDEN BROTHERS, SHATTER (both 74), CLEOPATRA JONES AND THE CASINO OF GOLD (75), BRUCE LEE AND I (76). Yam occasionally strayed away from Shaw - DEVIL ISLAND (73) action by Sammo Hung, WITS TO WITS (74) action by Yuen Woo-ping - but he remained a Shaw regular up until 1976. In 1977 Yam could be seen in SHAOLIN PLOT (action by Sammo) as well as IRON-FISTED MONK (Sammo's directorial debut).
With his dour moon-faced features Yam was unlikely starring material but it's exactly what happened when he was cast as the lead in THE MONK (75/78 ?) probably chosen by writer/director Dean Shek Tin for his unconventional looks, unknown status and martial abilities. Playing the titular role, Yam is a shy, naive monk unjustly expelled from his monastery and lost in a world where the dubious characters he encounters try to take advantage of him and of his fighting abilities for their own ends. Actually, the film is freely inspired by the American TV show KUNG-FU starring David Carradine, with Yam playing his part even sporting at one point the same sort of floppy hat worn by his western counterpart. Despite the film's obvious derivativeness and lack of spark, it still had a tiny genuine charm to it brought by the innocent, forever spouting "Buddha be praised", monk turn by Yam.

According to Yam, it is his performance in the MONK that got him noticed by Jackie Chan who cast him in his directorial debut FEARLESS HYENA (79). Jackie and Yam however had met before as Yam was cast in the earlier Lo Wei made Jackie vehicle DRAGON FIST (made in 1977 but release in 1979), playing a martial art master who as atonement for a murder cuts off his own leg. His part in FEARLESS HYENA called Yam to do a 180 turn from his previous monk role. Putting on a wig and moustache he now had to play one of those fierce white-haired k-f super villains and he was also filling in the shoes left by super-kicking terror Hwang Jang Lee as Jackie's screen nemesis. This was a tall order. However, Yam passed with flying colours by creating a gleeful and vicious Eagle Claw opponent for Jackie; sort of the prototype for his later wicked martial art masters in the nineties.

Yam also had a supporting role in DANCE OF DRUNKEN MASTER (79), the semi-sequel to DRUNKEN MASTER that had made Jackie such a huge superstar. Starring Simon Yuen and Yuen Shun-yi (who replaced the now gone Jackie), Yam played Shun-yi's eccentric teacher "The Sick Fist Sifu" a delightfully quirky character who spent his time laying in a coffin and hiding his formidable k-f skills by faking being sickly. Moon-faced and consumptive, Yam is nearly unrecognisable from his FEARLESS HYENA fierce-looking villainous turn and although he does not fight he still performed some nice imaginative moves devised by Yuen Woo-ping and his brothers. Yam and the Yuen Clan actually had a long history together as they were part of Shaw Brother's stunt-team back in the sixties up until the early seventies, and they would rekindle their association time and time again.

In the years that followed, Yam played all sorts of roles, usually of the villainous variety. Thus in MASTER STRIKES (81) he's a double crossing bastard, in KILLER IN WHITE (81) (also known as GHOST OF A NINJA) he's an evil assassin posing as a crippled notable citizen, while in KID FROM KWANGTUNG (82) he's a martial art master who has to face the kicking terror of Hwang Jang Lee. As time went on however and the martial art genre was fading away Yam's screen appearances were also diminishing. He appeared in two more Yuen Clan movies: TAOIST DRUNKARD (84) and YOUNG TAOIST FIGHTER (86), but afterwards he disappeared from the big-screen for several years in which he was perhaps being kept busy doing TV work.

In the early nineties Yam made a big film comeback by starring in two martial art movies which would revitalise the genre for a brief time: ONCE UPON A TIME IN CHINA (91) and SWORDSMAN II (92). In OUATIC Yam is cast as Jet Li/Wong Fei Hung's antagonist - the misguided and flawed martial art master Iron Robe. To escape the shadow of poverty and achieve power and glory, Yam is willing to become an enforcer for gangsters and fooling himself as a righteous man while in fact he was losing all the integrity and dignity proper to a martial art master. More a tragic figure than a conventional kung-fu villain, Yam's haunting portrayal of the fallen master was to be the best role of his career.

Then next came SWORDSMAN II where Yam still plays another martial art master pretending to be a "hero" - the highlander chieftain Yam Ngor-hang who is in fact a truly wicked, a totally ruthless tyrant to whom the film's hero Ling/Jet Li is unwillingly allied to. The character is another of those evil patriarchal figures so customary in Tsui Hark films. Yam plays it here quite outlandishly with a sneering glow in his face, a blustering evil laugh and some grandiose gesturing. With his fierce brushy beard he makes the character into an awe-inspiring power-filled single-minded murderous maniac, fully living-up to his name meaning in Chinese "I Do What I Want".
Such over the top roles naturally led to Yam being cast as the fierce, invincible martial art master which he reprised immediately in ROYAL TRAMP II, made and released within a couple of months of SWORDSMAN II. The film is a comic spoof of fantasy swordplay by H-K king of comedy Stephen Chow. It even at moments parodies SWORDMAN II directly but Yam did not need to camp up his character which was already wild and over the top in its own right. Yam played another bombastic evil martial art master in IRON MONKEY (93) as the villainous monk Hing Hung (93). While still playing a evil super-powered villain, Yam once more turned his usual appearance and demeanour inside out for his turn in HEROIC TRIO as a pallid, languid moving, moon-faced demonic eunuch bringing an eerie effete quality to his part.

In between his usual wicked martial art master bit Yam played a couple of other different types of roles. In THE NEW DRAGON GATE INN (92) he's the bald headed, big sword wielding follower of Brigitte Lin and Tony Leung's heroic characters, while in KICKBOXER he got to play a fierce police constable and for once a truly righteous character. The martial art revival did not last long and Yam was gone from the big screen after little more than a year. Since then he has made only a couple of movie appearances. In A HERO NEVER DIES (98), he's the triad boss for whom the Leon Lai bodyguard character works. Recently Yam has also appeared in the low budgeted thriller GOLD FINGER (2001). It can be only assumed that during all this time Yam has kept himself busy by doing TV.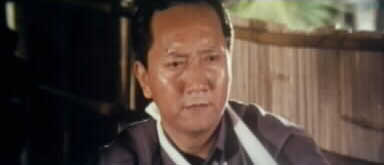 In all Yam has appeared in 51 movies. Besides those named above some others includes: THE NEW ONE-ARMED SWORDSMAN (71), KING BOXER, THE KILLER, MAN OF IRON, PRODIGAL BOXER (all 72), POLICE FORCE THE MANDARIN (both 73), FRIENDS, THUNDER-KICKS (both 74), BLOODY MONEY (75), BIG FAMILY, 36 CRAZY FIST (both ), CLUTCH OF POWER (77), BREAKOUT FROM OPPRESSION (78), FIGHT, STORY OF DRUNKEN MASTER (both 79), BLOOD CHILD (82), FEARLESS HYENA II (83), TRUANT HEROES (92), THIRTEEN COLD BLOODED EAGLE, INVINCIBLE CONSTABLE (both 93).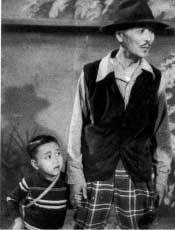 (with his father)
(Written up by Yves Gendron)

---
Yammie Nam Kit-ying/Yammie Lam
During the 1980's Yammie was one of the most popular TVB actresses – at one point co-hosting the children's show 430 Shuttle Bus with Stephen Chow and later appearing in numerous serials – The Greed of Man, It Takes all Kinds, The Return of Wong Fei Hung among others. Her film career never matched her success in television, but she still had a number of supporting roles in some fairly well-known films.

She was Chow Yun Fat's girlfriend in Witch from Nepal, turned up in a few films with her old friend Stephen Chow – Flirting Scholar (one of Chow's 8 wives) and the two 1993 Chinese Odyssey films (one of the immortal sisters) and had a role in the classic The Bride with White Hair (as the Wu Tang clanswoman who sought to be a winner in love as well as war over Brigitte Lin's character). Some other lesser films in which she appeared are They Came to Rob Hong Kong (policewoman), The Tigers and Phantom War.

She began gaining a reputation though as being very temperamental and difficult to work with – and this began to effect her career by the mid-90s. Her film career came to a halt and her TV appearances became fewer. By the end of the 90's rumors began spreading that she was suffering from a mental illness and her stay in a psychiatric hospital in Canada was big news. Just recently she has made a comeback of sorts with a role in Troublesome Night 16 and in television as well.
---
Yasuaki Kurata.
Born in 1946 in Japan
With more than two dozen Hong-Kong movies to his credit since the seventies Yasuaki Kurata could be aptly described as Hong Kong cinema's pioneer Japanese actor/action performer. He also starred in many Japanese, Taiwanese and Filipino productions, never actually settling in H-K for long, but he always came back bringing besides his riveting screen-fighting skills a brooding, stoic presence few could match. Due to his nationality he has played more than his fair share of Japanese stereotypical villains such as evil karate master, ninja assassins and Yakuza gangsters. On a handful of occasions though he had roles that were among the finest portrayals of Japanese and their fighting techniques ever seen in martial-art cinema.
Kurata was born on the 20 March 1946 in Ibaraki near Osaka. His true first name is Shoji but he changed it to Yasuaki presumably because it sounded more fitting for an actor. Educated at the Nippon University, he studied and trained intensively in Karate (6th-dan), Aikido (2th-dan) and Ju-jitsu (5th-dan). It's not known how he came to make movies in Hong Kong, but since his first movie was with the Shaw studio; THE ANGRY GUEST (72), it can be assumed that he was discovered by a talent scout in Japan.

Regardless of how he began, from the start he immediately became a hot commodity for the martial art cinema of both H-K and Taiwan and for good reasons. Back in the early seventies the Japanese were k-f cinema's great baddie of the day. Most of the time however they were played by scowl-faced Chinese actors or stuntmen often bearing a fancy demonic-like appearance (long brown hair, kimono, dark skin, kabuki make-up) and playing their character as little more then cartoony brutish fiends. But then there was Kurata who besides his formidable fighting mastery as well as a veneer of authenticity given his origin, brought a smooth, stoic and brooding presence and whose smooth handsome face could easily twist into a smug, cruel smirk, or a vicious snarl of ferocious rage. His villains were still despicable fierce fiends but had an edge and charisma rarely met in such a brand of character.

For the next two years Kurata made 18 movies encountering some of the biggest k-f stars of the day; such as the young Meng Fei (KING BOXER, PRODIGAL BOXER both 72), David Chiang and Ti Lung (ANGRY GUEST, FOUR RIDERS both 72), Bruce Lee - although their encounter was off-screen as Lee acted only as the fight choreographer for FIST OF THE UNICORN (73), Wang Yu (KNIGHT ERRANT;73), Bruce Liang (RAGE OF THE WIND (72), SEVEN TO ONE (73), LITTLE GOD-FATHER FROM HONG-KONG (74) FIGHTER DRAGON (75), and Polly Shang-Kwan Ling-Feng (GATHERING OF HEROES, SEVEN TO ONE, THE VIGILANTES, A GIRL CALLED TIGRESS all 73). Of all the stellar encounters Kurata made, none were probably as edgy and intense as the ones with Chan Sing however. Dubbed the Charles Bronson of Asia, Chan was a seasoned martial artist himself, whose rugged looks and hard-boiled character made Kurata's smoother square jaw appearance the perfect foil in TIGER VS DRAGON (72), RAGE OF THE WIND, BLACK PANTHER and GOLDEN SNATCHER (all 73).

Not all of his movies required him to be Japanese; as he also played Chinese villains that were just as fierce and smug, and not all his films called for him to be an absolute bad guy either. Thus in UNSUBDUED FURIES (73) he plays a Japanese who comes in between his sister and her Chinese fiancé, where his brooding outlook was perfectly suited to suggest the inner conflicts of his character. While in FIGHTING DRAGON (described in one source as a Japanese TV series) he plays a Bruce Lee-like character dressed in a student's white suit who set out to avenge his murdered master. It is perhaps for this film that he gained a little used English stage name; "Bruce Lo".
After 1973, Kurata H-K output slowed down considerably. He went back to Japan bringing along with him Bruce Liang to make Japanese films. In 1974 he had a small part in Sonny Chiba's EXECUTIONNER, while in 1975 he was cast as a bad guy in a TV series starring Chiba again, G-MEN. Kurata continued to make regular trip to either Hong Kong and Taiwan to make action movies, a large bulk of them rather routine, undistinguish efforts although here and there he found a standout role.

One of his career highlights was in Lau Kar Leung's reputed martial art classic HEROES OF THE EAST (78) where he plays an antagonistic Japanese Ninja who challenges Gordon Liu in a contest setting Chinese martial arts against the Japanese fighting styles. Actually, this part wasn't that different from his usual ones: a proud, arrogant Japanese martial artist - its just that he didn't commit any really vicious, fiendish acts despite his regular use of deceptions. Still the film allowed Kurata to display his physical abilities and martial skills at a top level in a great variety of styles and weapons including the spear, the sword and the quirky "crab style" of fighting.

Kurata's next memorable martial art role occurred four years later in Yuen Woo-ping's LEGEND OF A FIGHTER (82). Here he played a Japanese martial art master who disguised as a teacher both secretly learns the martial techniques of his employers while also teaching the fighting art to his weakling beguiled student. This was a great role which allowed Kurata to be honourable yet deceptive, to colour his usual stoic brooding persona with touches of humour and humanity and to accomplish subtle k-f moves instead of just being a karate powerhouse.

The early Eighties saw Kurata being a bit more active than he had been in previous years. Following the Ninja trend of the eighties he made a couple such films; such as LIFE OF NINJA starring Chen Kuan Tai, as well as NINJA IN THE DRAGON DEN (85). 1985 also saw him do one American production MISHIMA the biopic of the famed controversial Japanese writer directed by Paul Schrader.

It was Sammo Hung who used him the best in those years. Thus in TWINKLE TWINKLE LUCKY STARS (85) he was a knife wielding Japanese assassin who duelled Sammo Hung who is armed with a pair of tennis rackets. In MILLIONAIRE EXPRESS (86) he's the stoic, silent samurai warrior who Richard Norton gets the best of, while in EASTERN CONDOR he plays a Vietcong elite soldier who gives Lam Ching Ying quite a headache before being knocked out of breath by Yuen Biao. Allegedly it's Kurata himself who recommended Yukari Oshima to Sammo, for MILLIONAIRE EXPRESS and therefore it's to him that H-K female action fans owe one of the finest discoveries of the Eighties. In 1989 Kurata produced and starred in BLOODFEST an oddball English-language Japanese/Hong Kong production that failed to bring him any distinction.

It was in 1994 that Kurata received his best known and just plain best part ever as the Japanese Master Funakoshi who is brought in to duel Jet Li in a tremendous encounter. In his late forties by now, greying but still in superb shape, Kurata was as far from his old fiendish Japanese villain as he could be by playing a honourable yet cunning adversary. With a special twinkle in his eye and a laid back attitude he gives some words of wisdom and humour before engaging in a wild punch and kick fest. Though Kurata has slowed down his movie output, he still makes an occasional appearance. Thus in the Takashi Miike actioner FUDOH he makes an inspired comeback to his ferocious snarling days by playing a near psychopathic Yakuza boss who doesn't mind killing his own sons to protect his criminal career. In the recent SO CLOSE he ends up fighting a duo of H-K starlets in a fierce sword duel.

Besides the holy trilogy of HEROES OF THE EAST, LEGEND OF THE FIGHTER and FIST OF LEGEND , some of Kurata's better films would include: TIGER, KNIGHT ERRAND, WIN THEM ALL, GOLD SNATCHER (Kurata's last on-screen encounter with Chen Sing where they actually play brothers), A GIRL CALLED TIGRESS, and CALL ME DRAGON (where Kurata's fight with Bruce Liang is specially brutal).

(Written up by Yves Gendron with special thanks for the input by Linn Haynes)

---
Yat Poon Chai
In an number of films in the 80's and 90s this fellow shows up almost always as a cop and never has much more than a cameo. He never told people his real name. On the credits, he was called, " Yat Poon Chai " (The Japanese) as he looked like a Japanese! He and another extra, Luk Ying Hong, always acted as cops in the TV and movies in 80s since they, themselves, were Auxiliary Police at that time but I have not seen his appearance in any movies or TV for a long time!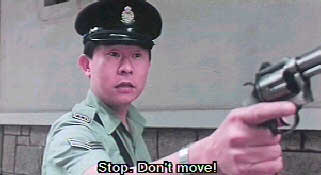 (Written up by Andrew)

---
Yeung Ching Ching (AKA Yeung Jing Jing (Cantonese), Yang Ching Ching or Yang Jing Jing (Mandarin))
The on-screen career of early eighties Shaw Brothers female action performer/stuntwoman Yeung Ching Ching could be adequately summarised by the tiny cameo she did in the later action caper LICENSE TO STEAL (90). Early in the film Yuen Biao accidentally bumps into her, a brief acrobatic scrap ensues where she nearly outshines him, before disappearing never to be seen again, leaving the viewer wondering "who the hell was that?". Likewise in the early eighties Yeung was cast in half a dozen martial art's pictures, usually in a supporting part. In some of these, she did some of the most spectacular action displays ever from a female performer but Shaw Brother's closure put a end to her screen career with her potential barely tapped.

Yeung Ching Ching was born on Hainan Island, the place where the US spy plane made it's emergency landing in 2001 creating a serious diplomatic incident. She was trained in Wu-shu since childhood. Spotted by master martial director Lau Kar-leung at a tournament, she signed-up for the Shaw Brother's studio at probably no older than 16 years of age. Her first significant part was as Gordon Lau's young fiancée in the Lau choreographed CLAN OF THE WHITE LOTUS (80) where she was introduced doing a Wu-shu sword routine, a splendid display that probably left most viewers wanting more. Unfortunately, her character (also named Ching Ching) had to come to a premature end.

Over the next few years Ching Ching's main employment at Shaw was mainly to double the studio female stars in stunts, acrobatic or sword-displays. On several occasions however, she was cast in a supporting part. Her most spectacular and memorable early appearance was no doubt in the Fu Sheng vehicle TREASURE HUNTER (83) that was directed by Lau Kar-leung's brother Lau Kar-wing. In it she was the chief villain Wang Lung-wai's "assistant", a petite pigtail girl who looks harmless enough, that is until she picked-up her pair of machetes and made mince meat out of anyone in her way. Her role was all the more memorable because she was totally mute and so she had to convey herself through her eyes and facial expressions alone. Whether taking on a spear wielding Wilson Tong, a crazy as a bug Fu Sheng or a bunch of fighting monks led by Gordon Lau, Yeung Ching Ching's fighting performance, which she choreographed herself (she's credited as one of the film's action directors), is one of the finest displays of female action ever put to screen

Ching Ching delivered equally impressive performances in other Shaw movies such as GHOST GALORE, LADY ASSASSIN and HOLY FLAME OF THE MARTIAL WORLD (all 83). At this time, movie trends were changing, martial art cinema was waning and Shaw Brothers studio closed down its movie making facilities in 1984. Yeung Ching Ching's last role was as the ninth sister in Master Lau Kar-leung's EIGHT DIAGRAM POLE FIGHTER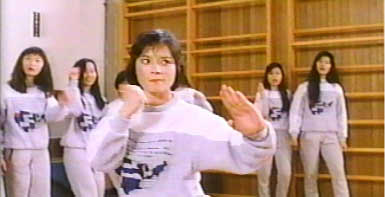 Shaw's film production demise put an effective end to Yeung Ching Ching's on-screen career, but she continued as a stunt-woman and was one of the rare females enlisted in that nearly totally male dominated profession. Her job though was not to do dangerous stunts, but to double actresses for their character's weapons or acrobatic displays. Over the years Yeung has mostly worked in TV period martial dramas. At one point she crossed the path of action choreographer/director Ching Siu-tung, who she came to consider as her mentor. She likely served as stunt-double in some of his films. In 1989 she became an action director in her own right; a position she has held since. In recent years she has also begun teaching Wu-shu at a Junior stuntman training class.

Considering her spectacular physical capabilities and attractiveness one might wonder why she never made the transition to the mid-eighties/mid nineties fighting female action sub-genre like her fellow stuntwoman Sharon Yeung Pan Pan or her former Shaw's sister in arms Kara Hui Ying-hung. A possible explanation may lie in the fact that while rather popular in the West, fighting female action movies were for the most part a low level fairly marginal genre that usually favoured stunning looking exotic women like Michelle Yeoh (Chinese Malaysian), Cynthia Rothrock (American), Yukari Oshima (Japanese), or Cynthia Khan (Taiwanese) and despite her physical talent Yeung did not fit the desired profile. Further Yeung may simply never have had the desire to become an action star in the first place and preferred the more settled position that her stuntwoman and action choreographer job was giving her. Considering how both the fighting female sub-genre as well as the career of its stars fared, it could be argued that though Yeung's lack of screentime was to H-K action cinema a great loss, it wasn't to her own.

Since the mid-eighties Yeung Ching Ching has made only a couple of "in the open" screen appearances. In the aforementioned LICENCE TO STEAL, as a gangster moll in GOD OF GAMBLERS III (93), and as a fighting foil for Moon Lee in ANGELS TERMINATORS II. Yet ironically her work as a stunt-double has probably meant that she has been seen at one point or another by nearly the entire H-K film viewership as the acrobatic or sword-wielding double of such stars as Moon Lee, Brigitte Lin or Michelle Yeoh and many others. Unfortunately, this part of her work has gone uncredited. As a film's action director Yeung is only credited with HANDSOME SIBLING (93).

Other Shaw Brothers movies: TWO CHAMPIONS OF SHAOLIN (80), RETURN TO THE 36 CHAMBERS (80), BLOODY PARROT (81), DUEL OF THE CENTURY (81), CLANS FEUD (82), SPIRIT OF THE SWORD (82),
Note: Yeung Ching Ching is not to be confused with a contemporary Shaw Brother performer having a similar name as hers. She acted only in a handful of movies and ended-up marrying Master Lau Kar-leung himself. They had two daughters but recently separated.
(Written up by Yves Gendron)

---
Yeung Kwan
He was a well known Taiwanese actor during the 1960's and 70's appearing in both Hong Kong and Taiwanese films. Some of his better known films are Our Sister Hedy (1957), Superior Darter (1969), The Avenger, The Golden Lotus, Eight Hundred Heroes (1975), Enter the Fat Dragon and Lily Under the Muzzle (AKA Lily Under the Gun). He continued working through the 80's – generally in older supporting roles – The Protector, Tragic Hero, Sworn Brothers, Rich and Famous and Angel. Much of his work by this time was at the ATV television station where he appeared in a number of series.

---
Yi Fan Wai, Ricky
Almost always cast as a bad guy, his narrow face and disdainful mouth made him the perfect snide villain or pompous authority figure. He has appeared in many Danny Lee films – The Informer, The Law Enforcer, Final Justice, The Killer (the hired killer), Just Heroes, Asian Connection and Organized Crime & the Triad Bureau. Since the early 80's he has worked fairly regularly in both film and television. Some of his other films are Lee Rock I, The Case of the Cold Fish, Mr. Mumble, Those Were the Days (1997) and Sex and Zen III.

---
Yi Lui/Yi Lei (James)
Born in 1943
He was the son of Yi Chau Sui (one of the top Cantonese comedians in the 1950's) and his mother was wife number three. He grew up in a family of six grandmothers, five mothers and twenty siblings which no doubt helped develop his sense of humor! His father died when he was 12 and he entered the film business soon thereafter in small roles and as a helper on the sets. Actor Cho Tat Wah discovered him and had him act in some of his films as a young tough. In 1963 he left Shaw and was in a few films like Every Girl a Romantic Dreamer, but he was to return later. His first big success was in 1973's Adventure in Denmark in which he played a comedic role.

He followed this with The Little Man, Ah Foon which was a huge success. During the 1970's he became one of Hong Kong's most popular film comedians and appeared in films such as The 3 Nymphs, The Adventurous Air-Steward, A Haunted House, Bald Headed Betty, The Simple-Minded Fellow, Go a Little Crazy. A drinking problem slowed down his career in the 80s – though he still showed up in To Sir with Troubles (Moon Lee's debut), Twinkle Twinkle Little Star (the detective), Carry On Police, Flaming Brothers, Haunted Cop Shop II and Framed (1989). He died of a heart attack in 1999.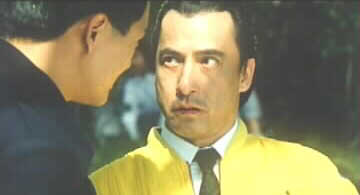 ---
Yip Chuen Chan
There are not many film roles listed for this lovely delicate looking actress but her performance as the villainess Snow in Fire Dragon alongside Brigitte Lin was certainly memorable as were her appearances in the Martial Arts trilogy. Some of her other films were Butterfly and Sword (in which she played Ho Ching), End of the Road, Sword Stained with Royal Blood and Shaolin Popey II. Her last role was in Woman Soup in 1999.

---
Yip Chun
Stars and Roses (1989), The Dragon from Russia (1990), Hong Kong Gigolo, Queen of Temple Street and Sea Root (1995).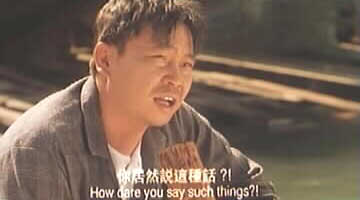 ---
Yip Hon Leung
He has appeared in a few films - Tony Leung's boss in Pretty Ghost, bartender in Twenty Something, Yuppie Fantasia but acting is not his job. He's a very influential media executive and has worked in all the medias of HK (ranging from Radio Television Hong Kong, Commercial Radio, TVB).

(Information from Sebastian Tse)

---
Yip Kwong Kim
He is primarily a scriptwriter (Easy Money, Tiger Cage, A Roof with a View, Tai Chi Master, Murder, Touch of Evil) but appeared in films from time to time. Some of these are a big role in Jet Li's Hitman as the lawyer administering the Killer Fund, in Gordon Chan movies, Armageddon and First Option and a number of UFO films - Tom, Dick and Hairy, He Ain't Heavy, He's My Father, He and She, Over the Rainbow,Under the Skirt and Heaven Can Wait.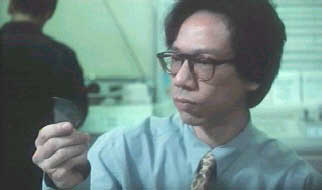 (Thanks to Sebastian Tse for the information)

---
Yip San
This actress appeared in about twenty films from the late 1980's to the mid-90's but never made the jump from primarily being a "B" actress. Some of her films are Tragic Hero, The Iceman Cometh, Raid on Royal Casino Marine, Red Shield, Secret Police (the girlfriend), Days of Tomorrow (as Sheung) and her last appearance, Woman in Lust (1996). One of her better roles was as the sweet girl turned psycho in Friday Gigolo.

---
Yip Wing Cho
One of the more often seen character actors in the 1980s, in particular he appeared in many of Sammo's films. This relationship may perhaps go back to the 1970's when Yip actually began his film career as a director of action films – The Blade Spares None (1971), Death Blow, Bloody Ring, Thunder Kick, Sleeping Fist and The Thundering Mantis. As his director's career wound down in the early 80's, he shifted to character acting and can be spotted in many classic films over the next fifteen years.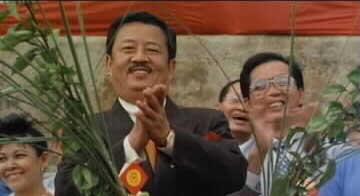 Some of these are The Owl and Dumbo, My Lucky Stars, Mr. Boo Meets Pom Pom, Heart of Dragon, The Millionaire's Express, Where's Officer Tuba, My Cousin the Ghost, Chicken and Duck Talk, Police Story II, The Killer, She Shoots Straight, Encounter of the Spooky Kind, Gambling Ghost, Slickers vs. Killers, The Twin Dragons and I Have a Date with Spring.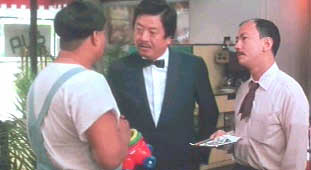 ---
Yiu Wai, Kelly
In Naked Killer she caressed Chingmy and killed bad guys with an exploding hat - and she did it all with style. Her Sister Cindy character was Chingmy's savior and mentor and though a bit older than the other actresses in the film she more than held her own in the sexual buzz department. This one role made this actress – often mis-identified in publications (including the Sex & Zen and A Bullet in the Head book) as Svenwara Madoka (who actually played Baby) for years – something of a legend – and a mysterious one at that.

It turns out that acting was really more of a hobby and she only appeared in a handful of other films – My Darling, My Goddess (brothel manager), All the Wrong Clues, Immortal Story (club owner), Gangland Odyssey and Rose being the most prominent. Naked Killer was apparently her final role, but now she is a business woman and a socialite on the Hong Kong scene and has appeared in a few advertisements.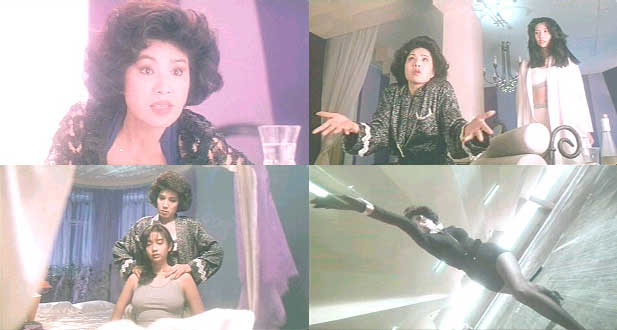 ---
Yiu Yau Hung
Though he can be spotted in the occasional film - Carry on Hotel, Pretty Ghost and The Greatest Lover (the kitchen staff) he was in fact a technical staff ( something like visual effect or animation) in Cinema City at that time. He became something like a boss or a controller of a I.T, a.company which makes special effects or animations for movies. Yiu also made A Chinese Ghost Story ( The Cartoon Version ) and was awarded by the Hong Kong Film Critics Society.

(Information from Andrew)

---
Yolinda Yan Chor Sin/Yolanda/Teresa Ha Man Kei
Her sad beseaching eyes and tragic expressions struck a chord with many viewers of the classic film Bullet in the Head. As the singer Sally she captured the heart of the dapper Simon Yam as he attempts to take her out of war torn Vietnam. Over a ten year period she only appeared in a few other films - Hearts no Flowers, Powerful Four, A Chinese Torture Chamber II (in which she is the main character and reveals a fair amount!), Tricky Master and Don't Look Back . . . Or You'll Be Sorry.

Recent stories have emerged that her financial state is not good and that she might have drug problems. At one point she changed her name to Ha Man Kei, but then later switched it back to her original name.

---
Yoyo Mung Ka-wai
Her face is like a warm slice of pumpkin pie – just seeing her big quizzical eyes, high cheekbones, small mole and full lips always make me feel cozy inside. When the film Running Out of Time was released in 1999 many folks were inquiring online as to who the woman on the bus was – somehow her small screen time had burrowed its way into people's heart as it did into Andy Lau's. She just has that effect on viewers – her characters seem to be so calm and so good. It is hard to imagine her ever playing a villain or a wanton woman.

Her entry into the film business was more accident than plan. She was working at an advertising agency when her boss asked her to be in a commercial. At first she declined, but eventually gave in. After this she made a few more commercials in 1996 – one of them a cellular commercial with Aaron Kwok. This one got Yoyo a lot of exposure and led to Johnny To casting her as the waitress that Lau Ching-wan falls for in Expect the Unexpected (1998). She is quite wonderful in this and her scene as she watches the TV news at the end is wrenching.

Three more Milkyway films were soon to follow – her harrowing and tragic role as the girlfriend of Leon Lai rips your heart out in A Hero Never Dies and then came the aforementioned Running Out of Time. Her first starring role was in the dreamy and idyllic Sealed with a Kiss in which Louis Koo falls in love after just one look at her. Strangely though, after this her films have really sunk to the "B" level – Super Car Criminals, The Teacher without Chalk, Eternal Love, Wishful Milenio and Ultimatum have formed a series of so-so films that have gone nowhere.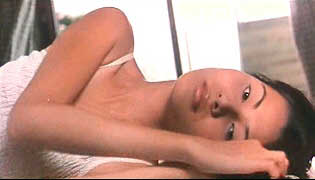 She has also been appearing in a number of TV shows and has become a fairly popular actress in that medium, but it sure would be nice to see her back in some good films again.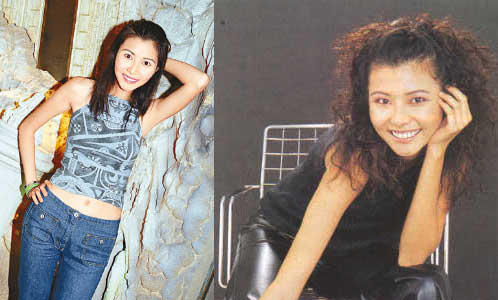 ---