---
John Tang Yat-gwan
John was in some reasonably high profile films produced by UFO in the mid-90's. These were a series of films inspired by the American TV show The Wonder Years that traced a young man's development as he transitions from adolescence to adulthood. These are Yesteryou, Yesterme, Yesterday (1993), Over the Rainbow Under the Skirts (1994), Yesterday You, Yesterday Me (1997). His portrayal of this character is very low key but winning. John also appeared in the well-regarded UFO film Always on my Mind (1993). He seems to have dropped out of sight until the recent low budget and not very good Money Laundry (2000) in which his character is still attending university!
Caroline Chai had this to add:
John Tang Yat Kwan has also been with TVB for years now. His youngish face still gets him youngish roles and he still occasionally plays teenagerish roles (On the Track or Off - Steven Ma, Ada Choi, Bondy Chiu). He was quite well received in 1998's Burning Flame (Louis Koo, Waise Lee, Jade Leung) where he played Louis Koo's character's mentally retarded brother. John Tang is probably considered too short and too youngish looking to be leading man material.

---
Jordan Chan Siu-chun
Born in HK in 1968
Jordan is an interesting case. Clearly, not that physically attractive a man or at all imposing, nevertheless he has managed to become a leading man of sorts and seems to be one of the more popular contemporary male actors with a large female fan base in particular. He brings a certain charm and a definite attitude towards his roles that set him apart from most other actors. He has personality – quirky to some degree - and it comes across in his films. He is loose and playful – generally gives his characters a puckish sense of humor – (but can also play uptight and straight arrow; cf. his roles in Big Bullet and Hot War) – and seems to be enjoying himself on the screen. Yet his characters often come across as righteous as well as rascals. He still seems at that stage in his career where he plays Gen-X type characters – but it would be very intriguing to see what he could do with a more serious film – something along the lines of one of Milkyway's noir like films (as opposed to one of their recent comedies).

He began as a dancer – joining the TVB dancers in 1985 – and then becoming a background dancer for various Cantopop performers – Alan Tam, Anita Mui and Leslie Cheung. He can be spotted doing a quick and flashy tango with Brigitte Lin in the documentary about her life – A Portrait of Lin Ching-hsia (1991). He soon began his own singing career that has been very successful. (Bearing in mind his being a female fan favorite, it seems rather apt that one of his recent Cantopop albums is apparently entitled "The Best Boyfriend"!).

His first film was in 1994 – Twenty Something – and he was immediately a hit with the young film fans in HK. Not only that but his performance in that work earned him a HKFA Best Supporting award along with a Best Newcomer nomination. As one might expect, other quality films quickly followed. It seemed to help that he became a favorite of the UFO producers – appearing in their He's a Woman, She's a Man (another film for which he garnered a combo Best Supporting Actor and Best Newcomer nominations), Mack the Knife (aka Dr. Mack), Happy Hour, The Age of Miracles (in which he acted as frequent co-star Anita Yuen's younger son!), Heaven Can't Wait, Who's the Woman, Who's the Man, and The Wedding Days. He also can be seen making a cameo appearance in Lost and Found (as the husband who's lost his wife).

While he was appearing in all those UFO films, he also got started along another track – the Goo Wat Jai films. His colorful and winning appearances in the Young and Dangerous series that started in 1996 and are still going strong in 2000 (with Those Were the Days - which does for his Chicken character what Portland Street Blues did for Sister 13's - and Born to be the King) has solidified his reputation as one of the premier actors in the 90's. Many Y&D fans find him – rather than Ekin – to be really the bedrock of as well as most major supplier of heart and soul to the series.
Some other films that are worth seeing Jordan in are Bio-Zombie (a comedic horror favorite of many), Fox Hunter (1995), Big Bullet (1996, as a by the book cop), Kitchen (1997), Whatever You Want, Downtown Torpedoes, Hot War, Enter the Eagles (1998) and Help!!! (2000). When you think about it, this is a pretty amazing and also rather diverse resume in a seven-year period.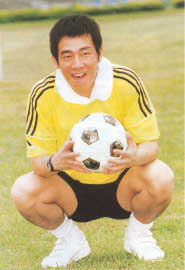 ---
Josephine Koo Mei-wah
Josephine is a fine dramatic actress with a wonderfully lean, strong angular face who seems to have been under utilized in HK films. Most HK film fans probably know her best from Police Story III (1992) in which she plays the villain's wife that they break out of prison – but most of her efforts have been in serious dramatic films. Some of these are To Liv(e) (the one directed by Evans Chan rather than the similar titled Zhang Yimou production), A Fishy Story (Kenny Bee's "older woman"), Red Dust (the publisher), Full Moon in New York (Maggie's lesbian friend), Maiden Rose (1995), Queen of Temple Street (1990), and Homecoming (1984).

---
Josephine Siao/ Siu Fong Fong
Born in 1947 in Shanghai
Without a doubt Josephine Siao is one of the greatest HK actresses of the second half of the twentieth century. Her career spanned some five decades and she was always a star – right from the beginning as a child actor through the teenage years into adulthood to her retirement.

She appeared in her first film in 1954 (A Child's Tear) and two years later won the Best Child Actor award for her role in Orphan Girl. In the 1960's alone she starred in over 200 films! She was one of the popular female teenage stars who were termed the "Seven Cantonese Princesses" of the 60's – but she was perhaps the most popular of them all. She appeared in all sorts of films – from romance to drama to comedy to action to fantasy. Some of these titles are Sword of Swords, Hero and the Beauty, Beautiful Queen of Hell, Eternal Love, Romance of a Teenage Girl, Young and Furious, Seven Princesses (which starred all seven of the Cantonese Princesses), I Love a Go-Go, Blood Stains the Iron Fist, The Joys and Sorrows of Youth and Teddy Girls. Trying to find these films today unfortunately seems nearly impossible (with your best bet being to attend the annual Hong Kong International Film Festival).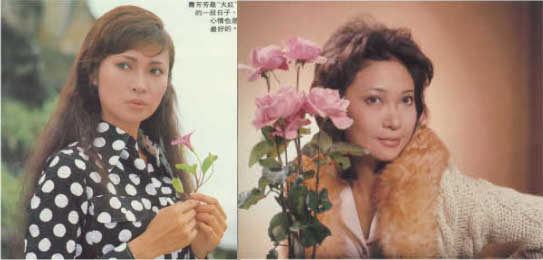 In 1969 she cut back on her film output to focus on her education (Josephine got a Communications degree from New Jersey's Seton Hall University), then her marriage (to actor Charlie Chin, for only three months) and worked less frequently from then on in films. In the second half of the seventies up to the early eighties she set-up a small production house of her own and made movies, some of them were hugely successful. In 1974 she starred in the noteworthy drama Hiroshima 28 where she played a young Japanese girl who fell victim of the A Bomb fallout.
There was also Jumping Ash, a precedent of the police procedual and a precursor of the new-wave movies with it's hand-held camera work, on location shooting and blending of tone: comedy, suspense, action. Siao had only a small part on the screen as the hero-cop "girlfriend", but behind it she co-directed with Po Chi-lin and co-wrote with Phillip Chan.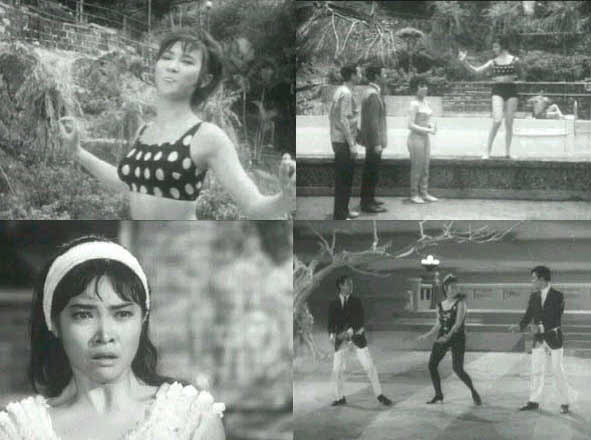 She then created for TV the bumbling plain jane character Lam Ah Shun in 1977, and then brought her character to the big screen the following year (78) in a movie that ranked 7th at the box-office. She made two more film sequels (one of them Plain Jane to the Rescue was directed by John Woo). In between she produced and starred in Ann Hui's early new wave ghost story classic The Spooky Bunch (79).
In the 80's she folded up her production company and entered again into marriage and soon motherhood. In 1987 she received the Best Actress award for Wrong Couples, but her true comeback was not until the 90's. In the early 1990s, she received acclaim from a new generation of movie goers with her appearance in Stephen Chow's Fist of Fury 1991 II and portrayal of Fong Sai Yuk's mother (who at one point pretends to be his brother, Fong Tai Yuk, and goes out to fight to regain the Fong family honor!). In 1995 she received yet other - including one at the Berlin Film Festival - Best Actress awards for Summer Snow. Other official recognition she received for Summer Snow included her being made a Member of the British Empire by Queen Elizabeth II. In 1996 she played a retiring Cantonese opera star in the terrific Hu-Du-Men. Her last film was the 1997 Mahjong Dragon.

Two of her favorite films are ones that date from earlier in her career: Chor Yuen's Winter Love (1968) and The Window (1968) in which she plays a blind girl. In an interview, she says that this was the first film in which she really felt that she was acting - "In my previous movies, I was like a puppet". In the same interview in HK Film Archives Treasure, Josephine goes on to talk about her shyness "I am not fond of being a star. I am really a shy person and I don't like big occassions. Once I finish a movie, I don't like to socialize. Being a star, even if you don't want to, circumstances will put you out of psychological kilter"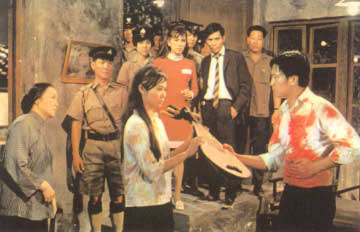 She has had increased problems with her hearing in the past few years (Josephine lost all the hearing in her right ear at age two and has become nearly deaf in her left ear since 1990) and has decided to retire for good. Fredric Dannen relates the following about his meeting with Josephine Siao -- who he noted has impeccable English -- in his "Hong Kong Babylon": "At her request, we met in the conference room of a hotel, because, she explained, "my gadgets do not work so well in noisy places." Siao did not seem to miss a word I said, and I thought perhaps she had exaggerated her condition, until Ann Hui [the director of Summer Snow] later told me that Siao often has to lie down after a conversation, because the strain of using her aid left her exhausted. I was all the more amazed at Siao's acting skill -- her deafness is indiscernible in her movies -- and all the more grateful for her interview" (1997:121).
Today she is married (to a senior executive at the Hong Kong Telecom) and has two daughters. Somewhat appropriately, she has become a child psychologist (having got an MA degree in that field some time in the 1990s). She is also very active with children's charities and welfare in Hong Kong. This amazingly versatile woman additionally has taught English on television and written a best-selling book on Western etiquette.
(Thanks to Yves Gendron for his assistance on this one)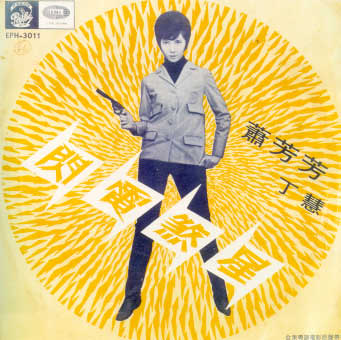 ---
Josie Ho Chiu-yee
Josie burns in Purple Storm with an intensity that makes her unforgettable. Though her part is limited – and her dialogue sparse – her role as a Khmer Rouge assassin is the highlight of the film. It turns out that she is from a very wealthy family – her father, Ho Hung-sum, is a business magnate – but Josie decided show biz was the path for her to follow.

She first modeled at the age of 19, sang for Anita Yuen in He's a Woman, She's a Man and appeared in her first film, Victory (one of the girl volleyball players) in 1994. In this same year, she released her debut album, Rebel. She had a few small roles in some other films – Lost and Found (Kelly's drummer friend), Anna Magdalena (Aaron's ex-girlfriend) – but it was Purple Storm (1999) that made a star of her. Since then she has been in the interesting Slow Fade and the not so interesting Sexy and Dangerous II. I would love to see her in some quality films – she has definite screen presence.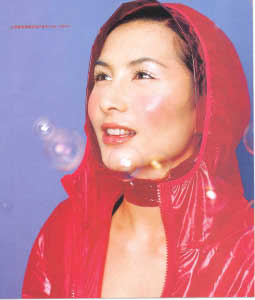 ---
Joyce (Mina) Godenzi
Joyce grew up in HK, the child of a mixed marriage – an Australian father and a Chinese mother and like many actresses before her Joyce was discovered by winning the Miss Hong Kong beauty contest in 1986. She was offered a few film roles after that – Ghost Snatchers, Born to Gamble, but her major break came when Sammo Hung offered her a job in his film Eastern Condors in which her smallish role of a Cambodian guerilla is simply astonishing in its intensity. Deadly China Dolls reports her saying of Sammo "Sammo is the least sexist film-maker in the world. He treats women just like men."

In She Shoots Straight, Joyce again brings a real intense presence to the film – and an amazing physical performance. The fact that before going into acting she had no martial arts training is hard to believe after seeing her in a few films. Some of the action that she is clearly performing in this film is simply astounding. But surprisingly, she only made some dozen films over her career – and one has to wonder whether prejudices about her mixed parentage had something to do with this (something which her She Shoots Straight character encounters). A few of her other films to check out are Spooky, Spooky, License to Steal and The Raid. She did of course marry Sammo – so it isn't a tragic tale by any means! Other than a cameo in Mr. Nice Guy, her last role was in the 1991 Slickers vs. Killers. She now spends her time helping Sammo with his career.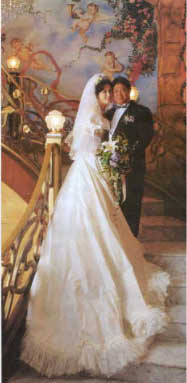 ---
Joyce Ngai Suk-kwan
This Taiwanese actress did not appear in many films considering that it spanned for nearly thirteen years from 1983 to 1995. Her debut was in the excellent Ringo Lam supernatural tale Esprit D' Amour in which she plays the ghost. The film is very intense and she is terrific. After that she appeared in only around a dozen other films – Intellectual Trio, Unforgettable Fantasy, Hong Kong Grafitti are a few from the 1980's. In the 90's she was in the classic Chinese Feast (Kenny Bee's wife), Slave of the Sword and Midnight Caller (Michael Wong's police partner).

---
Judy Lee/ Chia Ling
Judy Lee like so many of the femme fatales from the kung fu era was born in Taiwan. Judy came from a tradition of Peking Opera in her family as both her father and aunt were in this field. She studied for seven years and was a classmate of Angela Mao at their Peking Opera school and in 1972 Yeung Kwan discovered her and cast her in her first film (made in 18 days). Queen Boxer was a hit and Judy went on to make over sixty films in her career.
Though she never received the acclaim of Angela Mao in the West, Judy had immense skills and is wonderful to watch in action. The final twenty minutes of Queen Boxer captures the magnetism and grace of this woman as she battles and kills a near army of men on her own. It is an astounding piece of work. Some other films of hers are Iron Swallow, Female Chivalry, Story in the Temple of the Red Lilly, Lady Constables (which co-stars Angela) and The Escape for which she won The Golden Horse Best Actress award. She retired in the early 80's. An interview with her -- along with film snippets -- is worth catching in the British documentary, Top Fighter 2: Deadly China Dolls.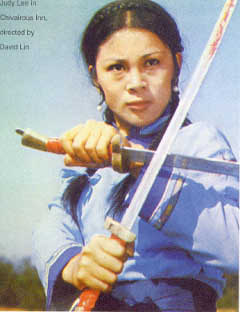 ---
Judy Ong/Jodie
The only film I have seen Judy Ong credited for is in the classic Zu Warriors of the Magic Mountain. In this she plays Lady Li I-chi and she looks simply stunning. The magical image of her is something you don't forget.
Judy was born in 1950 in Taiwan and moved to Japan when she was very small. There she received her primary and early secondary education and thus her Japanese is just as fluent (or even more fluent than) her Chinese. She later went back to Taiwan and become a major star in pop music. Music was her focus and she only appeared in a very limited number of films. She was regarded as 'the brightest star of the precious inland' (as Taiwan is sometimes referred to) and she also became very popular in Japan (very understandable). She later retired in the early 80s and became a freelance artist, an engraver.
(Info and write up from James Chang)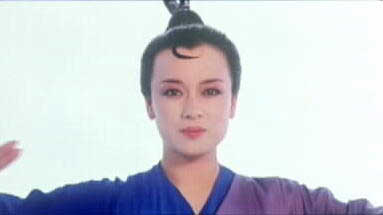 ---
Julian Cheung Chi-lam
Born 08/27/71
In my mind, Julian is one of the pretty boys that seem to be taking over HK films at times. Though his popularity seems to have ebbed now, in the mid-90s he was doing quite well for a couple years with films such as To Be No. 1, Best of the Best, Love, Amoeba Style, Theft Under the Sun, Option Zero, Extreme Crisis and The Suspect. In yuppie type roles, he is fine. The problem was these were primarily action films and he simply doesn't have the stuff to be an action star. He didn't particularly impress either in what might well be Stanley Kwan's one and only critical as well as box office bomb, The Island Tales. He has been lucky enough though to be going with Anita Yuen for a number of years now (and might actually currently have a more successful performing career than her).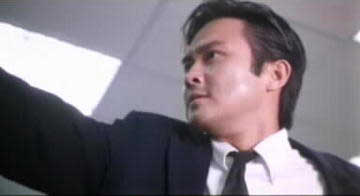 ---