Kabhi Khushi Kabhie Gham (K3G)

---
Director: Karan Johar
Music: Jateen Lalit, Sandesh Shandilya Lyrics: Sameer, Anil Pandey
Year: 2001
Running Time: 220 minutes
After the enormous success and recognition from Johar's first film in 1999 Kuch Kuch Hota Hai, there were very high expectations for his follow-up production. K3G meets those expectations in many ways, but ultimately falls short of capturing that special magic that so enveloped KKHH. The film is bigger and brasher in nearly every way from the previous film – from the sets, to the music, to the story – but it misses out on the intimacy and charm from that film. KKHH was so delectably focused on three lovable characters, while K3G wanders about at times in search of its core – and occasionally loses its focus.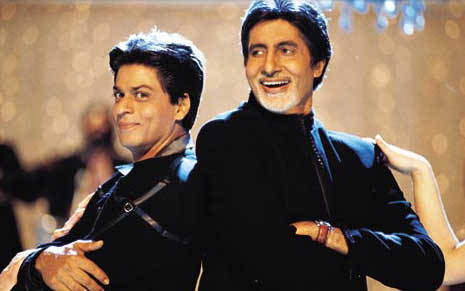 It is nevertheless an excellent film - at times bombastic and giddily overwrought, at other times very comical and lovingly sweet – but at all times enriched by a varied and fabulous musical score. Johar takes us on a journey with many emotional stops along the way until the viewer has been manipulated and beaten into cathartic exhaustion. The director has been criticized for being much less than subtle in his efforts to go after the raw emotions of the audience – and even though you realize this while watching – it is difficult not to be effected. I saw this twice in a theater here in New York and both times was surrounded by sobbing sounds in the dark. But this is not your typical tear jerker – no one is dying, no ones heart is being broken by a lover – it is about the importance of family – the ties that bind no matter what - and how painful those ties can be and how painful they can be when they are broken.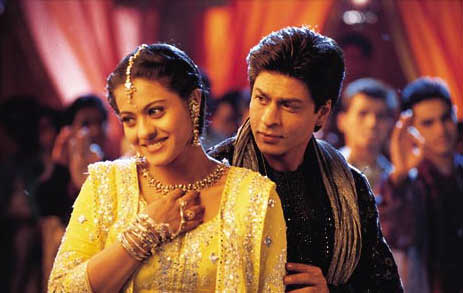 The film has some surface similarities to KKHH. It is structured in much the same way in that the first half begins in the present – goes into a lengthy flashback – and then returns to the present for the second half. It also has three of the same stars – Shahrukh Khan, Kajol and Rani Mukherjee – and in perhaps an affectionate nod – the characters of Shahrukh and Kajol have the same names as in KKHH. There are also musical reminders from KKHH at times in the film as the same team composes much of it. Yet it is a very different film in that it aims for your heart from a completely different direction.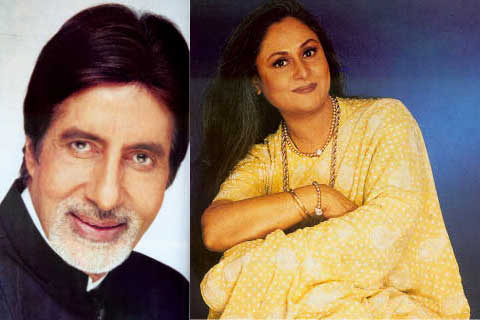 The Raichand's are among the elite of the elite in India. Their family home appears to be only a bedroom short of Buckingham Palace with a driveway that is longer than many small countries. Their traditions are as long and as important and the father (Amitabh Bachchan) stresses this to his eldest son (Shahrukh) constantly – the son is expected to uphold family tradition and do as the father commands. One of these is to marry well and the father already has picked out a girl (Rani) from a good family for him. As lovely and sweet as Rani is – Shahrukh has completely lost his heart and soul to a lower middle class girl from the wrong side of town – but she (Kajol) is so full of life with a madcap dizzying attitude that he can't fight his feelings.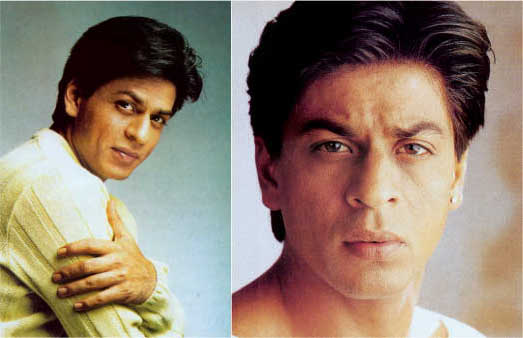 When he tells his father of his love, the father is furious (thunderclaps seem to strike when he is angry!) and he demands that Sharukh end his affections – but with Shahrukh forced to decide between his love for his father and his mother (Jaya Bachchan) or his need for this woman – he chooses Kajol and is forced to leave his family home and not look back. The pain is enormous. Ten years pass. Shahrukh and Kajol have married and settled in London and have a young boy. Back in India the father sullenly goes on about his business, the mother can barely contain her sadness and the young overweight brother has grown into a hunk played by Hrithik Roshan. Hrithik decides to bring the family together again – and goes to the UK where he ends up staying with his brother's family – but so changed is he in appearance that his brother doesn't recognize him and Hrithik leaves it that way. He convinces Kajol's young sister - now all grown up into Kareena Kapoor - to help him in his mission.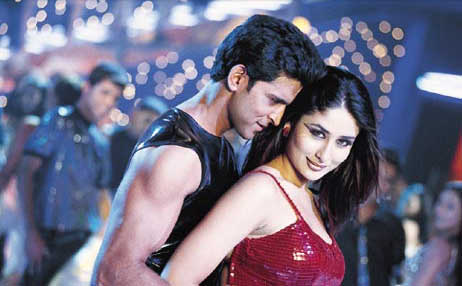 This plot outline though barely begins to touch the surface of the emotional impact that the film smacks you with. It is a near constant barrage of touching moments or high voltage emotional jolts. Within this though are many very funny bright bits as well usually supplied by the comical antics of Kajol and Kareena. Another subject apparently dear to the filmmaker's heart appears to be the life of Indians abroad and how they both manage to attempt to fit in while keeping their heritage intact. Much of this is conveyed in comic asides from Kajol about her British neighbors and telling her son "India is the greatest country". Echoing through the second part is an overwhelming nostalgia for India and the pain of separation from the family.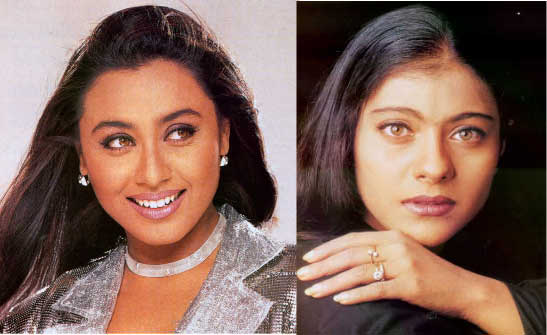 This film has a dream cast – stars from three generations. The legendary acting couple, Amitabh and Jaya Bachchan, appear together for the first time in many years. Using his deep baritone voice and commanding presence, Amitabh gives his stern demanding character a frightening and yet still sympathetic air. Jaya squeezes every ounce of emotion out of a loving mother but obeying wife role. When she finally tells her husband that he is no longer a God in her eyes, it is telling and powerful. Shahrukh and Kajol once again show why they are paired so often in films with their easygoing chemistry and playful charm with one another. Kajol steals the first half of the film with her hyper and lovable accident-prone character. In the second half she takes on a more traditional role as wife and mother – but still has attitude. The second half of the film though is primarily given over to the two young stars - Hrithik Roshan and Kareena Kapoor (sister of star Karisma) – and they run with it. Hrithik is almost too good looking and seemingly knows it all too well – but he still manages the devoted son/ brother role quite well and has some excellent dance moves. His leather-clad musical romp around London is a crash course on style and manly charm. Kareena was the real eye opener though. Introduced into the film while "It's Raining Men" blares, Kareena is luscious and amusing playing an Indian English Valley Girl who brims with baby fat sex kittenish appeal. Rani has little more than an extended cameo - but is stunning, warm and is involved in a great dance number.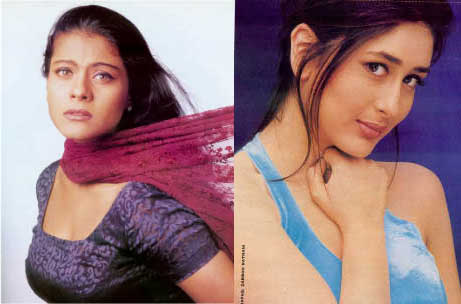 Music seems to seep out of every pore of this film. There are a large number of musical interludes in the film – but the music flows around every scene in the film. A few of the songs have a Western throw away feel, but most of them are terrific and a couple are standouts with driving percussion beats and large ensemble dance numbers. There are a couple lovely transitions as well - one of the propellers spinning on a helicoptor to an overhead shot of a wildly spinning Rani Mukherjee and then one of Kajol running in a fantasy love song through the sands of Egypt to suddenly running madly through the rain on the streets of Delhi.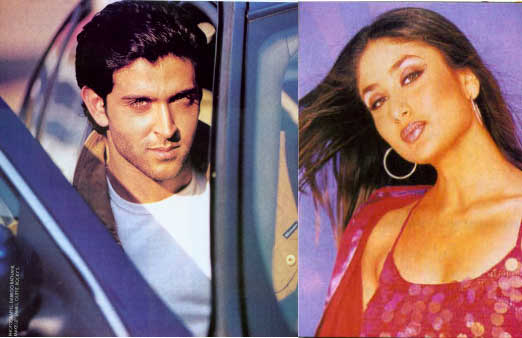 To me this was a candy-coated treat with bright colors, loads of energy, sumptuous music numbers and big over the top melodrama that connected more often than not but beyond that I never really looked far below the surface. Apparently this isn't true for everyone. Wanting to read more about this film I checked the Indian Film newsgroup and received a dose of cold water. On the NG, this film is totally reviled. One post after another just heaps scorn on it for things that never occurred to me. The flagrant nationalism. The playing into the traditional roles of women. The elitism throughout - ie use of English by the characters at times, the designer clothes. The idealized parental/husband respect - that only plays with Overseas Indians but that is totally irrelevant to Indians living in India. The nostalgic and insulated lifestyle of Indians abroad. All things that make this film insulting to them. It's interesting to see a completely different cultural perspective applied to this film and this style of filmmaking. To some degree it forces me to look at the film in a new light – but being new to this cinema I am still bedazzled by it and from that perspective I think my view is still a valid one as well - I'm just coming at it from a different direction. And I should add that the film has received a fair amount of critical praise and done well at the box office in India.
My rating for this film: 8.0
---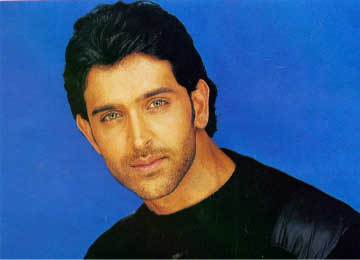 ---