Company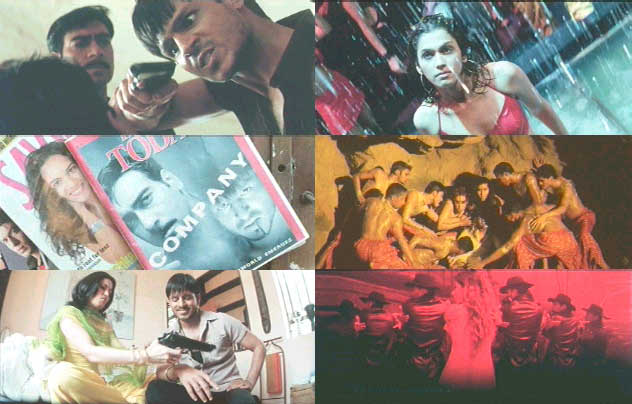 ---
Reviewed by Simon Booth
Director: Ram Gopal Varma
Music: Sandeep Chowta; Lyrics:Nitin Raikwar
Year: 2002
Running Time: 2 hours and 25 minutes
Ram Gopal Varma's SATYA is one of my very favourite Hindi movies, though rather an anomaly in the Hindi movies that I've seen. Much darker in tone than Bollywood usually offers, it's also one of the most intelligent movies about gangsters ever made in my opinion. RGV returns to similar themes with his movie, Company, but this time brings a whole new style to his direction that makes the movie stand out even more from the Bollywood crowd. The movie still has a grittiness and realism in its examination of the underworld, but this time it is filtered through post-MTV-post-Wong Kar-Wai sensibilities. I've always found Indian movies to have some of the best cinematography in the world, but never seen one that looks like this.

The Company is in fact an organised crime syndicate, which our hero Chandu (Vivek Oberoi) joins at the start of the film. Chandu is the young leader of a small time gang looking to make it big. He earns the respect and trust of company head Malik (Ajay Devgan) and quickly rises to be his right hand man. When Malik makes a bid for power, the two of them have to handle the fallout from the quakes it makes through the criminal infrastructure. Chandu is a similar character to Satya (who is one of my favourite movie characters, and not just because he has the best beard in film), but a leaner meaner more ambitious kind of career criminal. Nowhere near as mean or as hardened as the seemingly imperturbable Malik, however. Malik takes his business very seriously.

The rise to power of a young gangster is a theme that has been handled on many occasions before, and Company is not vastly different to its predecessors... although it is a good reminder of what hopelessly romanticised popcorn fodder the YOUNG & DANGEROUS series are. With almost no song and dance routines, the run time is kept down to a lean 145 minutes, but this is still plenty of time to build and explore the characters and their situations very thoroughly. Company is quite a subtle movie, the pacing not too hurried and the situations mostly underplayed. This, coupled with the depth of the script and the very stylish camerawork and editing, gives the movie a very sharp feel. Another intelligent movie about gangsters, and an unmistakably cool one too.

Sadly, the movie is let down terribly on one front - the soundtrack. Not all the time, but quite often the music is conspicuously inappropriate. Most irritating is the over use of Mussorgski's Night On Bear Mountain at completely the wrong times, but there are other problems too. Ultimately, I don't think I enjoyed COMPANY quite as much as I enjoyed SATYA. Perhaps this is because this time my expectation and anticipation was higher, but mostly I think it's that Chandu isn't as sympathetic a character as Satya was. Oberoi plays the character quite well, with mountains of cool but a certain amount of depth... but he doesn't command the screen in the same way that J.D. Chakravarti did. This is probably because his beard isn't as cool.

I did enjoy the movie a lot though... the 2.5 hours pretty much flew by, and the script kept me interested all the way through, never becoming too predictable. There aren't a whole lot of laughs in the movie, or even smiles... this isn't the kind of gangster movie that has you rooting for the heroes as they gun down armies of cops (which, incidentally, the heroes here never do... the violence is mostly contained within the criminal underworld). It's a movie that explores what it really means to be a gangster, and the position of crime and criminals within society. Chandu and Malik are certainly presented as the 'heroes' of the movie, but it never glosses over what they actually have to do to get their power.

India is a poor country, and it's a fact that a lot of the movies produced in Mumbai are targetted at an audience with a pretty low literacy rate. Bollywood movies don't tend to be too challenging to watch, or if they do wish to explore a more serious point it is usually done with very little subtlety. I am curious as to how successful Ram Gopal Varma is in India, as the two movies of his that I've seen have been challenging in a very subtle way. He's obviously quite a box office draw as Company is clearly a big budget production. Filming 2.5 hours of that kind of camerawork/editing isn't an overnight task, and extensive sections of the film are shot on location in Hong Kong, Africa and... Switzerland I think. Well, I have no doubt that enough of the Indian population are perfectly well educated and will have no problem appreciating the finer points of the movie - but I imagine that the overseas market must have been in his sights as well.

Company is a movie that I'd like to see get pushed in the US, as it's a nice reminder that the TRAFFICs and co of the world are not exclusive Hollywood property. Sadly, American studios have frequently demonstrated that its not in their interest to promote this fact, so I expect it will be left with this semi-decent DVD release and word of mouth to spread itself around. My word of mouth is a strong recommendation that people seek that DVD out.
---
Reviewed by Anabela Voi You
It is inevitable that Ram Gopal Varma fans will compare the stellar Satya and the stylish Company as great Hindi gangsta flicks. On the other hand, it's not really fair to compare the two to one another. While Satya retained some ethnic Bollywood elements, Company almost sanitized itself of any Bollywood cliches and seems to be overly aware and manipulative of how Western audiences will perceive it. In the end, it seemed to me that Company wasn't necessarily made for Bollywood audiences; it's meant to be showcased in international film festivals.

I don't recall when Fernando Mereilles' City of God was done but Company can compete with its vertigo-inducing camerawork at times, especially during the Nairobi shoot-outs in the labyrinth of streets. The characters were not as engaging as Satya's. Vivek Oberoi's -just-got-back-from-New-York method acting grates on my nerves, and his A-Streetcar-Named-Desire-Marlon-Brando grimaces reduces him to a greasy-looking moron. He exaggerates the animal, primal quality of his character.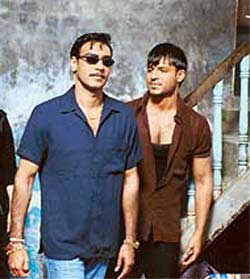 Here, Satya's Bhiku is now Chandu who loves life and has a soft heart, and Malik is Satya who is cold, calculated, and all for the business. When I saw the DVD bonus interview, I gasped at how condescending the actors were towards their characters. Vivek regards his character as a guy from the slum and he probably thinks the best way to portray this guy physically is to wear a grimace and smear grease on his face. If Chandu is the equivalent of Bhiku in Satya, then I think Vivek's Chandu has none of the charisma and flair of Bhiku whatsoever. I find it a little disturbing that actors who play these characters have such stereotypical, prejudiced views of the people in their own country, and yet they want to profit from these roles by winning awards and praise that they are bold enough to portray characters which are so far away from their privileged backgrounds.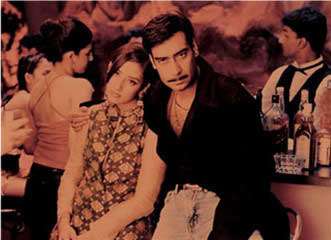 Antara Mali says her character is very fascinating because she is an unsophisticated, village girl who isn't all that bright. Her attitude towards her character implied a definite level of high-browed distance. Face it, your character is not fascinating or interesting. She's just the chick in a gangsta flick. Manisha Koirala is so underused it's shameful, but her Hindi version of Mrs. Mobster with the heroin chick look is a rather cliched formula. Her character leaves a lot to be desired and they could have spent more time on elaborating her role. I think actresses should boycott playing one-dimensional girlfriend/chick roles in gangsta films. Women still weren't gangstas in Satya but at least their presence was central to the film. Satya is much more classical in tone and structure, while Company does this MTV video routine. It's just meant to be a cool-looking piece that Andy Warhol clones can accept.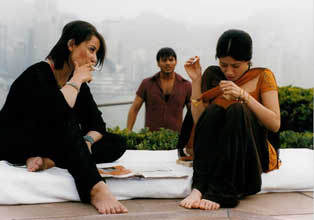 As for Ajay Devgan's Malik, all I can say is that I hope Kajol is sincerely in love with him, or she might turn into a zombie when she has to stare at his bland face for the rest of her life. Devgan's Malik is competent but again after seeing the intensity of the characters in Satya, it's hard to feel much for Company's characters. They didn't command as much sympathy and support as Satya characters did, and Vivek Oberoi can't possibly compete with J.D. Chakravarthi's (what happened to him anyway?) complete immersion into his character. Chakravarthi embodied Satya along with the coolness factor, the beard factor (as Simon Booth says), sympathy factor, cold-blooded factor, and acting factor. As for the moral, didactic messages of Company they seemed to be unclear unlike Satya which obviously had an agenda but it was at least brilliantly told. Even with adding more complexity to Company, Satya still stands out as the superior gangsta film.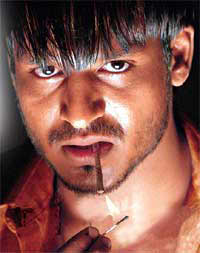 Company just didn't have the suspense, build-up, and intensity that Satya had. And Company's music was Westernized, or rather, MTV-ized so I didn't find it interesting at all. I'm not sure and I haven't done enough research, but Urmila Matonkar had a guest number whose theme showcased Urmila as a devil temptress of some sort in a very red background. Some of the twists of the story are 1) not every major character dies unlike huge bloodbaths of great gangsta flicks like Godfather II, 2) RGV made this a gangsta film that focused on the internationality of Mumbai's underworld economy with scenes in Hong Kong, Switzerland, Nairobi, etc., 3) split gangs make up (what is there to see then?!), 4) gangstas and cops become friendly and cooperate to bring down evil (?!?!). If RGV's message is for the gangstas and cops to work together for a better society ?wait, let me just laugh first. Therefore, I didn't like it because it sounded too much like an idyllic fantasy.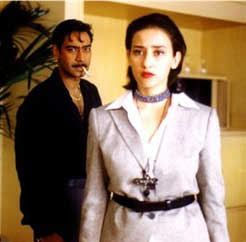 I wonder why RGV made another gangsta flick after Satya. How can he possibly emulate his past work? I rather have a fantastical, supernatural RGV story where Satya and Bhiku are resurrected from the dead than have another gangsta flick with weird motives, weaker characters, less sincerity, and more intentions to please Western audiences by sacrificing Bollywood elements. Company is a very good film nonetheless, even though it doesn't draw you into the story like Satya does.
Rating: 8.25

---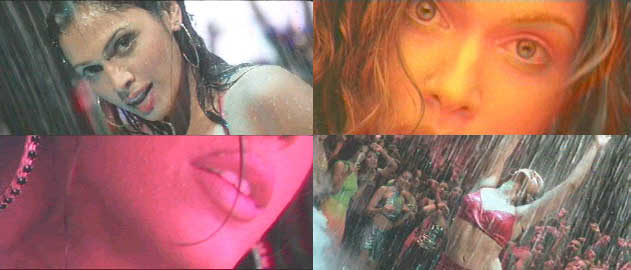 ---