Asoka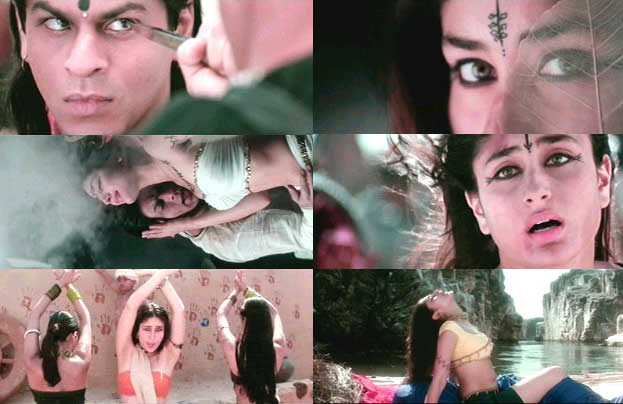 ---
Reviewed by Brad Crain
Director: Santosh Sivan
Music: Anu Malik
Cast: Shah Rukh Khan, Kareena Kapoor, Ajit Kumar, Suraj Balaji, Rahul Dev, Hrishitaa Bhatt, Danny Denzongpa, Subhasini Ali, Gerson Da Cunha, Johnny Lever
Year: 2001
Running Time: 2hrs. 48 minutes

---
Before I get started with my review of the film "Asoka," it's only fair that I state up front that this is only the second Bollywood film that I've seen (the other being the very good "Dil Se"). Therefore, asides from Shah Rukh Khan (who also starred in "Dil Se"), I've never seen any of the other actors before. Additionally, being born and raised in the American South, I know nothing about Indian history. Although I have made good grades in all my prior World History courses, about all I seem to remember is the fact that King Henry VIII of England started the Anglican Church (the Episcopal Church in America) so he could divorce his wife. That's it! Apparently, the Emperor Asoka is considered one of the most important figures in Indian history. The reason I wanted to mention these things is to cover myself if I make any ignorant and / or boneheaded remarks through the course of this review. With that being said, on with the show...........

First, a summary of the plot: Young prince Asoka (Shah Rukh Khan) is pretty much an arrogant bada$$. Sensing that Asoka could realistically ascend to the throne, his brother Susima (Ajit Kumar) plots to have him killed. After easily, and quite stylishly I might add, fending off a couple of assassination attempts, Asoka is willing to fight whoever it takes to be king. Then, in concern for her son's life, Asoka's mom decides that she will never talk again unless he leaves town and resumes life in safety as a commoner (and I thought my mom knew how to put on a guilt trip!!!!).

While wandering the earth (ahhh the privileged), having taken on the name of his horse Pawan, he comes across a beautiful woman named Kaurwaki (Kareena Kapoor) who just happens to be singing and dancing provocatively in a beautiful stream. Thus begins a courtship between Kaurwaki (who is actually a princess in hiding after assassination attempts of her own) and Asoka / Pawan. Kaurwaki's brother, the eight years old prince Arye, is also with them. Kaurwaki and Pawan fall in love and get married.

Just when you think life is just too good, Pawan is called back home to check on his ailing mother. In a cruel twist of fate, Pawan is incorrectly told that Kaurwaki and Arye have been killed. Additional things happen at this point, you know, minor things such as Asoka getting a new wife, his outrageous cruelty towards others, his multiple killings of family members, etc. After thinking that he has lost his true love, it basically just boils down to him not giving a rip about anything. He just mercilessly assumes the throne of his country, expanding its territory, and killing whoever stands in his way. The movie culminates in a great battle in which Asoka tries to take over the territory of Kalinga, which happens to also be the territory that princess Kaurwaki and her brother are from. I'll leave the rest for you to discover.
I really liked this movie. There was one point (I think about half way through) that I thought to myself, "I love this movie." By the end of the film, however, a more accurate description of my feelings toward the "Asoka" experience is "really liked." The film is great to look at, and I'm not just talking about the Kareena Kapoor's dance sequences. I'm a fan of stylish films. That's why directors who bring such visual style to their films, such as John Woo, Brian DePalma, and Sergio Leone are some of my favorites.

Director / Cinematographer Santosh Sivan has made a very stylish film. Through his use of quick cuts, bizarre camera angles, slow motion editing, tightly choreographed action sequences, and epic battle scenes, Sivan has made a film that is extremely pleasing to the eye. This introduction to Sivan's directorial work has stimulated my interest to explore his previous work as director and / or cinematographer. After watching this film, I noticed that he is also the cinematographer on "Dil Se," another beautiful movie.
In the lead role, I found myself mesmerized by the screen presence of Shah Rukh Khan. His character goes from arrogant youth, to love-struck suitor, to cruel emperor, to heartbroken victor. Although these transitions sometimes seemed somewhat abrupt, Khan's performance was quite believable. Coupled with Khan's performance in "Dil Se," I can see why he has been a box office star in India over the last decade. In the same way that a person can immediately sense the star power of Hong Kong actors like Chow Yun-fat and Lau Ching-wan, Shah Rukh Khan sticks out like a sore thumb.

As Kaurwaki, Kareena Kapoor is very attractive and gives a good performance. By the way, did I mention her dance sequences (3 times at last count)? The other performance that really stood out to me was that of Denny Denzongpa. He plays a guy who seems to have more brawn than brains, is initially somewhat of an annoyance to Asoka's character, and who eventually becomes one of his most loyal allies and friends. Their initial interactions are quite funny, and their growing friendship adds another level of emotional depth to the film.
I have one minor complaint with this film. My understanding is that after witnessing the extreme brutality and horrors of war, Emperor Asoka became a man of peace, embracing Buddhism, and spreading his beliefs across his nation. I can't believe I'm saying this about a film that lasted close to three hours, but I wish the filmmakers would have included more about this phase of Asoka's reign. I think this would have left a better taste in my mouth at the conclusion of the film, compared to ending the film right after the brutal battle of Kalinga.

All in all, "Asoka" is a good place to spend a few hours. In the tradition of historical epics such as "Braveheart," the experience may leave you emotionally drained, but you will not have wasted your time.
My rating for this film is 8.5.
---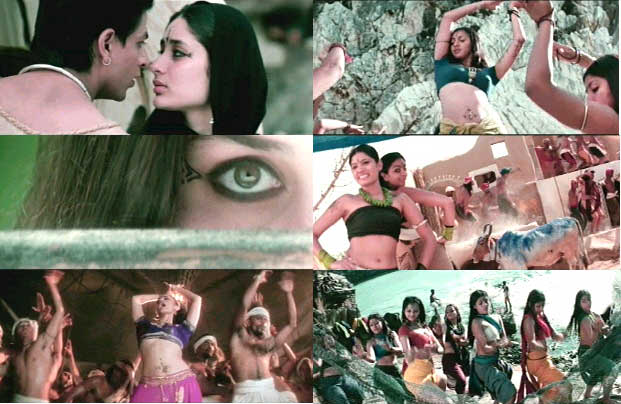 ---