Jab Pyar Kisise Hota Hai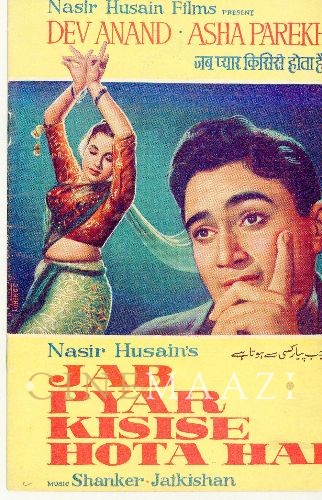 ---
Director: Nasir Hussain
Year: 1961
Rating: 7.5
---
Translation - When One Falls in Love


Glorious Bollywood Black and White

A few minutes into this film it was feeling very familiar and I began to wonder if I had seen it recently - I am getting to that age - but as it turned out it was a different film from director Nasir Hussain. But similar in many ways to his previous film Dil Deke Dekho. Same lead actress and same actress playing the mother. Hussain said about himself that he arrived in Bombay with one film script and one idea and made many films out of it. Having seen his first four now I have to agree, but in this case that really isn't such a bad thing as they are all great fun. He stuck to a winning formula - coincidences run around like wild horses until they are corralled at the end, the characters are all well educated middle to upper class and Anglicized, the locations are out in the Hill Stations (England built all these hill stations to migrate to in the summer months), people fall in love at the drop of a hello, one of the parents objects, there is often an arranged marriage in there to gum up the works, a villain is trying to gain the wealth of the wealthy family through hook or marriage and there is always some identity confusion or disguises. Same but not same and utterly charming. It helps that Hussain gets top notch actors as well as some of the best music to come out of Bollywood.



In his first two films he had shaped Shammi Kapoor into the charm bomb that he became - in this one he has Dev Anand who was a top actor at the time but one has to wonder if this film was meant for Shammi. It has him written all over the script. Dev is fine but Dev doesn't dance. He never really does. In musical numbers he just walks around with the girl doing all the hard work. This film called for some Shammi dancing and moments of pure joy. It also stars Asha Parekh as the love interest. Hussain had used her in Dil Deke Dekho against the advice of many. She was basically unknown and seemed to have an attitude problem. One of the film studio's had offered her their training classes and she refused - either you have it or you don't she said. Apparently she didn't on one film in which she was fired after two days. But Hussain liked something about her - youth, looks. modernity and sass and maybe that lower lip. It came down to either her or Sadhana, another up and coming actress - but Sadhana got sick and so it was Asha - Sadhana went on to make Love in Simla. Both films made the actresses stars. Asha was to appear in a number of Hussain's films over the years. I have so many favorite Bollywood actresses from this period that I can't say which I like more but I will watch Asha and Madhubala in anything.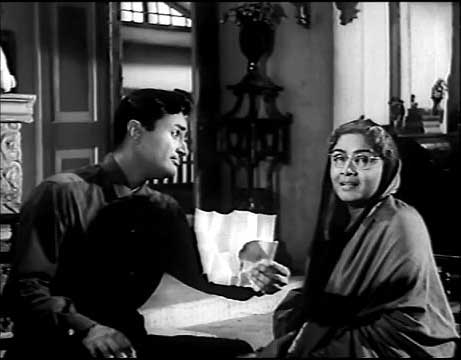 The music is just fabulous - and there is a lot of it - another characteristic of Hussain's films. The music is from the team of Shankar–Jaikishan and lyrics from Hasrat Jaipuri or Shailendra with Lata and Rafi doing the vocals. Unfortunately, the lyrics were not translated on the dvd but the songs were so well picturized and the footwork in two ensemble numbers from Asha is stunning. The song in which Dev is on top of a moving car singing to Asha on a moving train, Jiya Ho Jiya Kuchh Bol Do, has become a classic.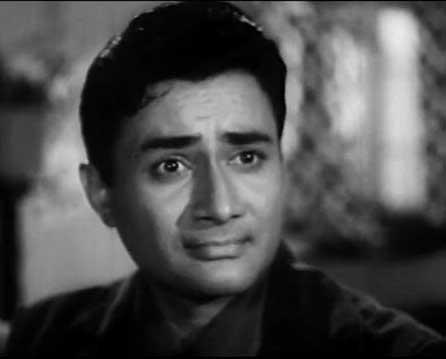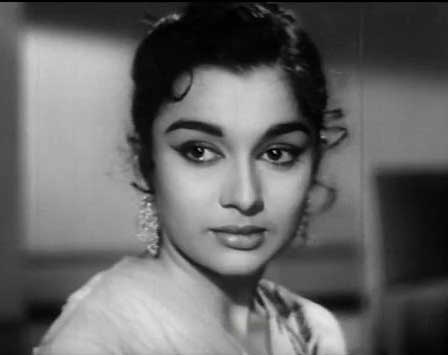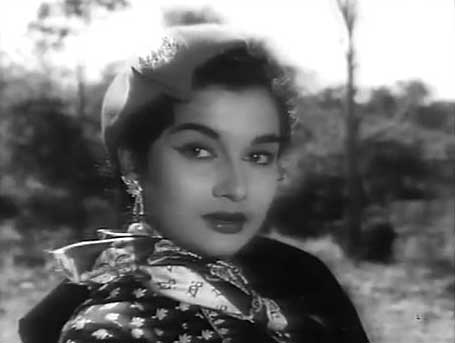 So where to start. The mother (Sulochana - only in her 30's but already being made up to do mother roles) of Sunder (Dev Anand) and Nisha's (Asha) mother made a promise years ago that their children would get married some day. Years pass, Nisha's mother dies, they never have met, Asha has no idea about this deal and Sunder has weirdly fallen in love with this girl he has never met. In any other film industry that would be creepy - in Bollywood it is kismet. But Nisha's wealthy father wants nothing to do with this arranged marriage and wants Nisha to marry his right hand man Sohan.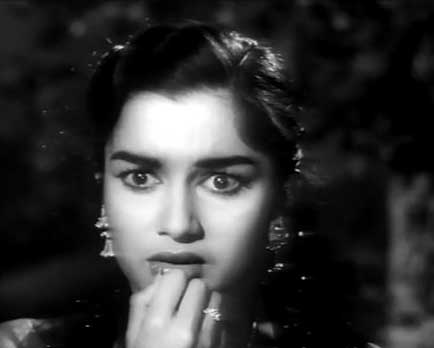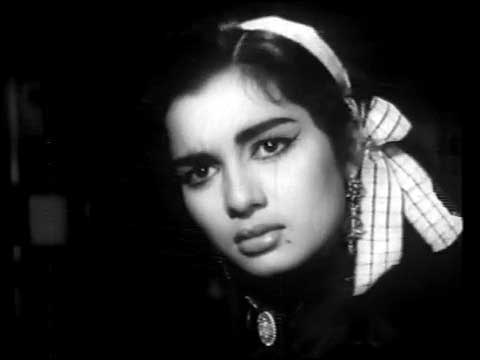 Sohan is played by Pran which is a dead giveaway because Pran always plays the villain - in hundreds and hundreds of films. He has a face that a mother would not trust to go to the corner store to buy a pack of gum and bring back change. To give Pran credit - his villains were of all types - slimy ones, simpy ones, sly ones, sadistic ones, slovenly ones - he is like the Baskin-Robbins of villains. And I love the guy. Here he is both sly and slimy. Asha goes off to Darjeeling to do a dance performance and to bring back a man named Popat to her father for a business deal. It just so happens Sunder is there, spots the girl he loves and pretends to be Popat and goes back with her. They fall in love of course. At the same time another man (Rajendra Nath - i.e. comic relief) is also pretending to be Popat. There is also an old murder that comes into play and an ending that is just whacky as the earth begins to explode, But it all works with Hussain's light touch and emotional touchstones that he hits with ease.