Insaaf Ka Tarazu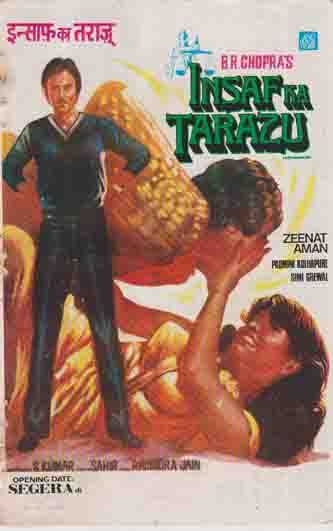 ---
Director: B.R. Chopra
Year: 1980
Rating: 7.0
---
When this film came out in 1980 it was a shocking film. Sort of the Straw Dogs of India. It portrayed a brutal and for Bollywood graphic rape and what came after. It was especially disturbing in that the victim was one of Bollywood's biggest stars and taking on this role was quite controversial. Not that Zeenan Aman ever dodged controversy - in one of her earliest roles she played a pot smoking runaway in Hare Rama Hare Khrisna in 1971. Since then she had become a huge star straddling roles in which she was the heroine but also had the touch of the vamp about her. She was sexy and she showed it and if she had to pick up a gun and shoot someone she would. She and Amitabh co-starred in a bunch of excellent films.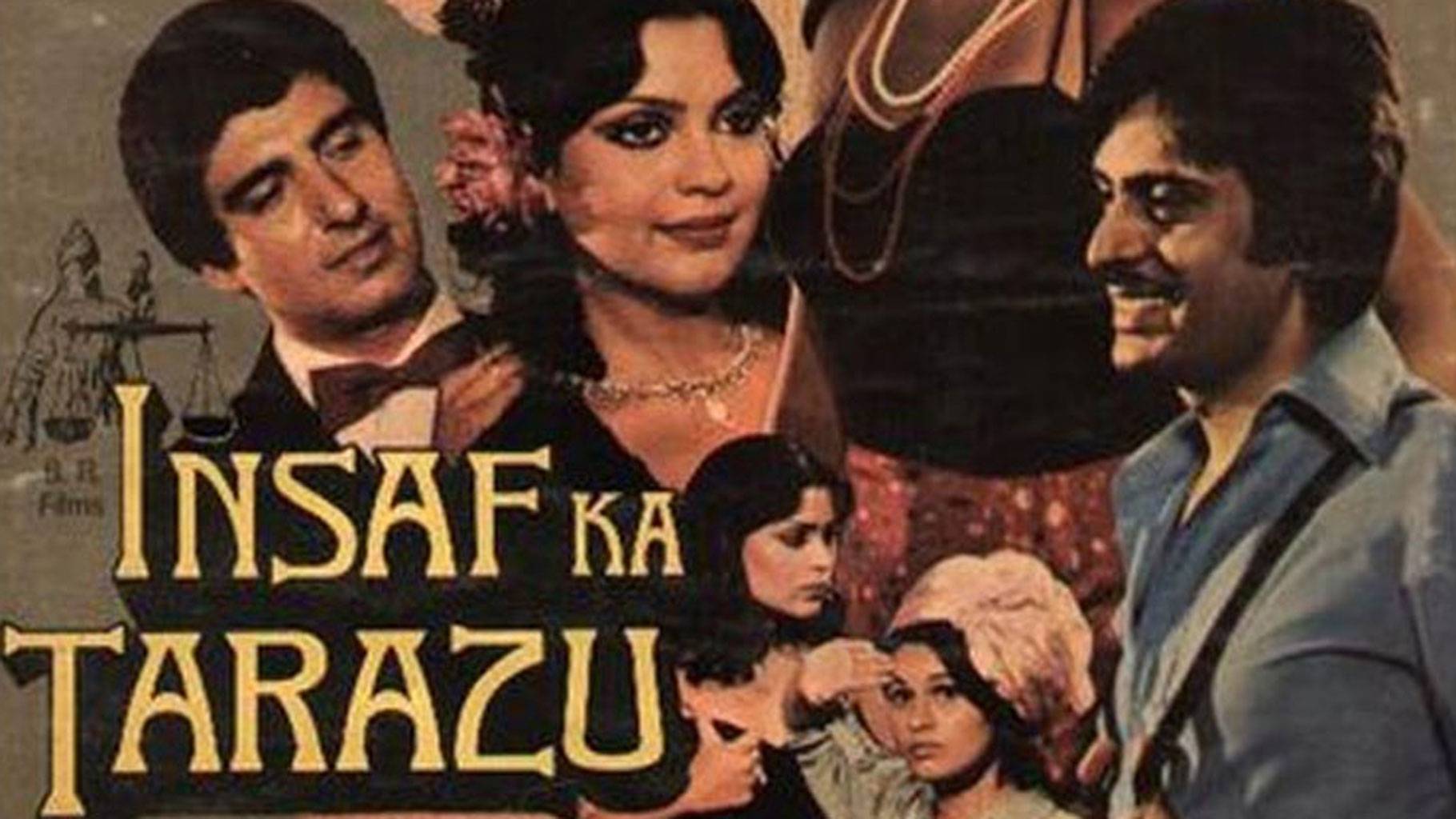 Not to be unfair but India has become known as Rapist Central. The true stories that come out of that country are horrifying - gang rapes seem to be common - and in the rare times men are charged they usually go free. As the male defense lawyer in this film says after denigrating her profession as a model as an open invitation to rape - a true Indian woman would never go public like this and shame her family, herself, the men. Another well-known Indian film was made in 1994 in which a woman is gang raped called Bandit Queen and she is so shamed that she becomes a dacoit (outlaw) and kills them all. It was a Parallel film. Forty years after this film rape is still a serious issue in India but now it is getting more publicity. This film though simplistic and melodramatic in that Bollywood way is powerful in condemning it and all the social taboos around it.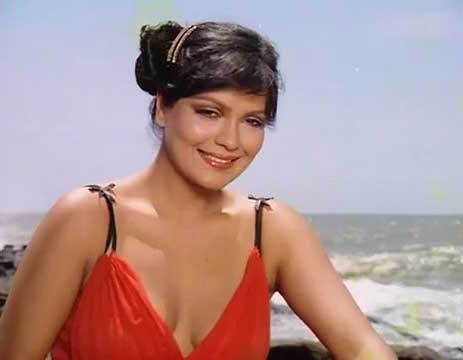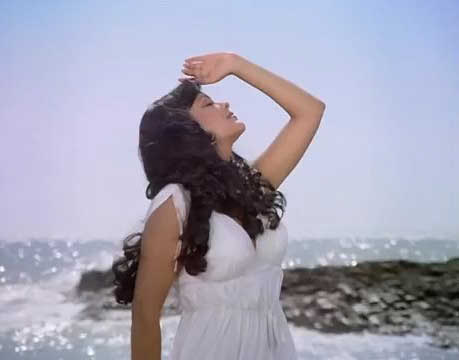 Bharti (Zeenat) is a popular model and lives with her younger sister (Padmini Kolhapure, who was fifteen at the time and went on to a fine career) and has a boyfriend (Deepak Parashar) who adores her. She also has a wealthy admirer (Raj Babbar) who wants her and when he can't get it he rapes her. She reports it, they go to trial even though her female attorney (Simi Garewal) tells her as an attorney I have to advise you that it will be like being raped a second time and there will be no justice but as a woman go for it girl. The trial is pure histrionics from everyone - great dialogue, speeches from one and all and you can guess the outcome. But that isn't the end of this tale. Good acting all around from the three actresses but also from the swine but effective defense lawyer (Shreeram Lagoo) and the judge (the wonderful Iftekhar who with his 300 plus credits seems to show up in every pre-1980 film I see).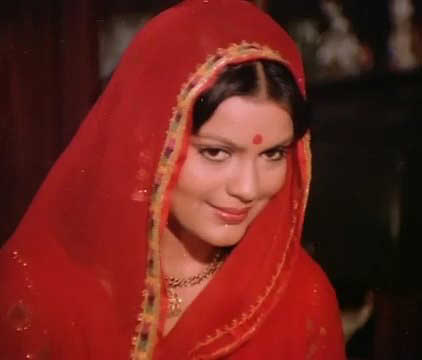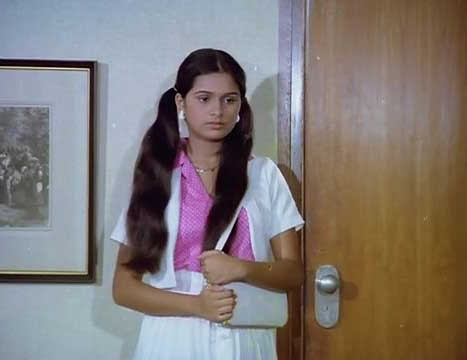 There were only a few songs - apparently a rape film doesn't seem appropriate to music - and fortunately none during the trial either - though it might have been fun if they had sung their speeches instead. But his was a serious film - not even any comic relief - about a deadly serious subject. Needless to say, the ending is Bollywood in all its corny glory. Directed by one of the big guns in Bollywood - B.R. Chopra who had his own production company and brought on his younger brother, Yash Chopra, who went on to be another even bigger gun.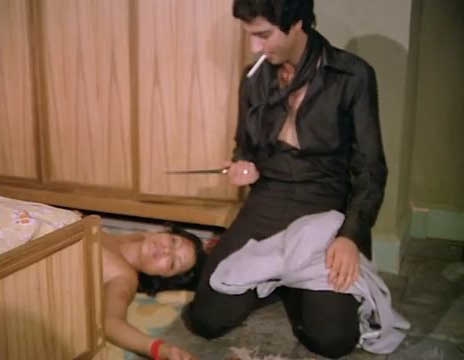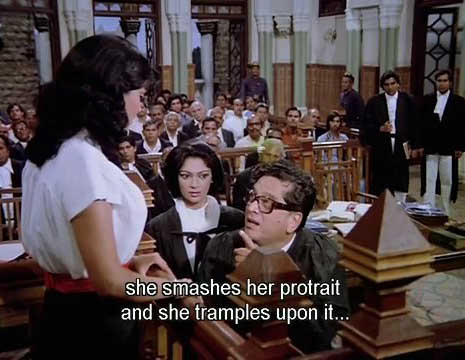 I recall walking out of the theater during the rape in Straw Dogs - it made me ill - and I put this one off for years. I am not sure I am glad I finally saw it, but I saw it.