AKA - Friendship
When this film was released in 1980 it became a big hit and it's no wonder with the amazing cast of actors and the talent behind the camera. I mean it is Amitabh Bachchan at the height of his immense popularity when he could do no wrong and looking so cool in his ever changing svelte suits. Throw on top of that the formidable charms of Zeenat Aman, Shatrughan Sinha who is also a Bollywood legend and a group of famous character actors - Prem Chopra, Amrish Puri, Pran, Iftekhar and the wonders of Helen. Behind the camera is director Raj Khosla with hits going back to C.I.D. in 1956, the musical geniuses of Laxmikant-Pyarelal and a script from the duo of Salim-Javed. In the world of Bollywood these folks are royalty - all of them. This is your standard Masala film - gobs of action, slobbering melodrama and the requisite musical interludes.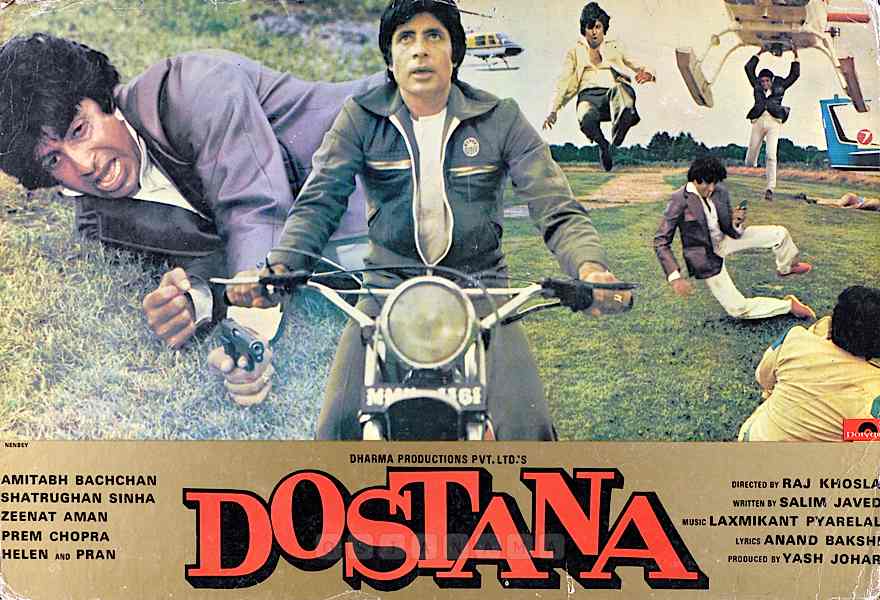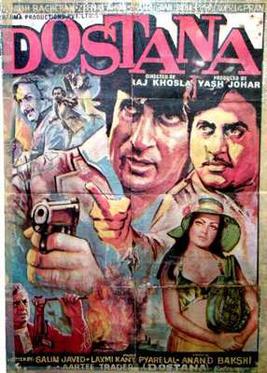 And yet it never really takes off for funland until the final 30 minutes (of a 152 minute film) when it dives deep into pure Amitabh magic. It is hard to understand why the film just feels low energy and moves along lethargically like a wounded animal. There are numerous wam-bam action scenes and chases but they lie down in a field of melodrama that never quite feels authentic or compelling. And you can see the personal complications coming at you from a mile away. It is like following bread crumbs to the inevitable ending.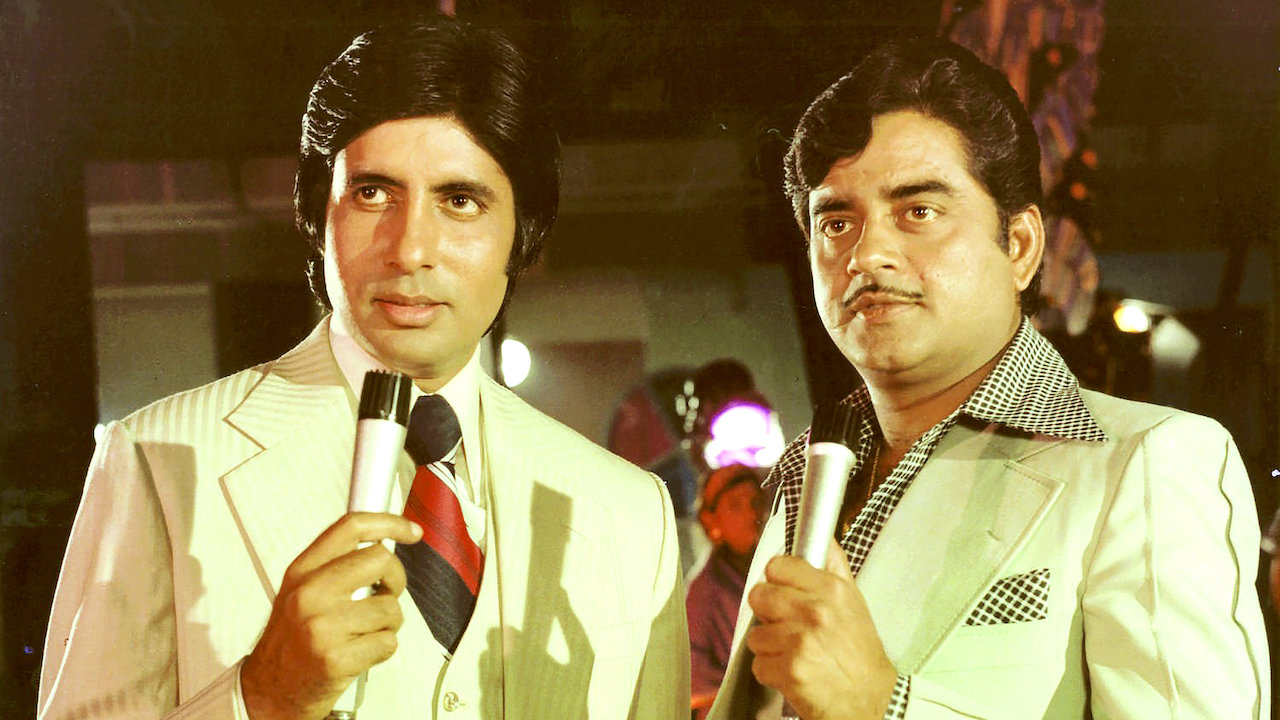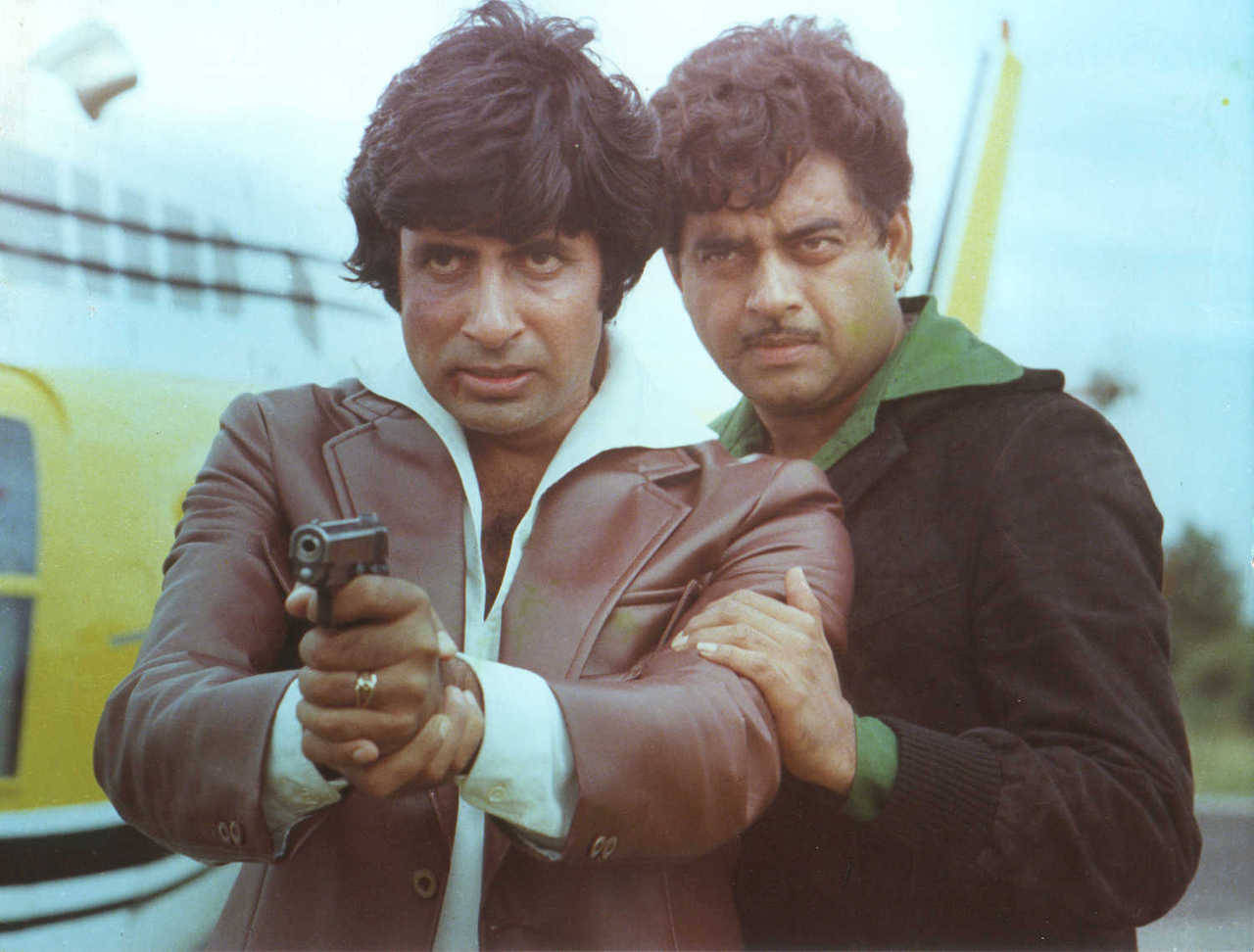 Vijay (Amitabh choosing a character name that he used about 20 times because he thought it was good luck since Zanjeer in 1973) and Ravi (Shatrughan) are life long friends since Ravi's family took in Vijay as a young boy when his parents died. They sing together, play tennis together and are totally loyal to one another. Vijay is a tough as nails cop while Ravi is a defense lawyer who often gets off the criminals that Vijay catches. But that does not intrude on their friendship. What could possibly come between them. A woman of course. Especially one that looks like Zeenat Aman. Vijay is lasered in on a gold smuggling gang headed by Daaga (Prem Chopra) and his second in command Balwant (Amrish Puri). These two actors are famous for their villain roles in many many films. Chopra has this squirrely simpering devious look that would have you checking your pockets while talking to him and Puri has deep scary malicious eyes that could freeze you at 50 yards. Together they are a gift.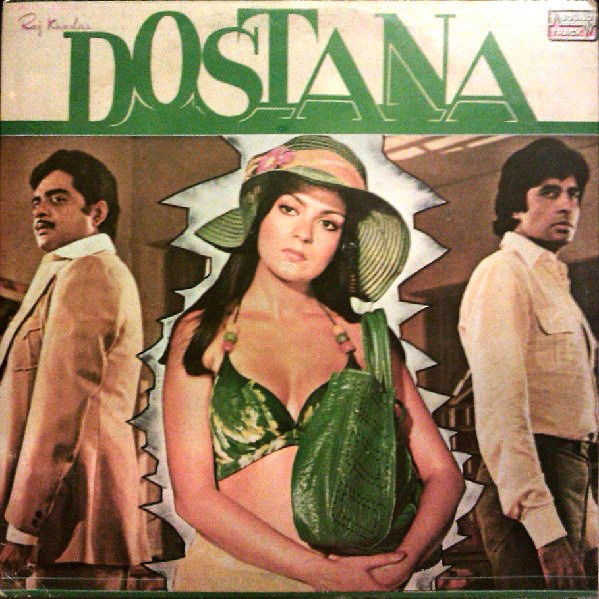 Into all of this walks Sheetal in a bikini top and nothing is quite the same ever again. A man whistles at her and sings the lyrics to a song about being in a room with her and the key is lost. She literally drags him to police headquarters where Vijay tosses him into jail but at the same time scolds Sheetal for being so immodest. This does not go over well with her and from comments I have seen with modern audiences - but this is 1980 India - a very conservative country back then and I don't find it that outrageous. From this point on of course Sheetal wears saris. Darn! Vijay is constantly rude to her while chewing gum and so of course they fall in love - but so does Ravi. Both not knowing they have the same gleam in their eye.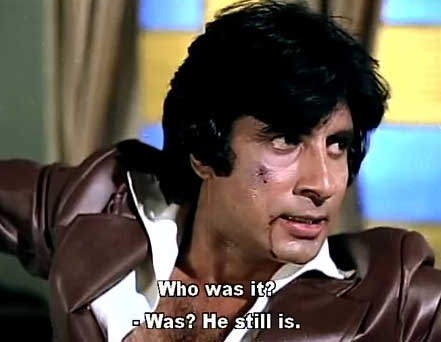 Oh oh, trouble ahead. Lots of angry speechifying ahead, villainy, backstabbing, slugfests, misunderstandings and a dishonorable attempt to bed Sheetal! Just rather sluggish and it is one of those films where if the three main characters just sat down for a five minute talk all of this would be cleared up. But then we would have a short movie. The worst crime in the film is that though Helen has a large part as the moll they never let her dance! What were they thinking. She has had so many legendary dance sequences going back to the 1950s and though by this time she is no spring chicken I would have loved to see her dance. Somewhat ironically is that this tale of male friendship that turns on itself stars two actors who hated each other in real life. Why I don't know but Bollywood is a snake pit of backstabbing, backbiting, feuding and gossip. Apparently, Bachchan refused to ever act with him again.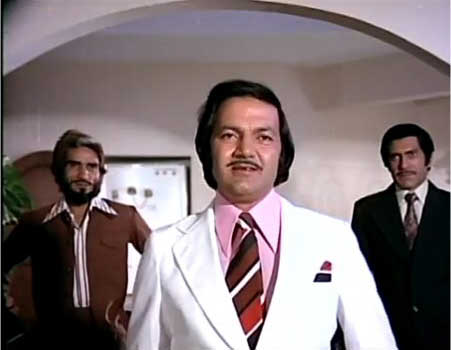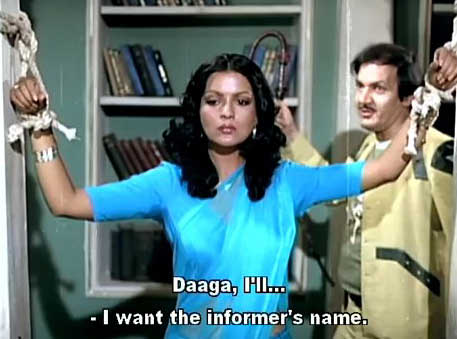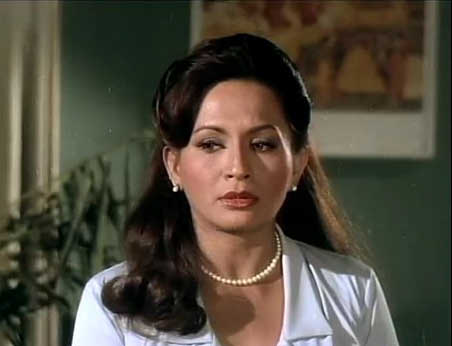 And as an aside, the film is full of that wonderful 60's/70's Bollywood cheesy interior décor of huge living rooms with bright red wall to wall carpeting, chandeliers, a bar of course, stuffed tigers and just total tastelessness. I love it. I want a place like that.