Tiger Zinda Hai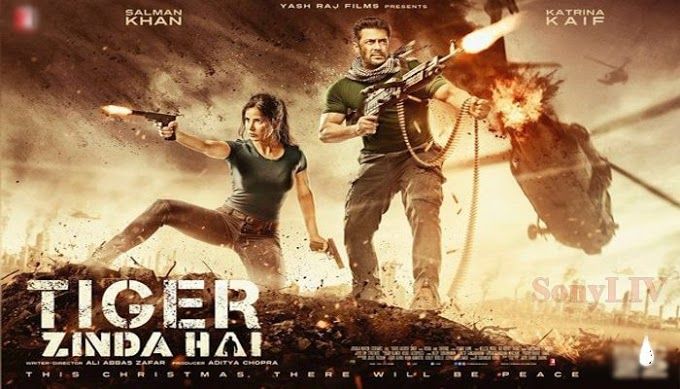 ---
Director: Ali Abbas Zafar
Year: 2017
Rating: 7.5
---
You think Hollywood kills a lot of terrorists? They have nothing on Bollywood. This was a huge hit and played all over the world like a Taylor Swift song. It has all the Bollywood ingredients you might expect – two big stars, great production values in many locations, patriotism smeared on like thick jam, a few (non-intrusive) musical numbers, slow-mo introduction to the Hero, stoppage for the Hero to give an inspiring speech at times, ridiculous unexplained escapes from death, the hero without his shirt on in at least one scene and bad guys who are really really poor shots. How can you take pride in being a terrorist if you can't hit a guy 15 feet in front of you? All that training down the rat hole.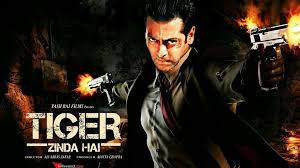 The hero is played by Salman Khan who if we have to make a comparison to a Hollywood actor – and don't we in the West always have to do that – I would say he is their Tom Cruise. A gigantic star for a few decades in both action and romance, he hardly seems to age at all, isn't a great actor and certainly can't dance and in real life he is a certified asshole from what I have read – once running over a guy with his car and then driving away – a crime in most places but not in India if you are a movie star. The Heroine is Katrina Kaif who is half Indian and half British and has been a big star for over a decade now.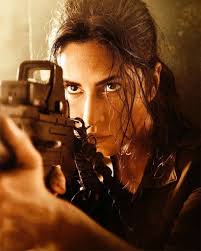 An ISIS like radical group has captured a city in Iraq and has taken as hostages a large group of 25 Pakistani and Indian nurses (based on an incident when 46 Indian nurses were held by ISIS in Mosul in 2014). The Americans who are generally portrayed as dickheads and idiots tell the Indians that they have 7 days to mount a rescue operation to free them because they are going to bomb the shit out of the place in the name of Trump (that is not true but they should have). We would of course never do that and kill nurses – we would send in Rambo to get them out.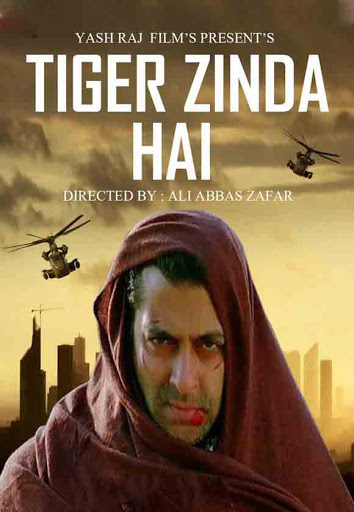 The Indians don't have Rambo but they have Tiger, a retired operative who disappeared years ago (after the film Ek Tha Tiger in 2012) with the Pakistani female agent he falls in love with. Now they are back together again - India and Pakistan - and itchy to kill a few bad guys in black. If only they had sent Tiger into Mosul that city would have fallen like a drunk sailor. My favorite scene has to be when these female hostages who have been raped every day decide to take revenge along with Katrina to a beautiful slow dirge. Or maybe the scene when he takes on a pack of hungry wolves. Or when he rides a horse shooting the bad guys. There were so many to choose from because this was just so much dumb fun. This was a sequel to the 2012 film Ek Tha Tiger which was also bunches of fun. I hope there are more.