Trishul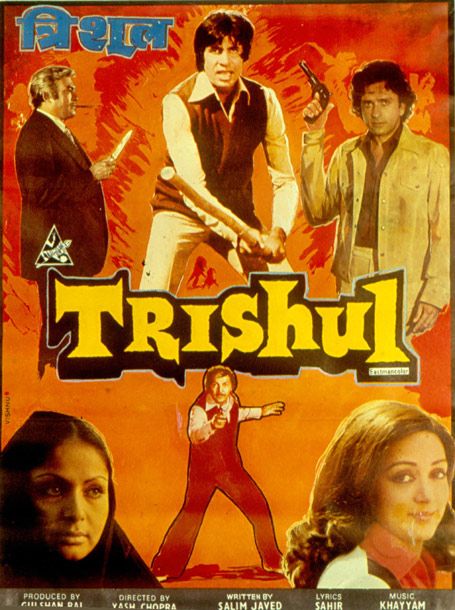 ---
Director: Yash Chopra
Year: 1978
Rating: 6.0
---
Aka - Trident

This is a big soggy old fashioned Bollywood drama (with some fisticuffs thrown in of course) that wanders around like a dog in no hurry to get home. It was a big hit back in 1978 and is still highly regarded today by Bollywood fans. Mainly because of Amitabh Bachchan giving one of his finest fiery performances. He was still in his Angry Young Man phase at this time - the image that made him a star - and here he is basically pissed off for 166 of the 167 minutes of the running time. It is directed by Yash Chopra who for about 45 years reigned in Bollywood as the premier producer/director. A Yash Chopra production whether directed by him or another was always a big deal - the best production values and a guaranteed topnotch group of actors.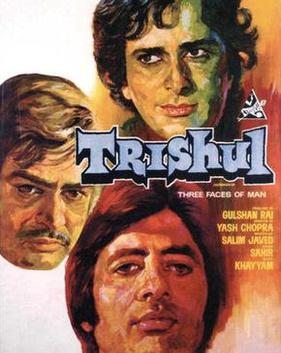 He was able to get pretty much any talent he wanted - composers (Khayyam here), script writer (Javed Akhtar) and casting. He wants the 1960's legend Waheeda Rehman for a small but critical part - no problem; the huge star Hema Malini in a secondary romantic relationship - why not; launch the career of Miss India in her debut with Poonam Dhillon - an honor; some fine character actors with Sanjeev Kumar, Rakhee Gulzar and the always villainous Prem Chopra. And of course he brings in the two big guns Amitabh and Shashi Kapoor. It is the sort of Bollywood film where you just sit back on a cushy couch and watch the actors go full bloom with thespian rage. All the men get their shots here (the woman are generally in the background except during the musical numbers) with their moments to hit it out of the park with the camera catching in close-up the words tumbling out of their mouths in fury and their eyes on fire.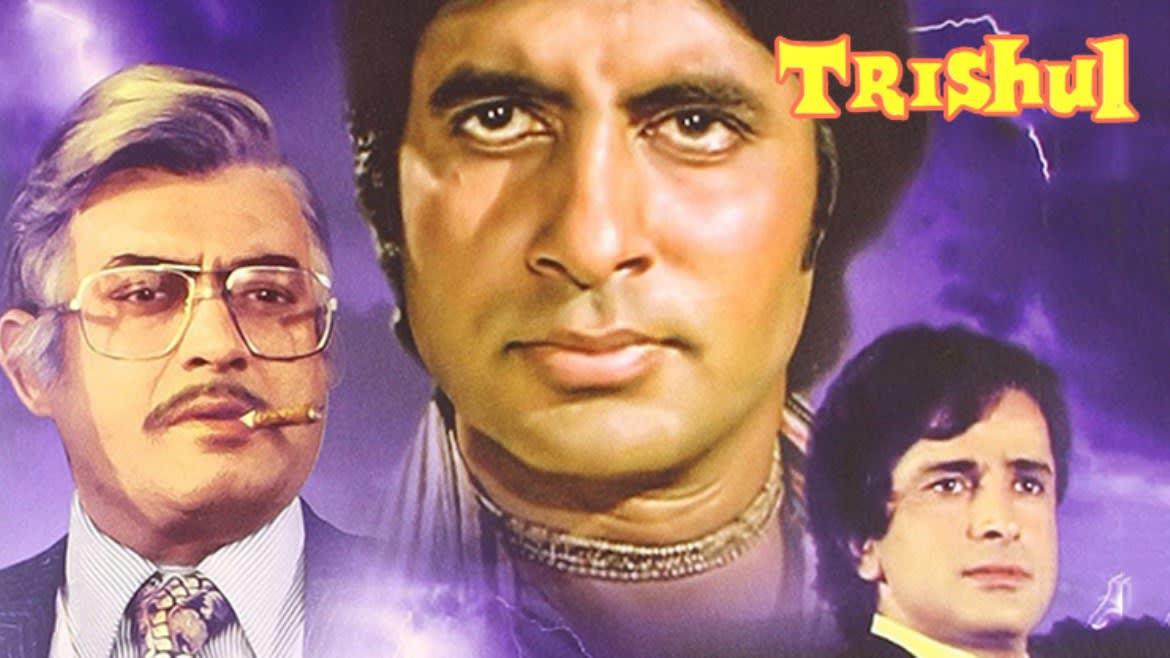 Perhaps too much of that for me since the English subs don't capture the poetry or eloquence of these diatribes all that well - Bollywood fans memorize these dialogues - and in this one the sub-titler at about the 90 minute mark got tired and decided that translating every one out of every ten sentences still gave us the gist. And it probably did. Because the plot is pretty basic. Revenge. It reminded me though I have no idea why of a gentler kinder Old Boy. A man intricately plans his revenge against a man who wronged him and wants to destroy everything he holds dear including his family.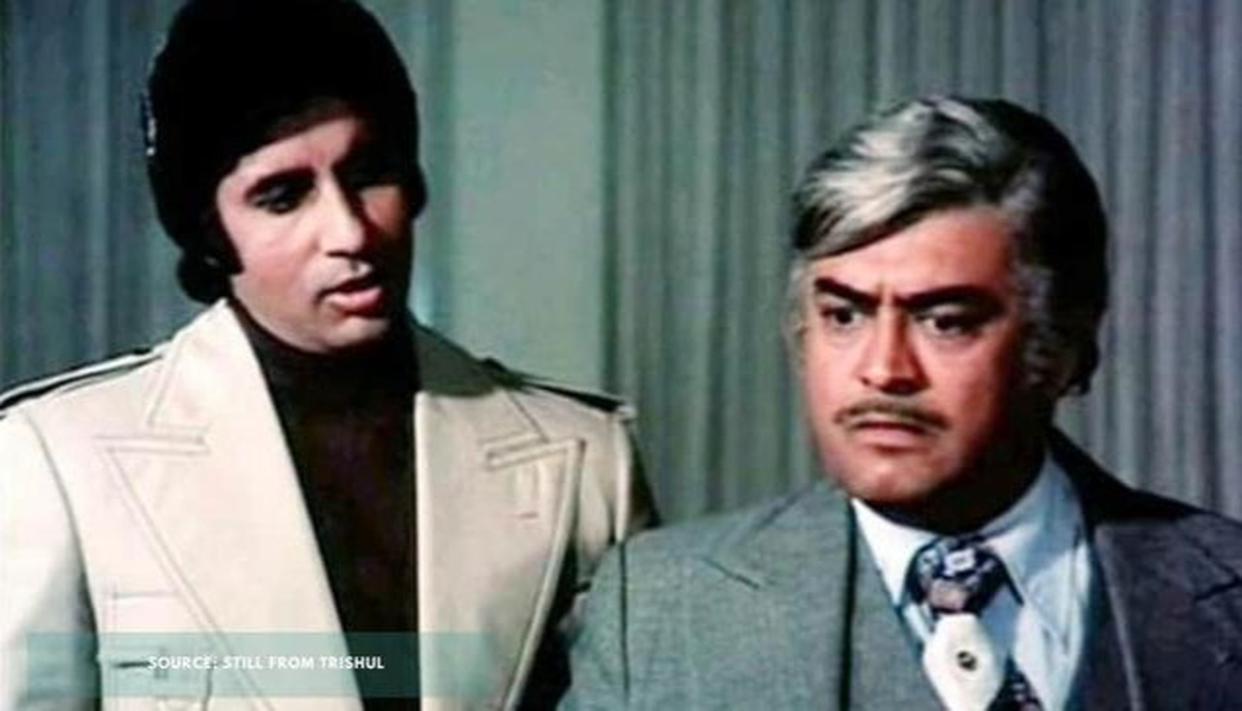 The film begins with a couple - Raj Kumar Gupta (Sanjeev) and his girlfriend Shanti (Waheeda) rolling around in the grass to a song. Deeply in love, planning to get married and oops - she is with child. Raj gets a good talking to by his mother who says choose - a life of poverty or marry the boss's daughter of a big construction firm and be wealthy. He thinks for about 15 seconds and says I will take Door #2. So he ditches Shanti and she disappears. Not quite the end of the story - in another song she has a baby boy and he grows up to be 25 years old. I sometimes think my life has gone by in the length of a song - a longish one though. The boy now man is Vijay (Amitabh) and after his mother dies in poverty and shame (a baby with no father) he sets off to ruin the man - his father - who did this.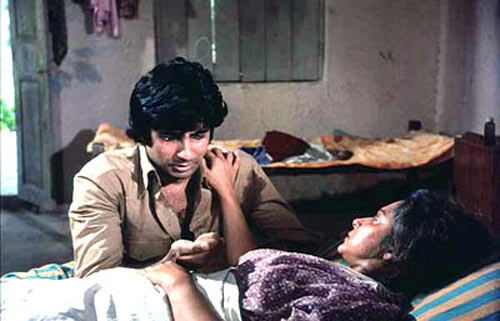 But not through the normal channels - a quick kill - but by building a rival construction firm and destroying him. How a 25 year old with no money is able to accomplish this doesn't exactly make sense but two times he has to singlehandedly beat up groups of men with punches that could be heard in Bombay (the film takes place in New Delhi). He thoughtfully though brings along an ambulance to carry them to the hospital. Filling out the story Raj has two children - the effervescent and playful Shekhar (Shashi) and the very cute Babli (Poonam). Shekhar takes up with Hema and Babli with some guy who never went very far in acting. The first 2 hours felt slow to me - Vijay growls and glowers a lot - but the final section of the film turns up the volume of emotional release as the father and his son realize who Vijay is - and there are more fisticuffs and a few tears. You basically tune in here for a brooding Amitabh in full but restrained fury. And for me there is the added pleasure of the always tacky interior designs of these large houses, the cool cars and the sights of New Delhi as they drove around.