Jab Harry Met Sejal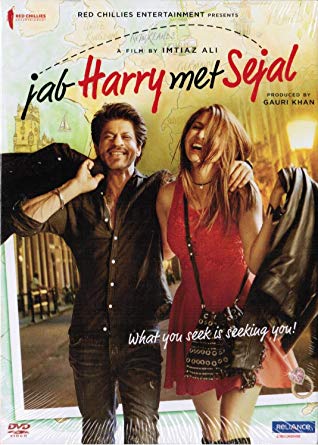 ---
Director: Imtiaz Ali
Music: Hitesh Sonik
Year: 2017
Rating: 4.0
---
This felt like the longest road trip ever and I was the irritating child in the back seat asking "are we there yet?", "how much longer?" and "Please stop. I have to go the bathroom". The never-ending journey. Stuck on a trip with two people that I would kill, if I could get away with it. And one of them was Shahrukh Khan. Yes, I wanted to kill Shahrukh Khan, one of the most charismatic actors in the world since the 1990's. And one whose performance in numerous films has brought me great pleasure over the years - Dil Se, Dil to Pagal Hai, Pardes, Duplicate, Kuch Kuch Hota Hai, Phir Bhi Dil Hai Hindustani, Kabhi Khushi Kabhie Gham, Main Hoon Na - all terrific films. But Shahrukh from what I have been reading is in a bit of a career slump and I have to admit that I have not kept up with what he is doing and want to amend that. This was perhaps not the film to start.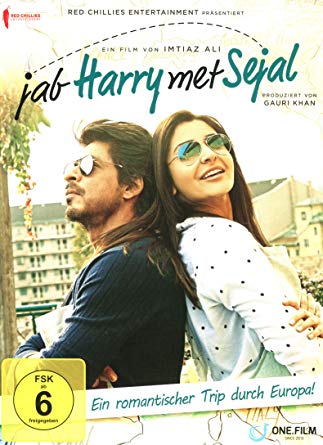 The title of course is a play on the American film, When Harry Met Sally, but it really isn't like it at all. Not even a fake orgasm scene which I fully expected considering how many times the couple are in restaurants. In Harry Met Sally you know they are meant for one another - here you know they will end up with one another because it is a Bollywood movie but you can't imagine why. For the first hour they snipe at one another like assassins and then in the second half look into each other's eyes like moon struck cows needing to give milk. But this being a Hindi movie, they never give milk.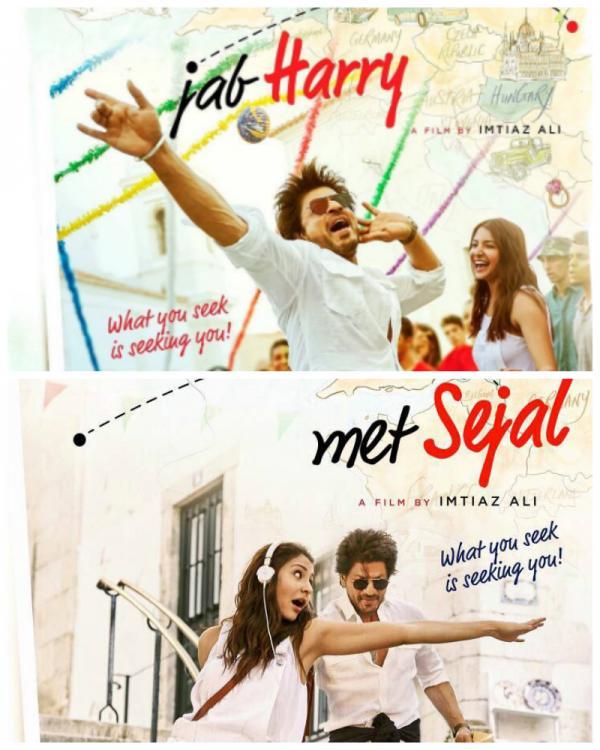 The premise is silly to begin with. Harry (Khan) is a tour guide in Europe who hates his customers, hates his job, hates his life. After he rids himself of another group tour, he is ready to leave when Sejal (Anushka Sharma) comes rushing out of the airport and tells him that she has lost her engagement ring and needs to find it or her fiancé will cancel the wedding. She threatens Harry with a bad report to his boss if he doesn't help her. And so for the next two hours plus they retrace all their steps all over Europe looking for the damn ring. Under every bush and bed and broomstick. We get to see a lot of Europe. They have two run ins with the mafia. They sing a lot. Dance a little. The music is actually pretty good and there is a fair amount of it. Of course they are not really looking for a ring; they are looking for each other. And so it goes.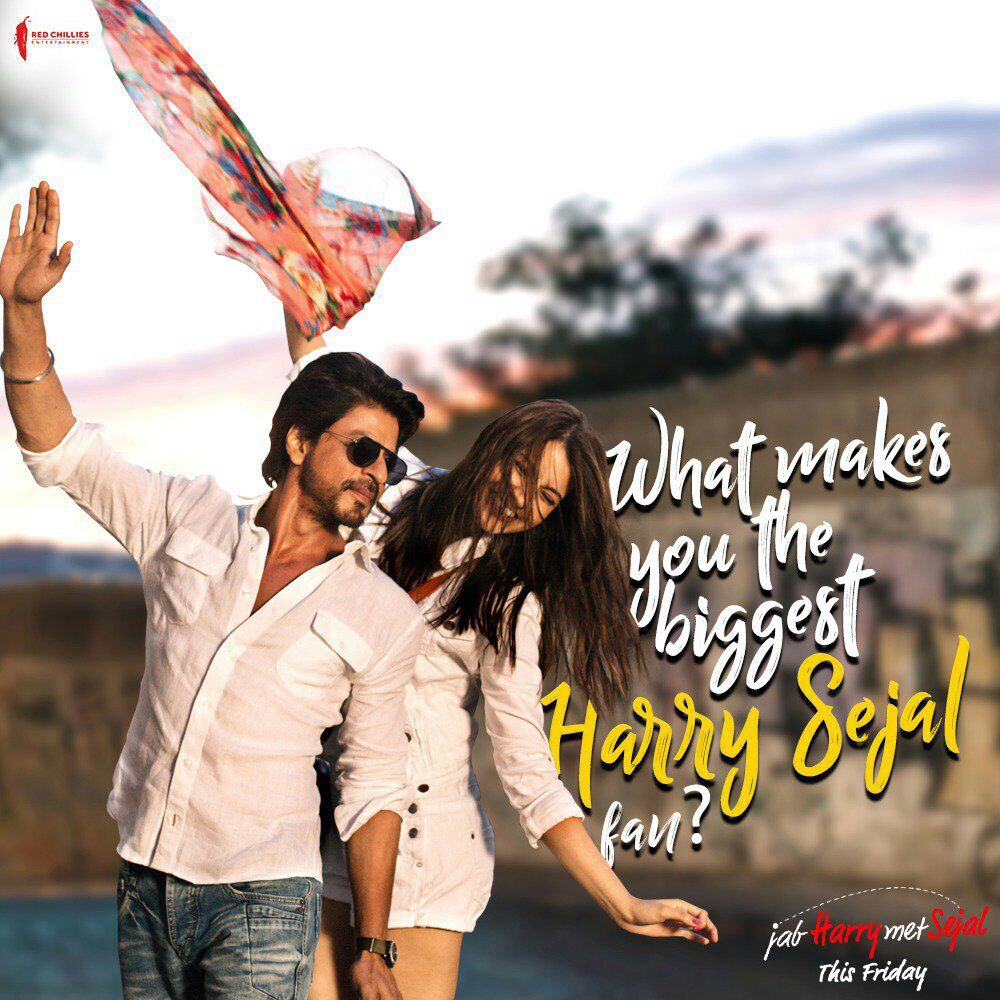 Shahrukh keeps looking for his Kajol (the actress he made many of those classic films with) as he has teamed up with different actresses in film after film but he is in his 50's now - though he looks great - and making romantic films with actresses 30 years younger is always iffy at best - he was making films when Anushka was born. He may have to go the Amitabh Bachchan route - play roles that are age appropriate that are just good roles.