Bluffmaster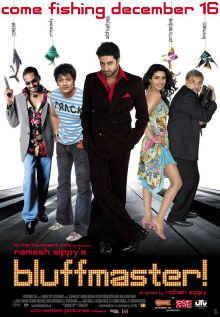 ---
Director: Rohan Sippy
Music: Various
Year: 2006
Running Time: 137 Minutes
Rating: 6.0
---
To me, Bluffmaster is a fair representation of what might be considered the New Bollywood. For the past few years the industry has been lurching about like a drunken sailor trying to find its way in the globalized market place. It is a difficult road to navigate as it attempts to hold on to some of its traditional elements and yet continue to be relevant to modern audiences. But in doing so it seems to have lost a bit of its soul. Films such as Bluffmaster are the technical equal of films anywhere with fine camera work, excellent production values, seamless editing and solid acting – but in trying to emulate the West on the technical front they also appear to have absorbed a large dose of their vacuity and indulgent self-awareness. Many of these new films are certainly entertaining on a superficial level but all too often they arouse a sense of déjà vu. That is because if you dig deep enough you can often find an American film lurking about in the basement that "inspired" the Indian movie. By taking on a lot of these Western elements and themes the films may appear modern but they have too often left their hearts on the sidewalk.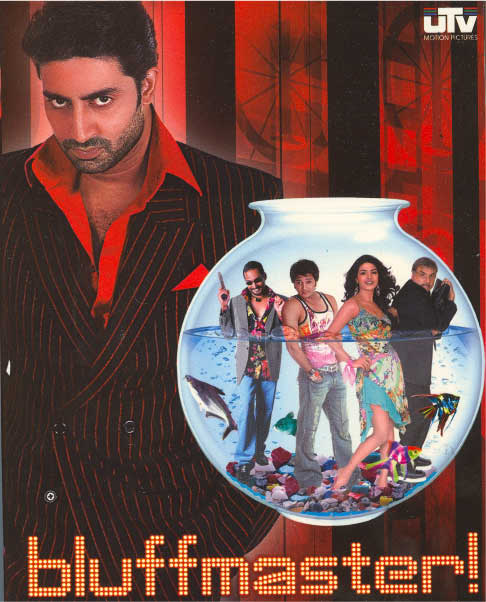 Bluffmaster is all of that. Well made, fast moving and slickly plotted – it has all the personality and warmth of a doctor's reception area. If you have seen any of the American films it appears to have modeled itself after, you will have a fair idea of what is coming and you just wait patiently for the other shoe – or in this case shoes – to drop. In the meantime your mind kind of wanders to chores that need to be done and travel plans that need to be made. It is all very painless mind you - and at times engaging - but in the end it is so hollow that you can hear an echo reverberate.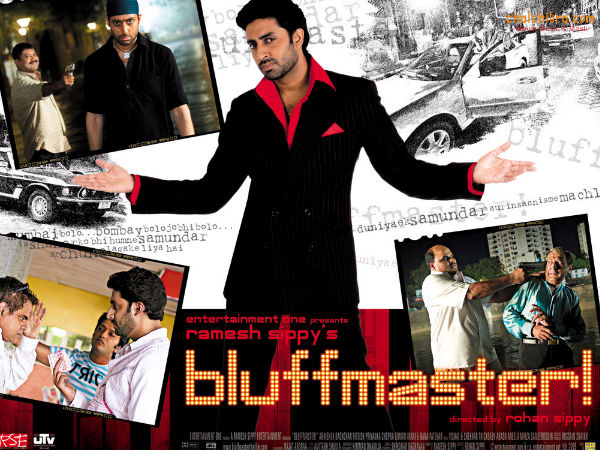 Roy (Abhishek Bachchan) likes having money; especially other people's money and he has become a high flying conman that plans logistically elaborate swindles against the wealthy of Mumbai. He has everything including a stunning girlfriend in the form of the gorgeous Priyanka Chopra. After being together for six months with Simmi, he pops the question and decides to retire from the con business with enough booty stashed away to keep him dry on rainy days. But disaster strikes during their engagement party when one of his previous targets shows up and points him out to Simmi and her family. She breaks the marriage off and Roy begins an emotional descent to hell.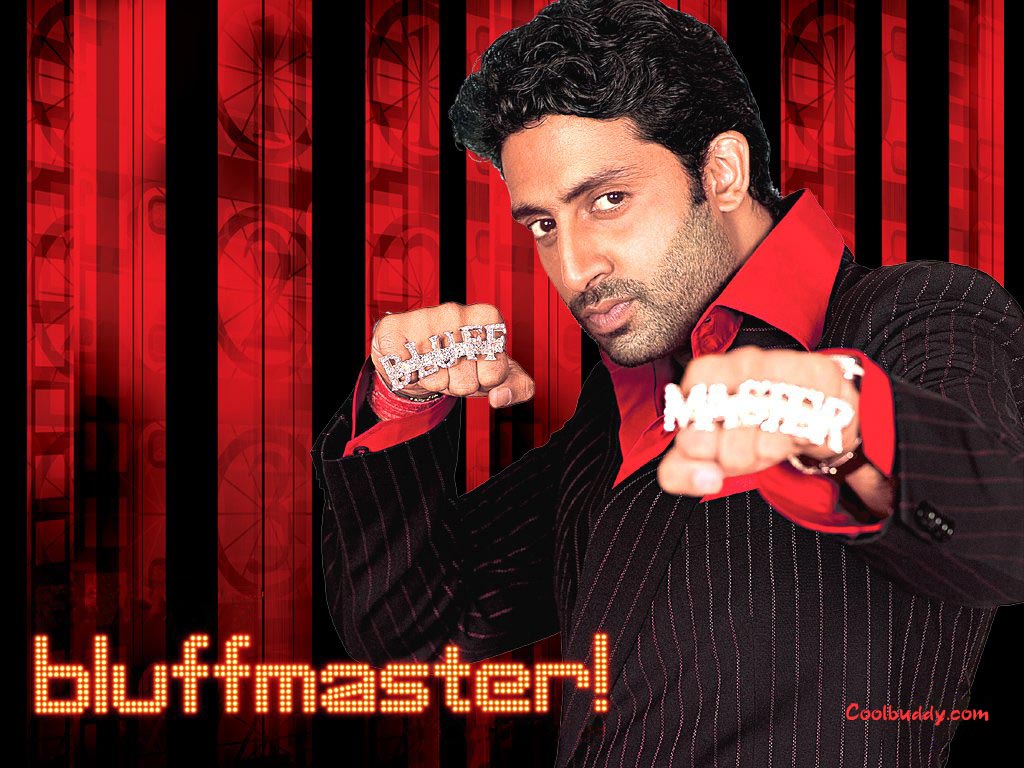 Later on he comes into contact with two incompetent street level conmen and almost on a whim takes one of them (Riteish Deshmukh) on as his student and takes him through a few easy jobs. Roy begins fainting on occasion and after seeing a doctor (Boman Irani) he discovers that he only has a few months to live – so when his pupil asks him to help revenge his father by conning a gangster (Nana Patekar) out of a bundle Roy figures why not – perhaps one bit of good karma for him before he dies.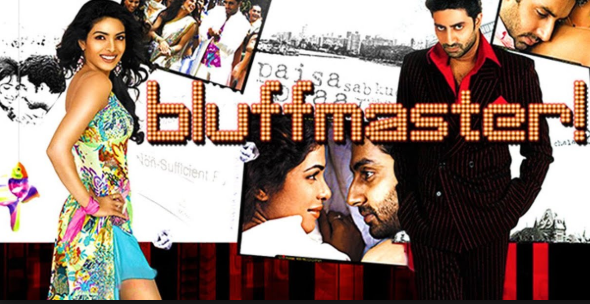 There were a few strikes against the film – the cons were not all that clever actually and in a con movie that is pretty important – the music falls into the latest hip hop trend that has no interest for me and there just isn't enough Priyanka! Priyanka makes my toes curl and there just wasn't enough curling going on. Most important though was that the characters all felt very shallow and the film created no emotional bond between them and the audience. Many fans of Abhishek prefer this light charming side of him as seen here and Bunty Aur Babli – but I like him all glowering and dangerous such as in Yuva. Still the more I see him, the more I think he is the most promising leading man in Bollywood. Others would disagree.