Insolent
Shammi Kapoor was known in his films to be as light and quick with his repartee as he was on his feet – he could charm a lizard out of its skin given enough time. In this Taming of the Shrew tale he has quite the challenge having to fake blindness, death, drunkenness and a few changes of disguise to break through to capture a heart protected with more security and safeguards than Fort Knox. Tom Cruise in Mission Impossible had an easier task but this is Shammi. He of the great Kapoor family whose acting roots went back decades and is still going today. For the most part this is a light-hearted romantic comedy that veers into effective purple prose at the end. Not one of Shammi's best films – of the ones I have seen those would be China Town, Singapore, Jaanwar, An Evening in Paris, Prince and of course the classic Tesri Manzil made in the same year as this one and an enormous hit – but still decent enough if you are a Shammi fan.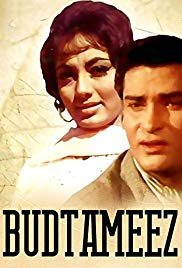 Or a Sadhana fan. I just watched her debut film Love in Simla and by the time of this film six years later she was a big star having had a number of box office hits. Within a few years her star was to begin to fade with some health issues that her career never really bounced back from plus she was getting older and like the film business everywhere they were on to the newest young thing in actresses. Here she plays Shanta an early women's libber with a motto that love is bondage and she runs a club of young women who promise to hate men. This attitude is due to the fact that her father beat her mother until she killed herself. But not only does she have a heart of stone but is a spoiled beast who treats the servants and those she considered below her in status like dirt. A real sweetie full of arsenic and rage. But then comes Shammi who is hired by her wealthy grandfather to court her, make her fall in love with him and then marry her! Seems a little extreme but Shammi is at loose ends and has a sister back home who is crippled and he needs to help her financially. So he agrees. Anything for family.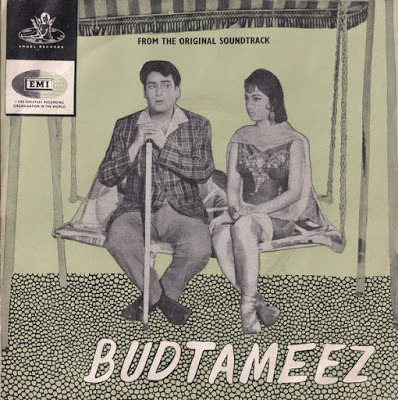 Yes, quite ridiculous with plot twists even more ludicrous. She does everything she can to drive him away and he uses every trick in the Bollywood book to ensnare her. There is some truly dreadful comic relief in the form of a fellow suitor (Kamal Mehra) and too many coincidences to count. The ending gets totally entangled and I was puzzled at how they were going to work themselves out of this mess but they always find a way.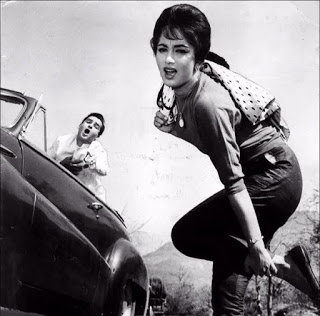 Enjoyable but not really good. One problem is that for nearly the entire film Sadhana is sullen and angry with her favorite word being "shut up" in English. It is a one-note performance and one that doesn't really fit her. You want her as effervescent as a newly opened can of 7-Up because of her killer smile and jesting personality – not on display here till near the end. The music comes from the legendary team of Shankar Jaikishan (with lyrics by Hasrat Jaipuri) as they provide seven songs with Lata and Rafi as the main playback singers. The DVD had no subs for the songs. By the way, I was curious to see if the hotel where they perform a song in the pool with a bevy of beauties in bikinis was still open and in fact the Sun N Sand is open and ready for reservations outside of Mumbai. Probably no singing and dancing allowed poolside though. The film was shot in black and white which surprised me - I thought by the mid-60's Indian cinema had basically gone to color.