Yakeen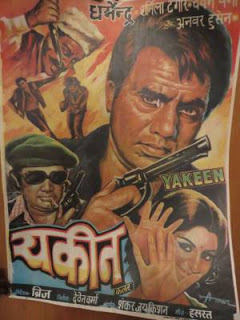 ---

Director: Brij
Music: Jaikishan/Shankar
Year: 1969
Rating: 8/10
Length: 138 minutes


This is a pretty terrific Bollywood film starring Dharmendra, Sharmila Tagore and Helen in a cameo dance number. Throw in the music of Shankar-Jaikishan and the playback voices of Lata, Asha and M. Rafi and you know the chances are it will have some pizzazz. It was in fact a big box office hit in 1969 and helped solidify Dharmendra as a star.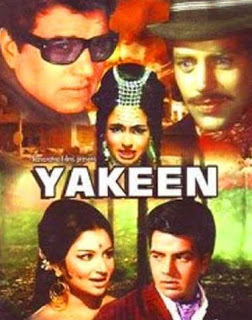 It has what you expect from a good Bollywood film - great music, big stars, comedy (though amazingly the comedy relief is killed - something I often want to do myself in Bollywood films! But this guy was actually funny), action, suspense, a wet sari dance number, Helen rocking the house and so on. Dharmendra is a scientist at a top secret laboratory on the verge of inventing something amazing that will Make India Great Again - we never find out what that is exactly - otherwise they would have to kill us - and another country wants to get it.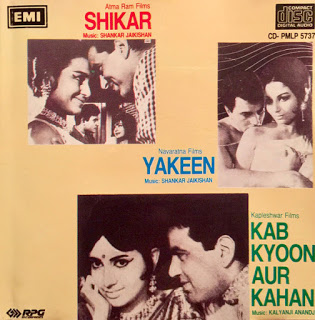 They come up with an elaborate plan to frame Dharmendra for murder, kidnap him and take him to Mozambique of all places and substitute him with a lookalike who will blow up the lab. So a double role for Dharmendra - one of those Bollywood things that they loved doing lot of whether separated twins at birth or amazing coincidence (Don) or one like this. Once you get past the first 30 minutes of romantic intertwining with three songs, it takes off and never slows down.