China Town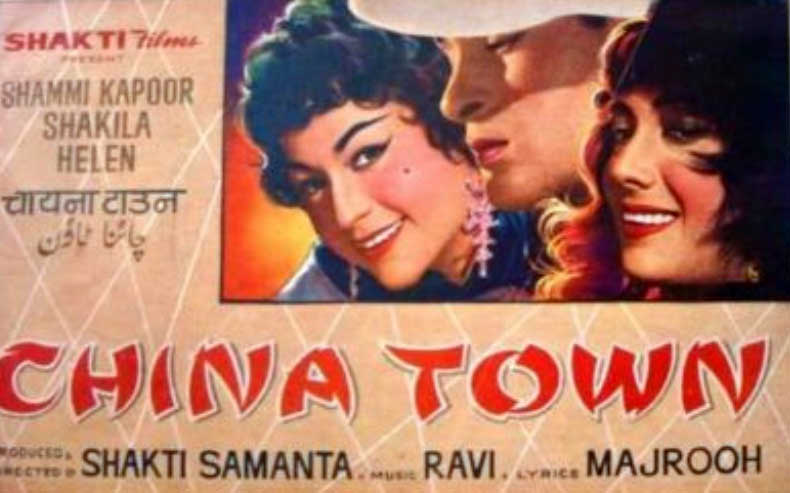 ---

Director: Shakti Samanta
Music: Ravi
Year: 1962
Rating: 7.5/10
Length: 150 minutes

Forget it Shekhar, it's China Town.

Ok - the one in Calcutta. Where life is cheap but musical numbers are plentiful. I haven't seen many black and white Bollywood films so it took a while before I could adjust my eyesight but within another year or two all the Bollywood films would be shot in glorious color. It was directed by Shakti Samanta who was responsible for a few other terrific films - An Evening in Paris, Aradhana, Kati Patang and The Great Gambler. He brings a nice light comic touch to this film but when the drama and action move to the forefront in the final third he hits the mark as well.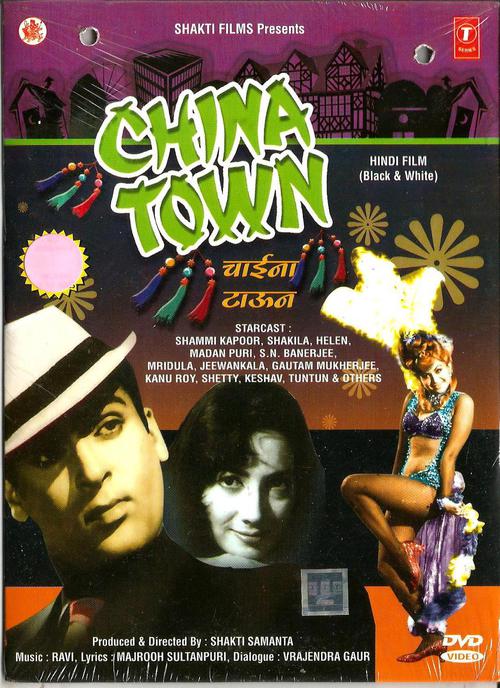 One major theme that you come across often in Bollywood films is the long-term separation of family, siblings, twins and lookalikes who are through a series of astonishing co-incidences brought back together. Within this is the sub-genre of brothers who are separated and as adults find themselves at odds with one another as one has gone good while the other has taken to a life of crime. I am not sure why this theme is so popular but it pops up again and again. As it does here.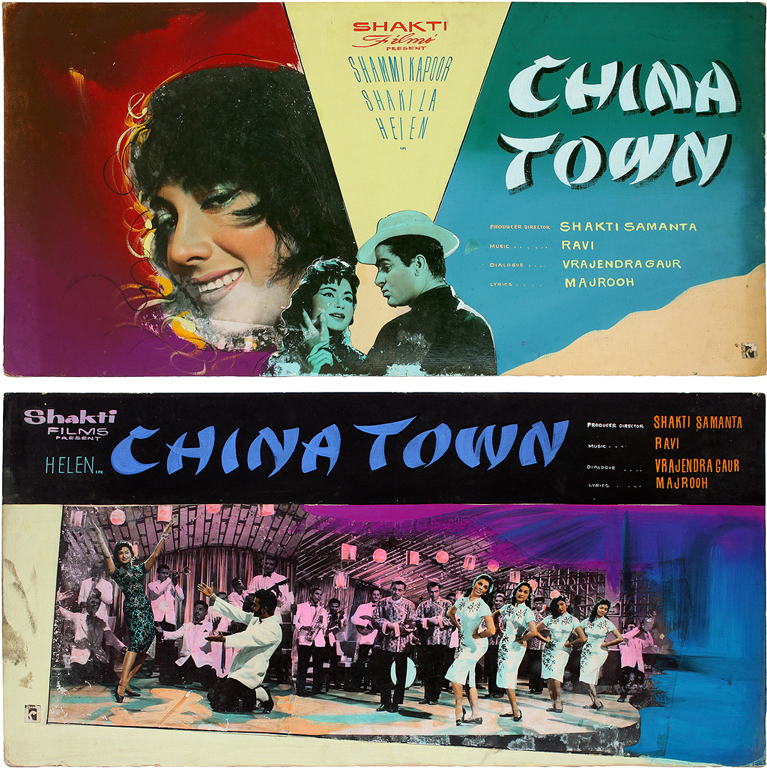 One might wonder if the classic film "Don" made in 1978 starring Amitabh Bachchan was influenced by this film though they go off in different directions once under way. In Calcutta there is a gangster/ drug dealer named Mike who has seen too many George Raft films with the white Panama hat and long cigars who treats all around him with disdain - even the nightclub singer who loves him. Far away in Darjeeling there is a male nightclub singer named Shekhar who looks a bit like Wayne Newton and who loves a well-bred girl named Rita but whose father is intent on marrying her off to a businessman in Calcutta. The father takes her there and Shekhar follows - in Bollywood films romantic pursuit to the point of stalking is the operating mode. I don't know if Me too has changed that much.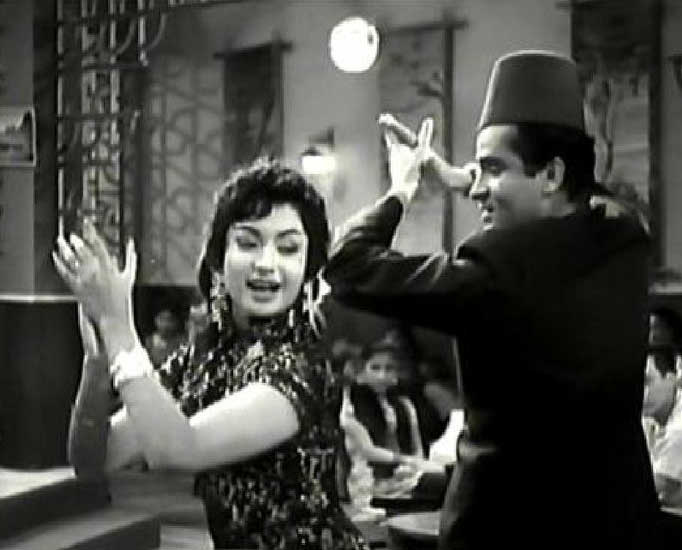 Once in Calcutta it turns out that Shekhar is the spitting double of Mike and as the film progresses we find out they are twins and Mike was kidnapped as a child and brought up the gangster way. The cops talk Shekhar into taking on Mike's identity, who they have in jail. After about five minutes of training the mild mannered Shekhar goes into the lion's den where he has to smoke opium and then breaks into a dance. It is all rather fun with a bunch of musical numbers, some romance, comedy, melodrama (when the two brothers realize they are brothers) and a solid bit of action.

Much of the pleasure is because the dual role is performed by the charming irresistible Shammi Kapoor. This is a perfect role for Shammi as he gets to display his comic touch, his dancing moves and surprisingly some good action bits. He is fairly svelete in the film but within a few years he was to eat way too many chappatis and put on some weight but was always light on his feet. He seems to quite enjoy being able to play the thug brother as it wasn't something he got to do much of once he became a star. And for the cherry on the top, the nightclub singer Suzie is played by the great Helen who always got tagged with a foreign name because of her mixed heritage. But she was the best female dancer in the 60's and 70's though often in Item roles but here she has a large role.
After a puff of opium Shammi dances

The music is fairly low key as are the numbers with no jumps to the Swiss Alps or Kashmir - all fairly realistic - but the music from Ravi and Majrooh Sultanpur is excellent. The singing is by two other legends - Mohammed Rafi & Asha Bhosle. Rafi almost always did the singing for Shammi throughout his career. This by no means is considered a classic but it is quite enjoyable. I have a fondness for the Bollywood films and stars from the 1960's.
Don't expect to see a lot of Chinese in China Town - a few Chinese motifs and two Indians made up to look sort of Chinese in the same way that was done in American films.