Ek Tha Tiger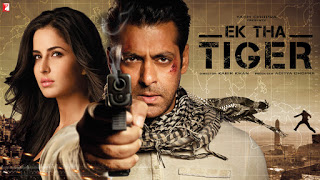 ---
Ek Tha Tiger
Director: Kabir Khan
Year: 2012
Duration: 132 minutes


I saw the sequel to this a few months back and thought it was great fun with more action than caramel popcorn in a Crackerjack box. I finally was able to catch up with the first one from 5 years before. I wanted to see how these two crazy kids - one a top secret Indian agent and the other a top secret Pakistani agent - ended up together as they are in the sequel. But I expect that happens all the time. Especially if Pakistani agents look like Katrina Kaif. She is like fresh buttermilk in this film. This one has much less action than the sequel with three primary action set pieces that are all over the top as Bollywood action films tend to be but still great fun. One is in a small Iraqi town as Tiger battles off a slew of bad guys through the streets and over the roofs; the next takes place in Ireland on a street tram and the final lengthy one is in Havana. Great location shooting and throw in Istanbul too. There are some very slow patches in between in which the film tried to construct a love story and melodrama - what the hell - this is an action film! Still the three set pieces make up for it.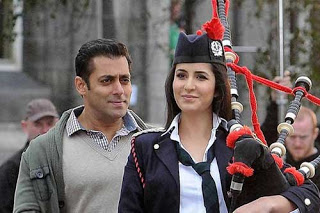 The first musical number doesn't make an appearance till the forty minute mark and even more surprising Salman Khan doesn't take his shirt off till the two hour mark! Action choreography has greatly improved in Bollywood films - exaggerated but at least it isn't as obvious as it used to be in the old days where punches were missing by the length of a football field. And sometimes they are sort of cool as in the first scene when an ashtray is kicked up and the cigarette butts come down in slow motion as to guys face off against one another and you know death is just waiting.

My rating: 7.0


---