Blackmail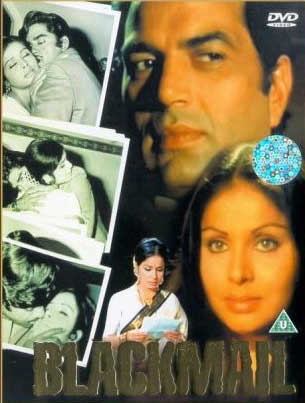 ---
Director: Vijay Anand
Music: Kalyanji-Anandji
Year: 1973
Duration: 131 minutes
Little did I know that India was far ahead of the curve on developing renewable energy. Back in 1973 Kailash (Dharmendra) and his badly bewigged scientist friend Khurana (Madan Puri) invent a process of utilizing the sun's rays to derive enough energy to provide electricity for their entire city! With this invention Kailash proclaims that India will soon equal the United States as one of the most developed countries in the world. When he is not saving the world from future global warming Kailash is having his heart warmed over by Asha (Rakhee), the daughter of a friend of his dead father's. He is a tongue-tied suitor though and is unable to approach her with anything more than a blush. As it turns out she is engaged of sorts to the charming rogue Jeevan (Shatrugan Sinha) who is not only her father's (great veteran actor Iftikhar) choice but also a good friend to Kailash.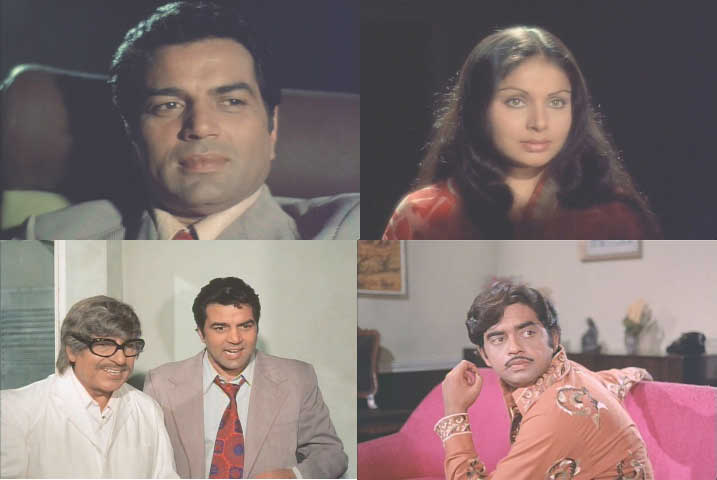 Thus it seems a bit odd when Jeevan begins to do his best to push Kailash and Asha together – is this true friendship or . . . perhaps something more sinister? If you chose the latter, you would be correct as Jeevan embarks on a plot so convoluted and devious that you will need to take notes to understand it. He imports a gang of Italian hoods who cleverly disguise themselves as professional golfers with bad golf fashions and worse swings. With them he plans to steal the formula for the sun ray converter, but first of course he has to get Kailash to court Asha, get Asha to fall for him, get them married and then break them up! What a dastardly villain! With shockingly ruinous photos of him embracing Asha, Jeevan will use anything necessary (blackmail, a buxom nurse and a forest fire) to get what he wants.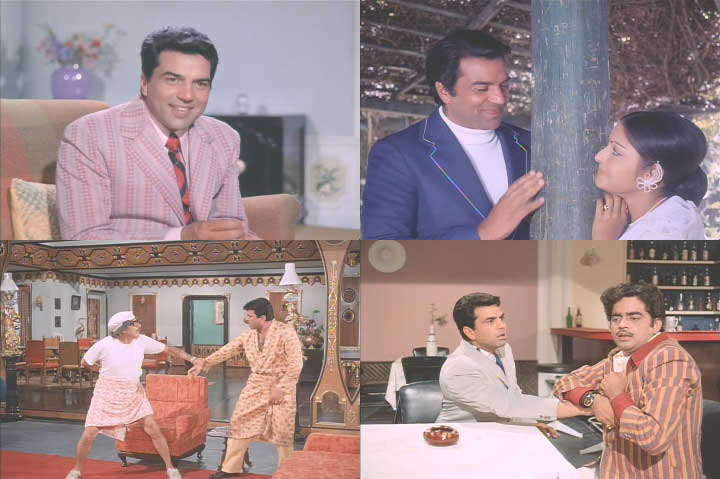 It is perhaps needless to say that much of this is totally silly and rather pointless and not as much fun as it may sound (though the usual bad fashions and esoteric interior designs of those times do add to the pleasure factor). Various kidnappings take place and finally near the end Dharmendra gets to show his fighting chops as his character takes on the entire gang with the able assistance of Asha conking lamps upon various heads. One scene though in particular had more sexual electricity than a dozen Indian films. Kailash and Asha have yet to consummate their marriage due to the skullduggery of Jeevan and at one point they are hiding from his henchmen in a small cramped tool shed and forced by their proximity to touch each other and finally they get down to business with dogs barking around them, men hunting them and a forest fire surrounding them! Let's just say they had put it off for a bit too long.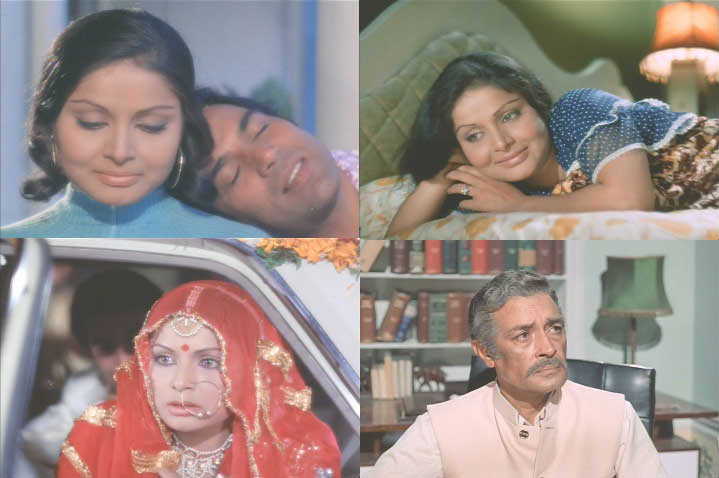 The film is well-served by a very nice score with two songs in particular as standouts - Doob Jaata Hoon which shows up on loads of classic CD compilations and is picturized by Sinha rolling around on the ground a lot and Rakhee skipping through the trees and then later in the film Kailash expresses his love for Asha in the lovely ballad Pal Pal Dil through a set of love letters – "Every moment of my life you are close to my heart".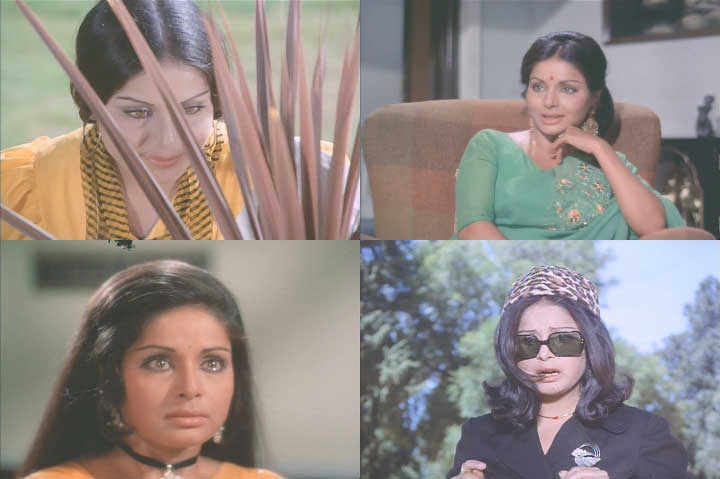 The main positive for me though was that I came across two actors who are very well-known in the industry but I had never crossed their tracks before. Shatrugan Sinha played some of the slickest villains in Bollywood – not the usual eye bugging maniacs but one who oozed with charm and gab as he picked your back pocket. Later he became one of the early members of the Bharatiya Janata Party – the Hindi nationalist party – and served in the cabinet (and likely as a politician still picked a few pockets!). He is still a big personality in Bollywood with appearances at award shows and a magazine column. Rakhee simply had one of the loveliest faces in Bollywood during the 1970's – full lips, arched eyebrows and astonishing eyes that are almost surreal – though admittedly her full figure would not stand a chance in today's film industry. She hailed from Bengal and began in the Bengali film industry before moving to Mumbai and becoming a star in the 1971 film Sharmilee. Other notable films were Trishul, Lawaaris and Kabhie Kabhie. She often co-starred with Amitabh Bachchan and had the interesting experience of having played his lover in early films and his mother in later ones. She also married famed lyricist Gulzar and worked till 2003. Her daughter is Meghna Gulzar, one of the very few female directors in Bollywood (Filhaal, Just Married, Dus Kahaniyaan).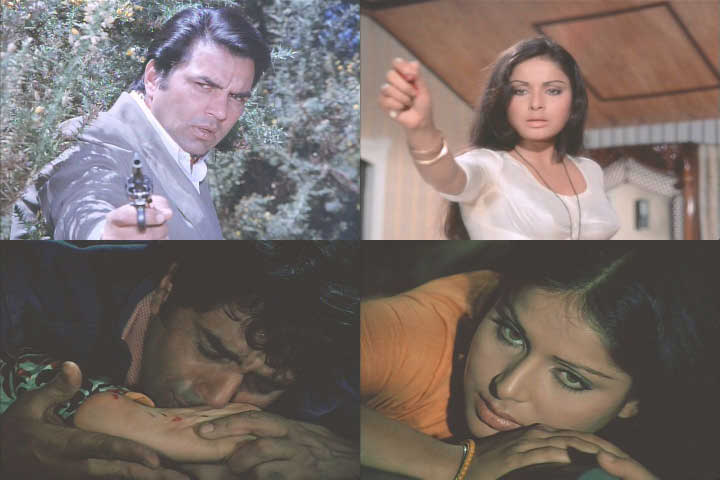 Btw – it should be mentioned that sadly the formula was lost in the making of this film and solar energy was put on the backburner for a generation.
My rating for this film: 7.0

---