Still Life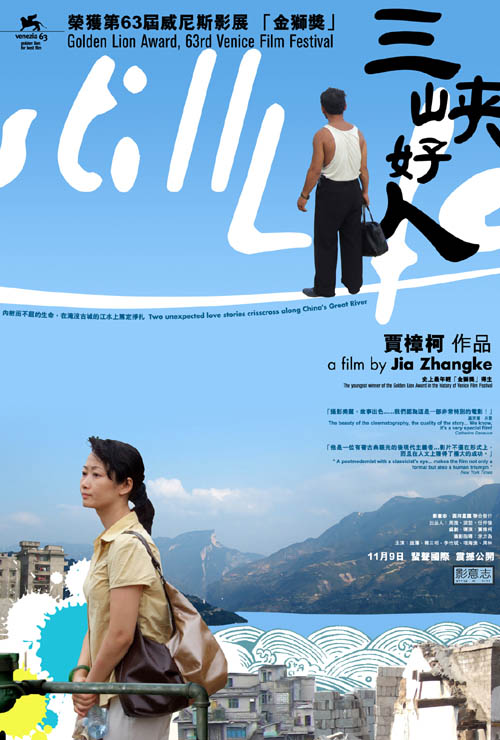 ---
Director: Jia Zhangke
Year: 2006
Rating: 9.0
Country: China

---
This was my first belated exploration of the works of director Jia Zhangke and after seeing this I feel rather foolish in having avoided his earlier films – "Platform" (2000), "Unknown Pleasures" (2002) and "The World" (2004). I am not really sure why I did so other than a mild prejudice against slow, static and socially relevant films which I assume these to be. Not that "Still Life" doesn't fall squarely into this characterization. But rather than finding myself impatient with its skeletal plotting and thinly sketched characters I found it to be a powerful, fascinating and soulful look at the tumultuous social changes taking place in China as it rushes towards a free market economy – and the human cost of those left behind. In near documentary style, Jia captures a society that is becoming totally uprooted and mobile, where all the tenuous bonds of family and community are on the verge of disintegration. Shot on HD, the picture is astonishingly clean and clear and there is little artificial separation between film and audience – it is as if looking out your window and seeing this human and national drama take place.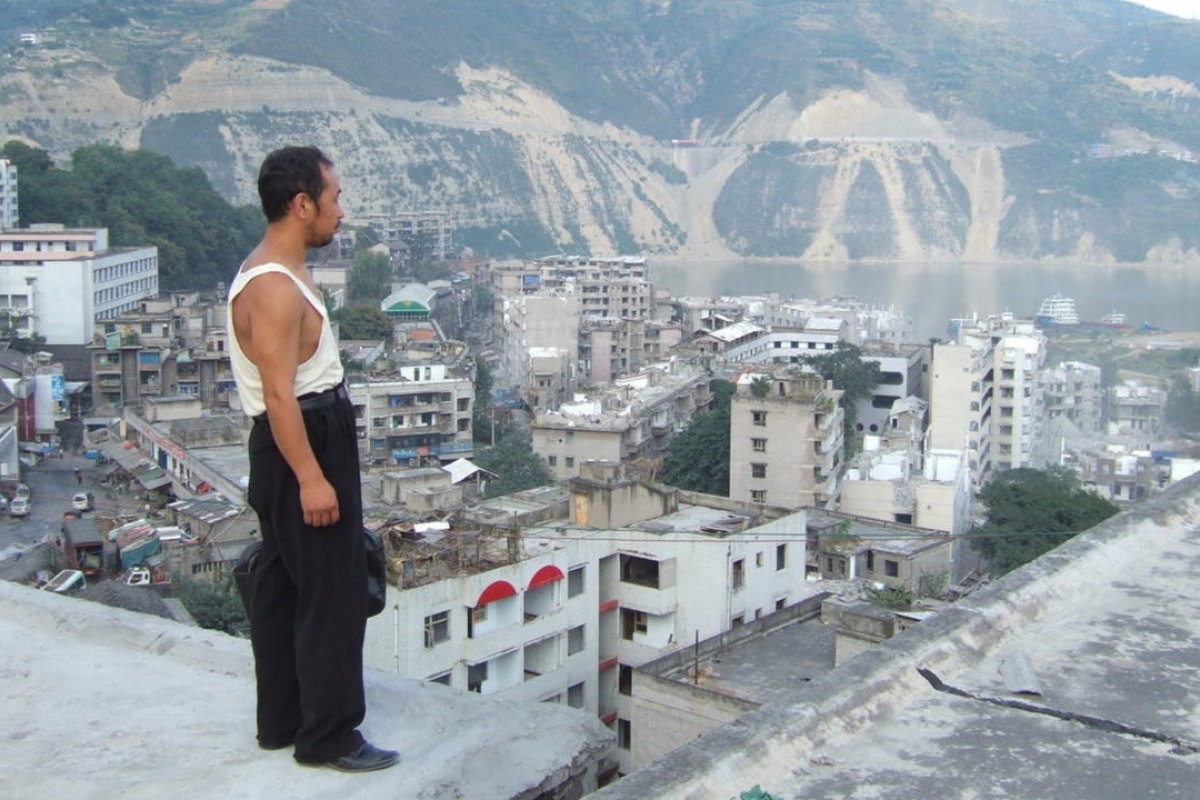 Back in 1993 China embarked on a massive hydroelectric project on the Yangtze River in the Three Gorges area that would over time displace nearly 1.5 million people and cover up long standing communities in water. The price of progress say the authorities – a colossal human tragedy say its critics. Into this chaotic milieu comes Han Sanming looking for his wife and daughter who left him sixteen years previously. He is a coalminer from Shanxi (where the director grew up) and after all these years he has a yearning to see his daughter, but the address he has is now under water and he stubbornly attempts to track them down. To pay his way, he takes on the hard work of breaking down the buildings before the water comes and makes acquaintances with others who have either come from elsewhere to find work or those who are being forced out – one of them being an amusing Chow Yun Fat "A Better Tomorrow" imitator – but there seems little chance of a better tomorrow for these people. With the stunning landscapes of the Three Gorges as a backdrop and peculiar moments of fancy (a spaceship taking off or people dancing on a bridge), the film never feels heavy handed – rather it is a snapshot of history on the move and one that still has a long ways to go.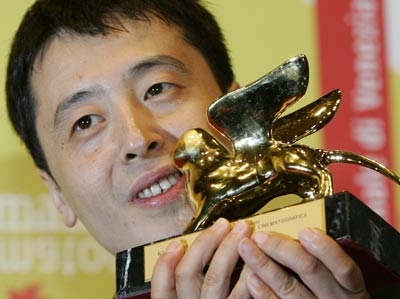 This film won the top prize at the Venice Film Festival. Jia also made a documentary called "Dong" about the Three Gorges Dam and from what I read some of it leaks into the film with similar dialogue and an inn keeper who plays himself in the film. The town of Fengjie where the film was shot is now under water.