The Wildcat was the third from the last film that Ernst Lubitsch was to direct in Germany. By this time a few of his films had exhibited in the USA and been hits. These were his epic films though like Anne Boleyn, Sumurun, Madame DuBarry and Carmen - so in America he was being called the Griffith of Europe as most people were completely unaware of his droll delicious comedies. Lubitsch was also looking around him in Germany and didn't like the political instability, the rise of extreme groups and the increasing anti-Semitism that was getting more and more violent. He followed this film with The Loves of the Pharaohs (another large scale film that I watched a few months back) and finally The Flame in 1923 which has been lost - this was the same year in which a mob of over 30,000 people rioted in Berlin and attacked Jewish establishments.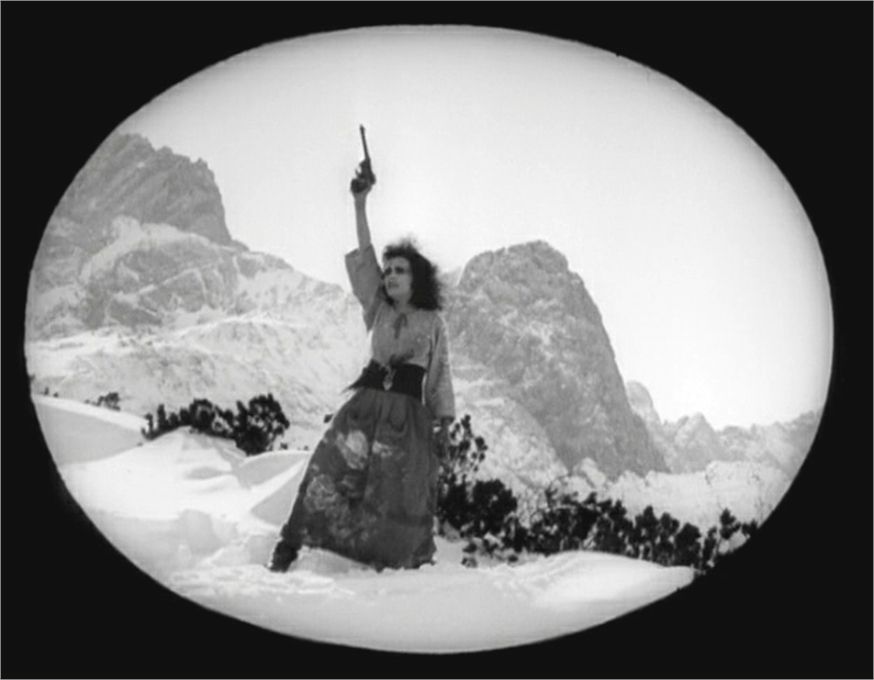 So when Mary Pickford asked him to come direct her in Rosalita for her own production company, Lubitsch did not hesitate. He never came back to direct again. He was the first of many European Jews and dissident film people to make this journey to Hollywood. Lubitsch was later to form a group that helped finance many of these people to leave and helped find them jobs in America. It was an incredible transfer of talent that began to change how films were made in America - giving them more polish, more sophistication.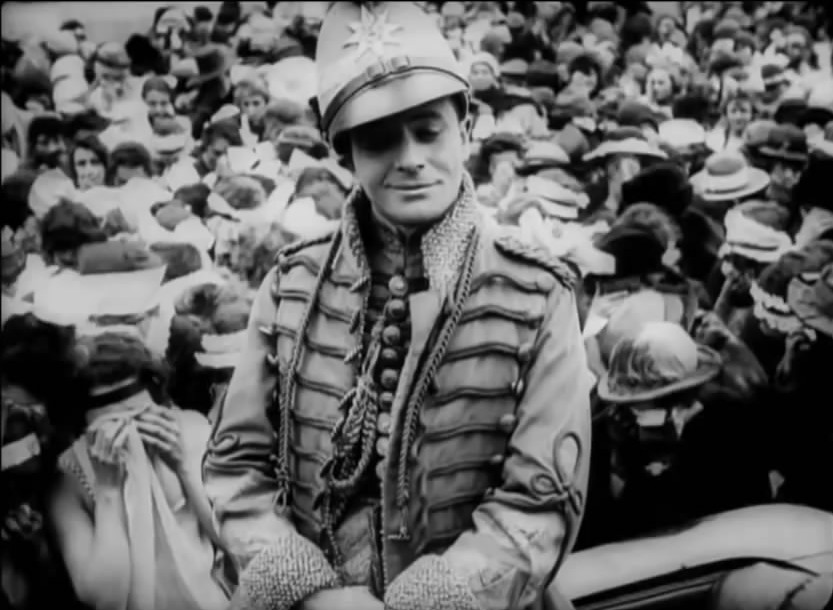 I have always been a fan of Lubitsch's talkies in Hollywood - he directed a series of classic films that are well loved - Heaven Can Wait, Shop Around the Corner, Trouble in Paradise, To Be or Not To Be, Ninotchka and Design for Living - as well as some of Hollywood's earliest musicals with Jeanette MacDonald - The Love Parade, Monte Carlo, One Hour with You and The Merry Widow. In some of his silent films Lubitsch shows his love for musicals with extended and complicated dance sequences with droves of people. I think that once sound came he just loved being able to use dialogue, music and singing in his films.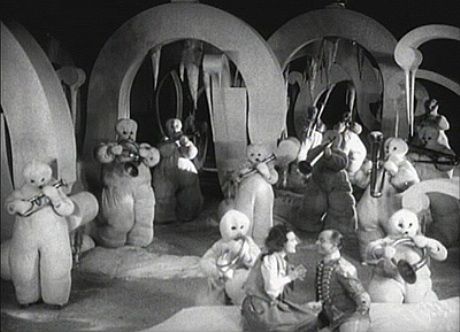 Most people like myself were totally unaware of his silent films though - both in Germany and then in Hollywood for six years until he made Love Parade in 1929. Most of them for years were thought lost (and many still are) or were in terrible condition, but slowly a number of them have been restored and are available - though a few strangely have not been released on DVD such as So This is Paris (which is suppose to have a wonderful Charleston dance number) and Eternal Love with John Barrymore. Lubitsch directed about 40 silent films in Germany and about ten in Hollywood. It is great to finally visit some of his German films and I hope to check out some of the American silent films as well at some point.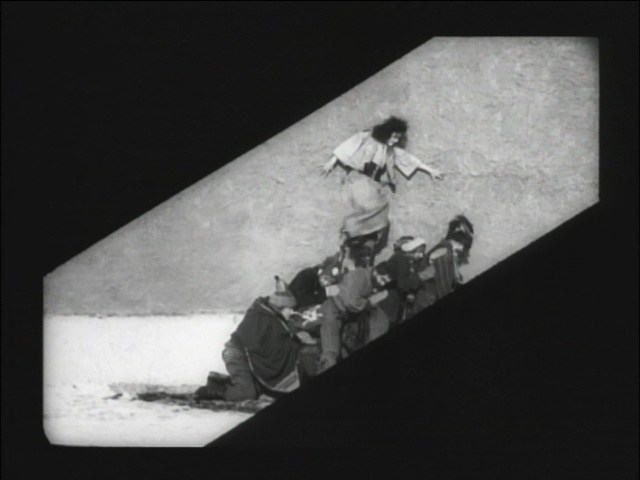 The Wildcat is another comedy fantastique that is very farcical, operatic in movement and plot, set in a make believe country (something Lubitsch was to do often) and decorated with sets and furniture that owe more to an ornate ice cream dreamscape creation by children than to architecture. To enhance and exaggerate this fantasy aspect Lubitsch constantly changes the shape of the aperture the audience is looking through from circles to hexagons, to a sliver of the screen, to looking through jagged teeth or a mouth formed for a kiss. At 80 minutes it feels a bit stuffed with scenes that seem to be done just to tickle Lubitsch's fancy without adding much to the story. Such as a marriage among the brigands in which they pour snow on top of the couple's heads and handcuff them together. The comedy feels a little labored at times.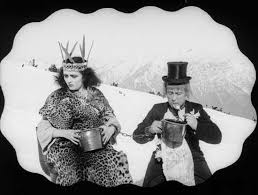 It is set in a military fortress on the border of this country with Victor Jansen adorned with a giant moustache as the Commander. He receives a letter that Lieutenant Alexis will be joining him soon - and the camera shifts back to the barracks that Alexis is leaving where hundreds of women come out to cry and say farewell and a flurry of children bid their father adieu. On the way Alexis is held up by a band of brigands led by the chief's daughter - who whips men's buttocks when they annoy her - who immediately falls in love with Alexis and steals his pants as a memento and lets him go.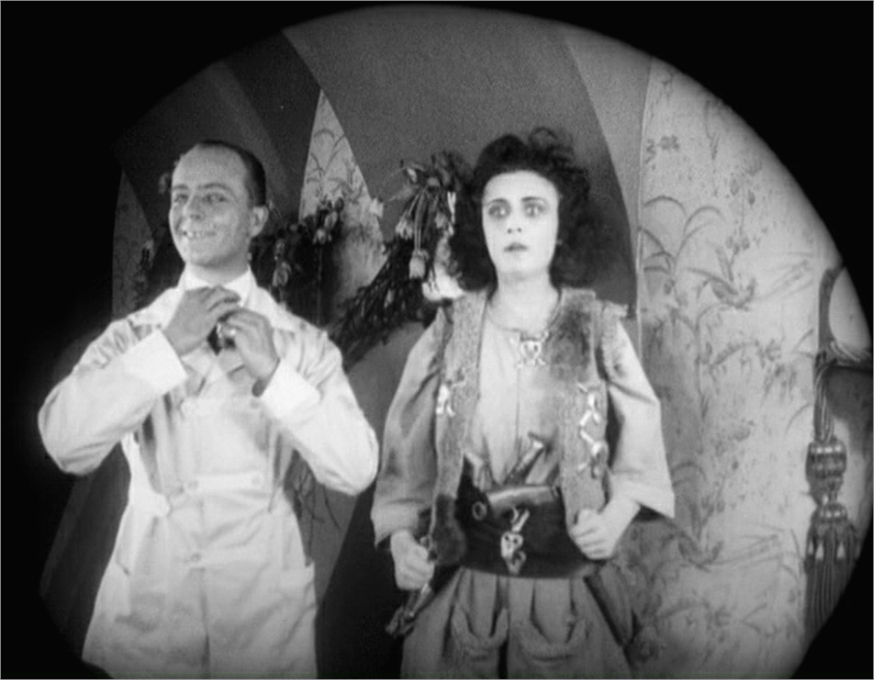 The film becomes this rather silly love story between this formal military man and a savage woman living in caves with her band. I know taste changes but it all feels a little incomprehensible because the actor who plays the Lieutenant is Paul Heidemann who is as average as a bottle of milk. His hair is receding like our rain forest, buck toothed with a large gap and a nose more appropriate on a basset hound. He is also very wimpy and effeminate. While the Wildcat is played by Pola Negri, a legendary actress known for her tragedies, her fiery passion and sexual liaisons. She was to leave for Hollywood in the same year Lubitsch did. A highly unlikely couple. Comedy from this film does not seem to be her forte and Lubitsch would have done much better with the manic Ossi Oswalda who he used for many of his comedies. If I look at the Lubitsch German films that I have seen one theme becomes clear - strong women and weak simpering men. The women drive the narrative while the men just try and hang on - a trait that was to continue in many of his Hollywood films.