Angel-A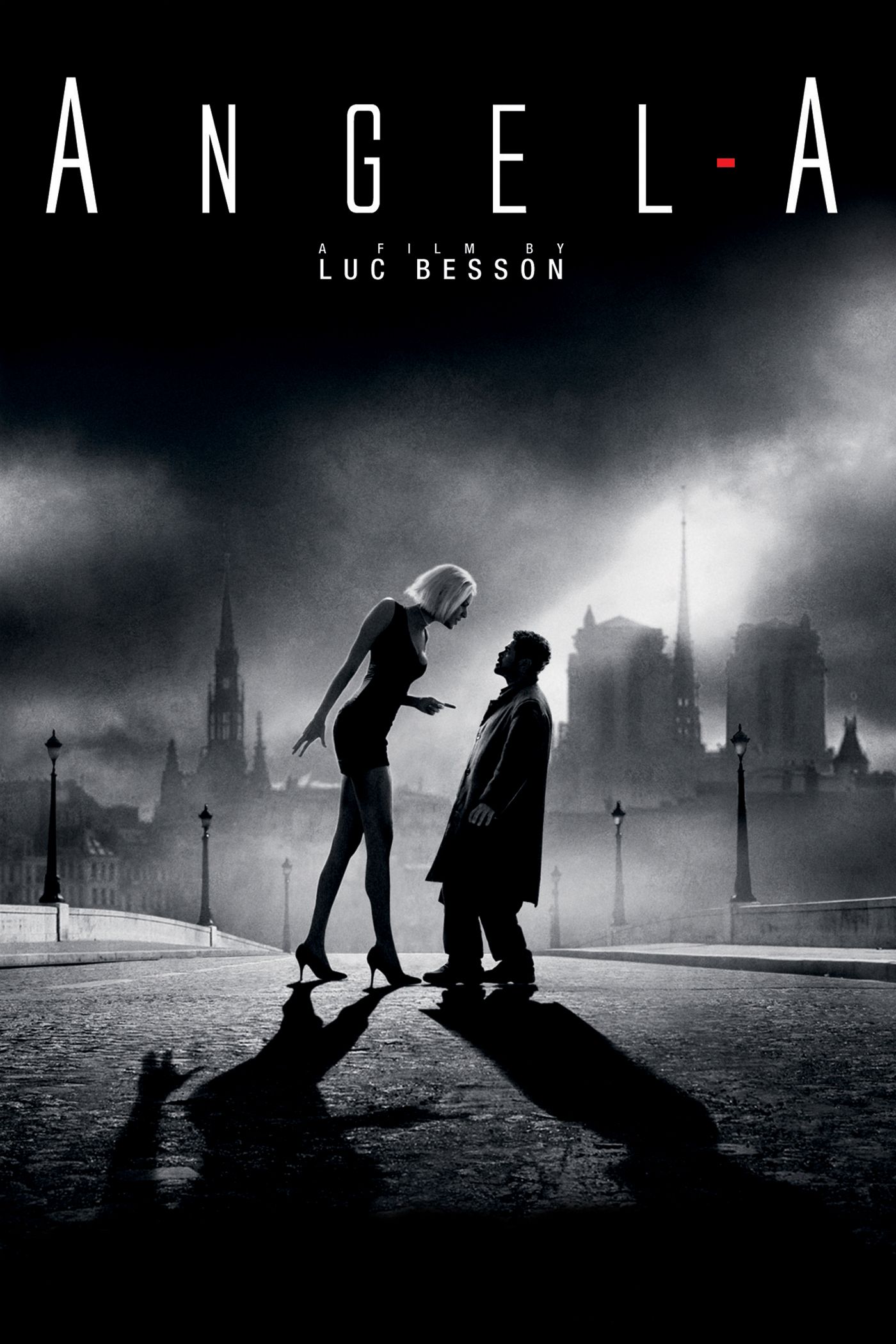 ---
Director: Luc Besson

Year: 2005
Rating: 7.5
---
This isn't the sort of film that I have come to expect from director Luc Besson. The films of his that I have seen - quite a few of them - tend to be action oriented or special effects heavy. Films like La Femme Nikita, Leon, the amazing The Fifth Element and even more recent films such as Lucy, Valerian and Anna - often with a female taking up the action role. Angel-A could not be more different. It is a gentle, sweet, quietly funny, life affirming ode to redemption, love and Paris. An oasis among his other frenetic work. Shot in shimmering gorgeous black and white from Besson's often used cinematographer, Thierry Arbogast. He gives Paris a make-over with no special effects but just by capturing its still quiet charm and magnificence. He manages to sweep away the clutter from Paris with our two main characters walking around a near deserted city even with little activity in the far background shots. It is like the city is theirs. Almost.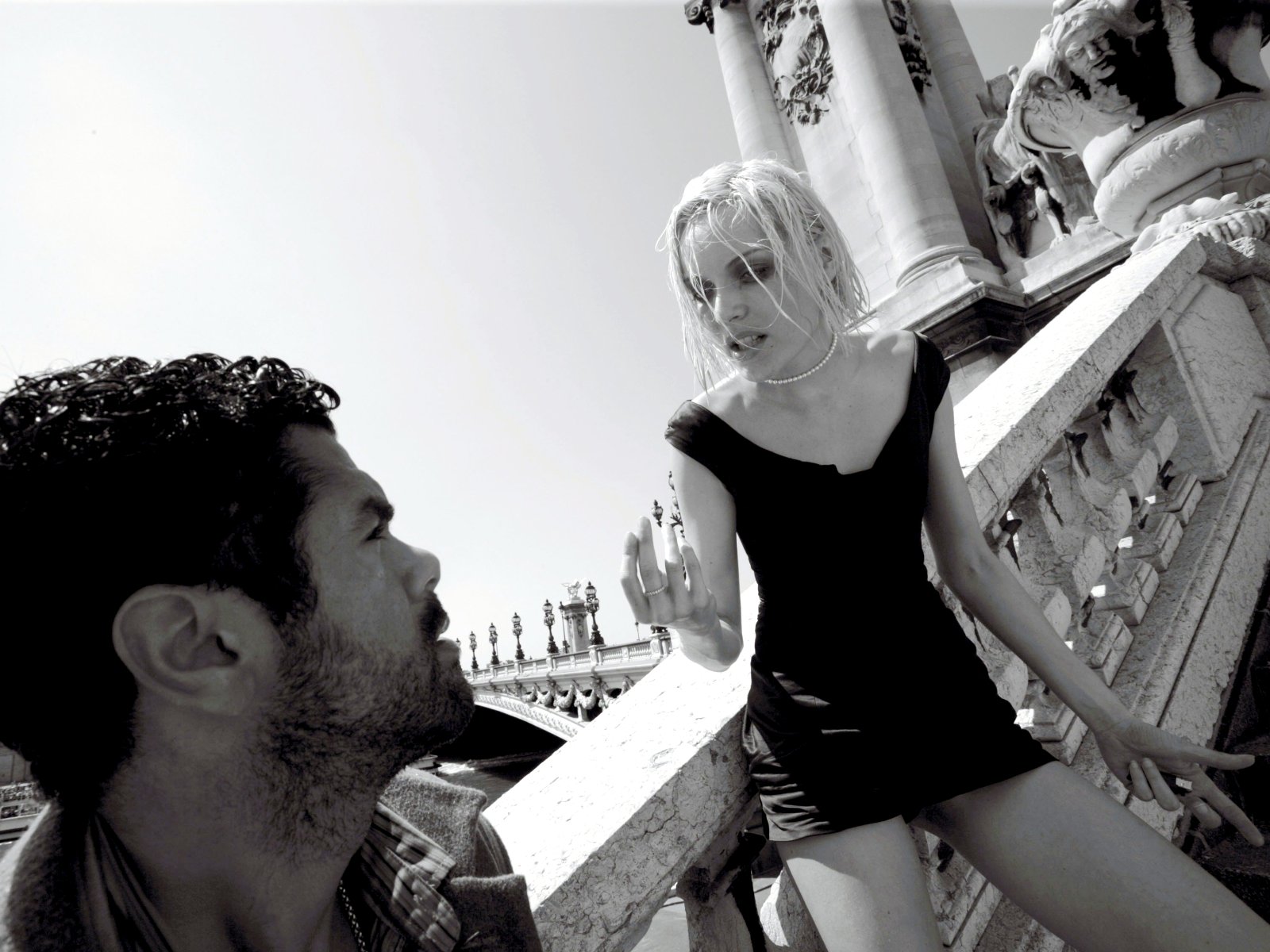 This seems like an updated version of What a Wonderful Life (and one would have to assume that this was Besson's intention) except in this case the angel is a tall, long legged-blond with a spectacular facial bone structure and a very short black skirt. And the Jimmy Stewart character is a short ineffective, incompetent hustler who never gets anything right and is now in deep debt to a number of loan sharks who all want their money back before midnight or they will kill him. The loser is Andre (Jamel Debbouze), an American citizen by way of Algeria, who has run out of luck and angles in the city of Angels. He tries a few ploys to get the money or buy himself time but nothing works - so he decides to kill himself by jumping from a bridge into the river. As he is about to do this he sees out of the side of his eye a woman (Rie Rasmussen) who is about to do the same. He attempts to convince her not to but when she jumps, so does he in order to save her. It is his salvation. His test.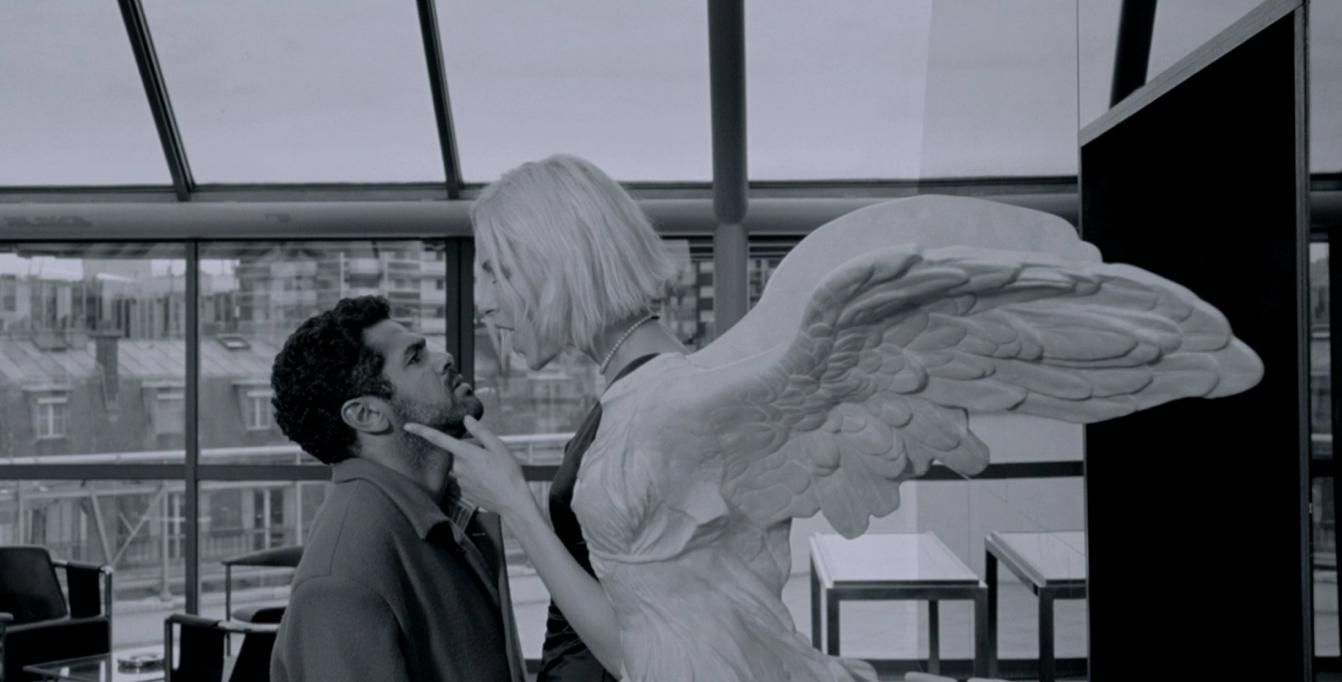 She is his angel assigned to help him - though it is a good while before he realizes this. She has come to save him. To bring out the goodness that is within him. Save his life and his soul. She becomes his therapist, his protector and his friend as they walk along the streets or eat in cafes (eating and smoking is something she doesn't get to do up there). They just talk - sometimes in circles but circles that slowly bring them closer together. I really enjoyed this - 90% a two character play with the loan sharks intruding at times - or maybe I should say three characters because Paris is always there. So not exactly What a Wonderful Life - at one point she invites him to have sex with her - Clarence would never have done that - but you can see the similarities.