Director: Steno

Year: 1962
Rating: 4.0
---
After watching a documentary of Brazilian music the other day, it put me in the mood for a little more from that country and I turned to this Italian film. I figured that Italians and Brazilians in Rio during Carnival had to be sexy and fun especially with Sylva Koscina in it. She was one of those lovely Italian sex bombs who were imported for American films in the 1960s along with Gina Lollobrigida Sophia Loren, Virna Lisi and Claudia Cardinale. And throw in French actress Mylène Demongeot who was also considered a beauty. What could go wrong? Well, pretty much everything. This is as harmless as a bunny in a little girl's arms on Easter. There is no sizzle to speak of. It could be Love, Italian Style. Duller than a drive across Kansas in summer.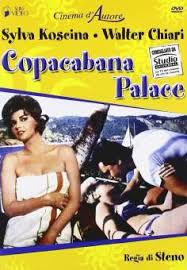 It jumps back and forth between three different narratives that never intersect but play out equally bland. In one, three air hostesses come to Rio to party for the weekend trying to find men to have fun with. They initially hook up with Antonio Carlos Jobim, João Gilberto and Luiz Bonfá playing themselves (three of the most famous Brazilian composers) but they turn out to be married with no licentious intentions. And they don't even play any music! In the second story, a Princess and her hoped for lover come to Rio while the Prince follows her hoping to get evidence that she is fooling around so that he can divorce her. But poor Mylène can't get laid to save her life - turns out that both the Prince and lover boy are gay and end up with each other! And finally three sad sack crooks are there to rob the safety deposit boxes in the Copacabana Hotel (still there).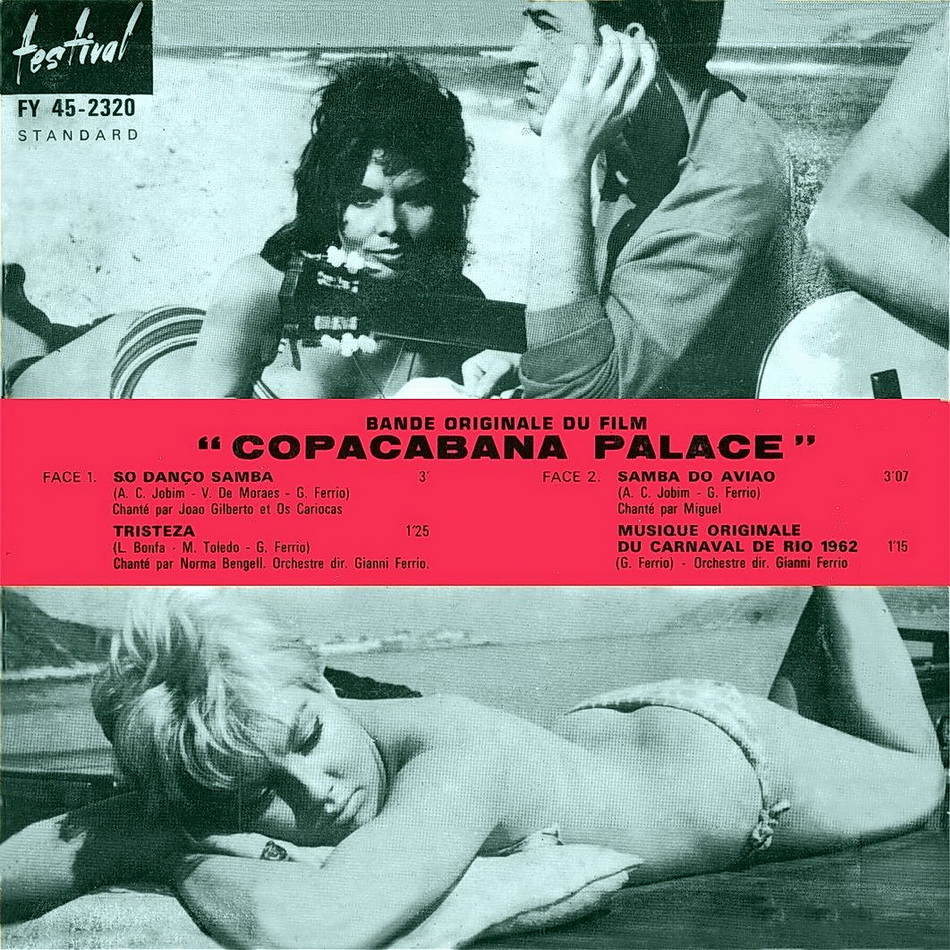 You would think that there were possibilities to squeeze out some comedy or sex in those situations but it falls as flat as an under cooked soufflé. The director Steno has a ton of directing and writing comedy credits to his name so I expect some of them must be better than this snoreorama. With six writers credited, it may have been a case of too many cooks spoiling the broth. To give it some credit it is very picturesque with great scenery of Rio and of the Carnival but that is about all.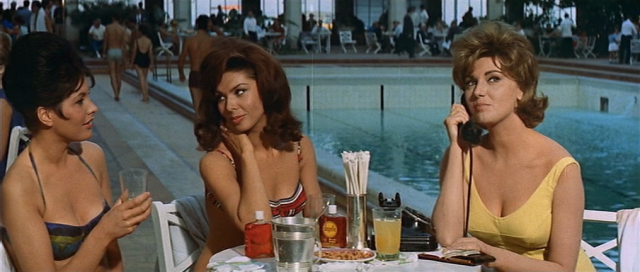 Moro No Brasil (2002) - 6.0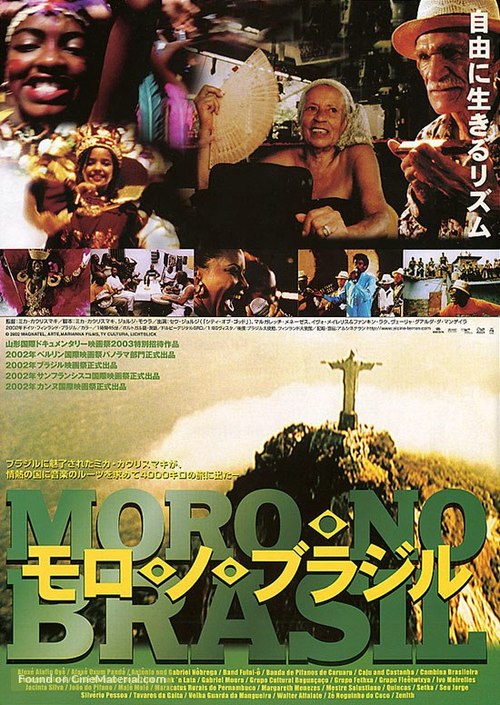 Back in the early 1990's I went through a Brazilian phase - followed their football team in the World Cup, visited the country, learned enough Portuguese to get around, went there on work and became a big fan of their music. And of Rio. When I worked a few times in Sao Paulo our whole group would catch a plane to Rio about 7pm Friday night and come back 6am Monday morning. When you aren't being robbed - I was a few times - Rio is one of the great cities in the world. I would go to clubs to listen to the music. I think it was coming across an album of Margareth Menezes from Bahia titled Elegibo that sent me down the road of Brazilian music and over time I became a fan of other well-known artists - Elis Regina, Milton Nascimento, Maria Bethania, Gilberto Gil, Gal Costa - had a crush on Marisa Monte and others. Eventually, like most things in life it wore off, I have not been to Brazil in over 20 years and rarely listen to the music. The Sounds of Brazil are wonderful - the driving percussion, the dance rhythms, the vocals. It isn't all Samba but there are many different styles - Forró sung up country, Maracatu, Candomble, Embolada and more than I can say - a melding of music from Africa, Indian and Europe - sometimes intertwined with religion.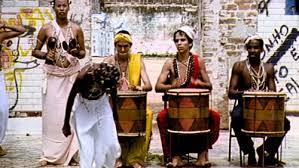 In this documentary Finnish director Mika Kaurismäki fell in love with the music as well and he travels all around the country from small villages, towns to the favelas of Rio. Outside of Rio, the musicians he documents are very local - men and women who wear their years on their weary faces - I don't think any of these people are famous - but instead almost spirits keeping their style of music alive against the music of the cities that dominate the radio. In his travels poverty is in your face - everywhere from the ramshackle concrete homes to the clothes they wear - and music seems to be the thing that they hold on to. He shows tiny children banging away on drums and dancing with total abandon and smiles a mile wide. You get the feeling they come out of the womb tapping their hands to a beat of the mother's heart.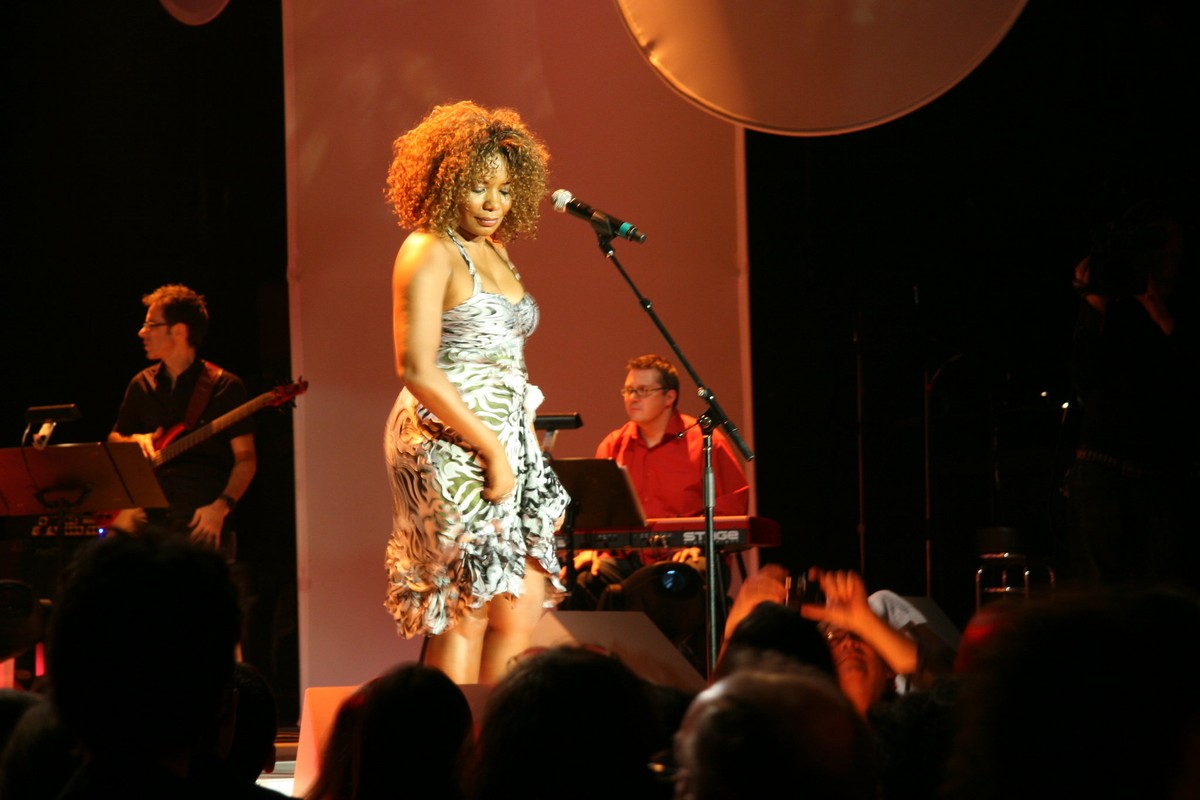 This was sort of cool because he showed Brazil as well as the music - but I admit I was hoping to hear more about the history of the music and the stars who made it famous. No mention of them at all - the only performance from anyone I knew was none other than Margareth Menezes! I did notice that the director made another documentary three years later titled The Sound of Rio: Brasileirinho that perhaps goes into this more. Anyways, it was a nice reminder of what I have been away from for a long time. 100 minutes.