The Lone Wolf Series
---
The Lone Wolf Returns (1935) – 5.0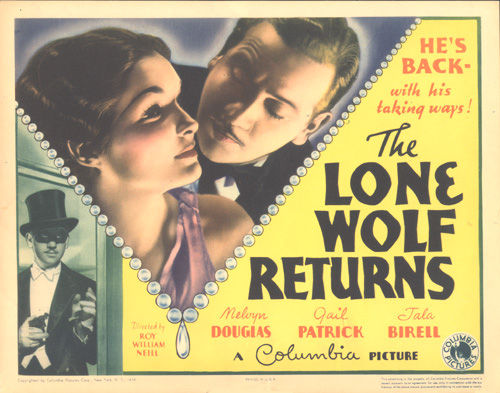 The character of the Lone Wolf was first presented in a series of 8 novels written by Louis Joseph Vance between 1914 to 1934. Almost immediately, movies were produced based on the character - that of a jewel thief turned detective named Michael Lanyard - with the first in 1917 and some eight others being made before this one. The Lone Wolf Returns is the first in a series of fifteen made by Columbia Pictures between 1935 and 1949. Strictly B films but if there were fifteen of them I would have to guess they were fairly popular. Melvyn Douglas who plays the lead role here was only in this one - most of them had Warren William as Lanyard. William is one of my favorite leading men of B films also doing Perry Mason and Arsene Lupin. It seems likely that The Lone Wolf is the inspiration for The Saint who first appeared in book form in 1928.



In this film Lanyard is out to steal jewels but the love of a good woman (Gail Patrick - who later produced the Perry Mason TV show and must have made a bundle) - forces him to give up his thieving ways and turn the tables on a gang of jewel thieves - led by the durable Douglass Dumbrille who had a good living playing snide villains. I expect that the later films throw Patrick's character overboard to make The Lone Wolf . . . well lone. This is ok at best and admittedly not helped by the quality of the video - pretty standard stuff though his being in cahoots with his butler adds a dash of pleasure. Hopefully, the next ones will improve.

---
The Lone Wolf in Paris (1938) – 5.0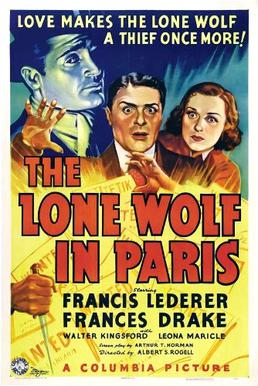 This is the second in the Columbia series of the Lone Wolf films. The first one starred Melvyn Douglas, but in this second one Francis Lederer took over the role for only this one film. It then shifted over to Warren William for the next 9 in the series. I have to say there isn't much to recommend this film for but I should add that this isn't helped much by the actual quality of the Dvd's. As far as I can tell The Lone Wolf series is only available on the gray market and at least the first two were pretty murky and the sound was really muffled and low on this one. On a remastered copy I might have to add a point or two to the rating. But then maybe not.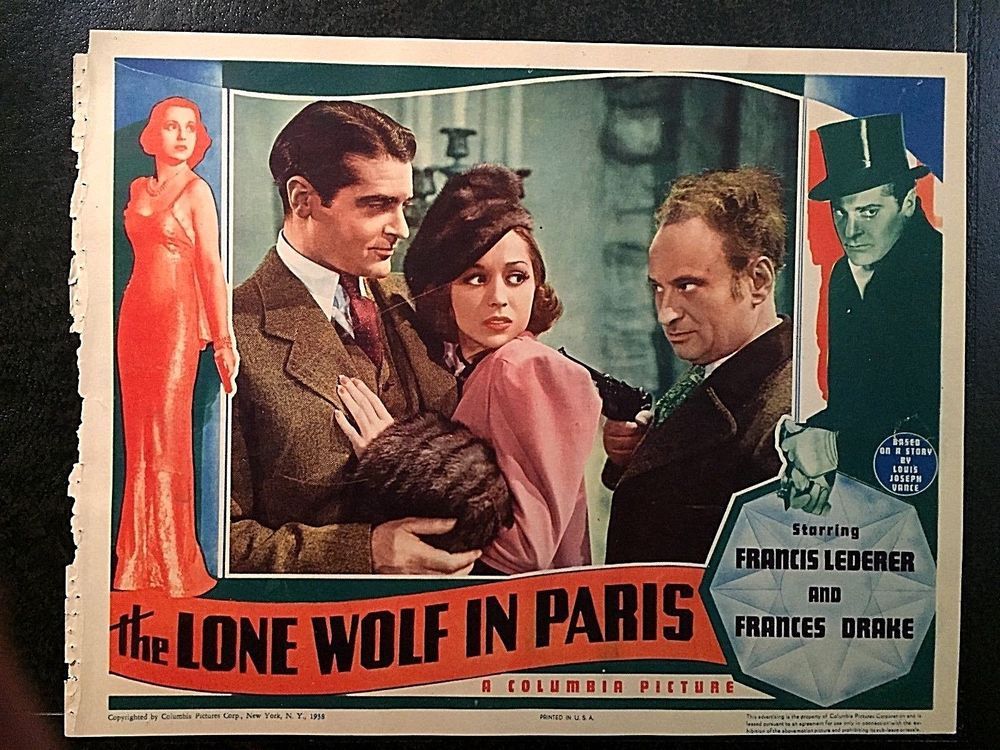 In the first film The Lone Wolf aka Michael Lanyard reformed his jewel thieving ways for the love of a woman and decides to go straight. In this second film - the woman is not even a memory - but he is still playing it straight much to the chagrin of his butler. He comes across a woman who needs his help in stealing back some jewels in a palace intrigue. And of course he does.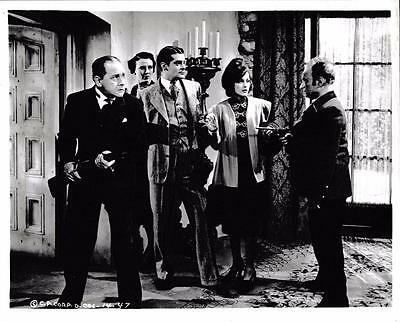 In an odd coincidence, this is the second time I have come across Lederer this week - the other film being Confessions of a Nazi Spy in which he plays a German-American with a willingness to work for the Fatherland. So I looked him up and saw what an interesting life he had. Born in Prague in 1899, he moved to Germany in the 1920's to work in their very active film industry. He became one of their leading actors - his most famous film probably being Pandora's Box with Louise Brooks. This led to stage roles all around the world and his coming to Broadway in the early 1930's. Looking back at what was going on in Europe, he wisely decided to stay in America and Thalberg from MGM apparently intended on making him a huge star - but the Boy Wonder died of a heart attack and Lederer never became a star in Hollywood. But he did appear in many films and TV shows over the next 40 years. But don't feel to sorry for him because he invested in real estate in Los Angeles and became very wealthy. He also lived for 100 years which isn't bad.

---
The Lone Wolf Spy Hunt (1939) – 7.0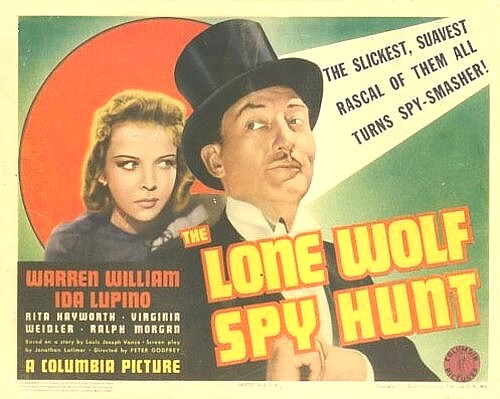 The Lone Wolf film series consisted of 15 films that ran from 1935 to 1949 produced by Columbia in which five different actors played the main character Michael Lanyard. These were generally about an hour in length and produced by the B film Unit. They were based on a character created by Louis Joseph Vance who write 8 Lone Wolf books between 1914 and the final one published after his death in 1934. There had been earlier Lone Wolf films – a few during the silent era and then two made in the early 30's that were talkies. But in 1935 Columbia re-started the series. For the most part both the books and films are long forgotten but they are still available – the DVDs on the gray market in a package of all 15 films and the books as well – some of them for free on Kindle. After the film series came to an end it became a radio show for a while and then in 1954 a TV series for 39 episodes starring Louis Hayward. Lastly, in 2002 The Lone Wolf once again surfaced in comic book form, but as a female! Just don't get this Lone Wolf mixed up with Lone Wolf and Cub, a great but very violent Japanese samurai film, TV and manga series.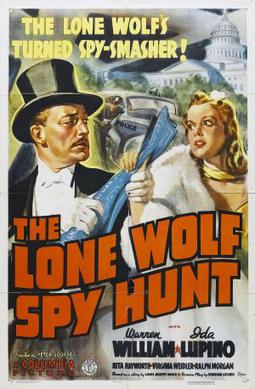 In the third film of the Lone Wolf series, they finally get it right by turning to B film star Warren William who brings his John Barrymore looks and style to the proceedings with a sense of humor and wit that was lacking in the two previous films. If you are new to the series, the first two films established the backstory – Lanyard was a legendary jewel thief that the police could never nail – but the love of a woman makes him reconsider his employment and he turns to the good side of the law. This woman of course is gone by the second film where he helps a lady in distress and her country.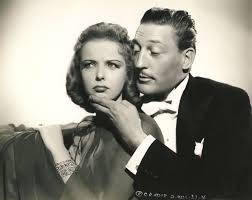 Now in the third film he suddenly has an 8-year-old daughter with not much of an explanation. Kind of odd to saddle him with a daughter and a spunky girlfriend who keeps intruding into his affairs in a humorous cute way. The daughter though actually originates with the books in which the Lone Wolf takes on an orphan – he was one as well – after his wife and son are killed in the second book. Both the girlfriend and daughter are gone by the fourth film never to reappear. It reminds me in a small way of the story around the second film in the Thin Man series where the script writers decided to stray from Hammett's write-up and get Nora pregnant. They did so because they were hoping to bring the series to an end since they found the whole concept so annoying. But they were punished by being assigned to the next Thin Man film and now had to include the irritating child. The Lone Wolf solution was better – just forget the kid.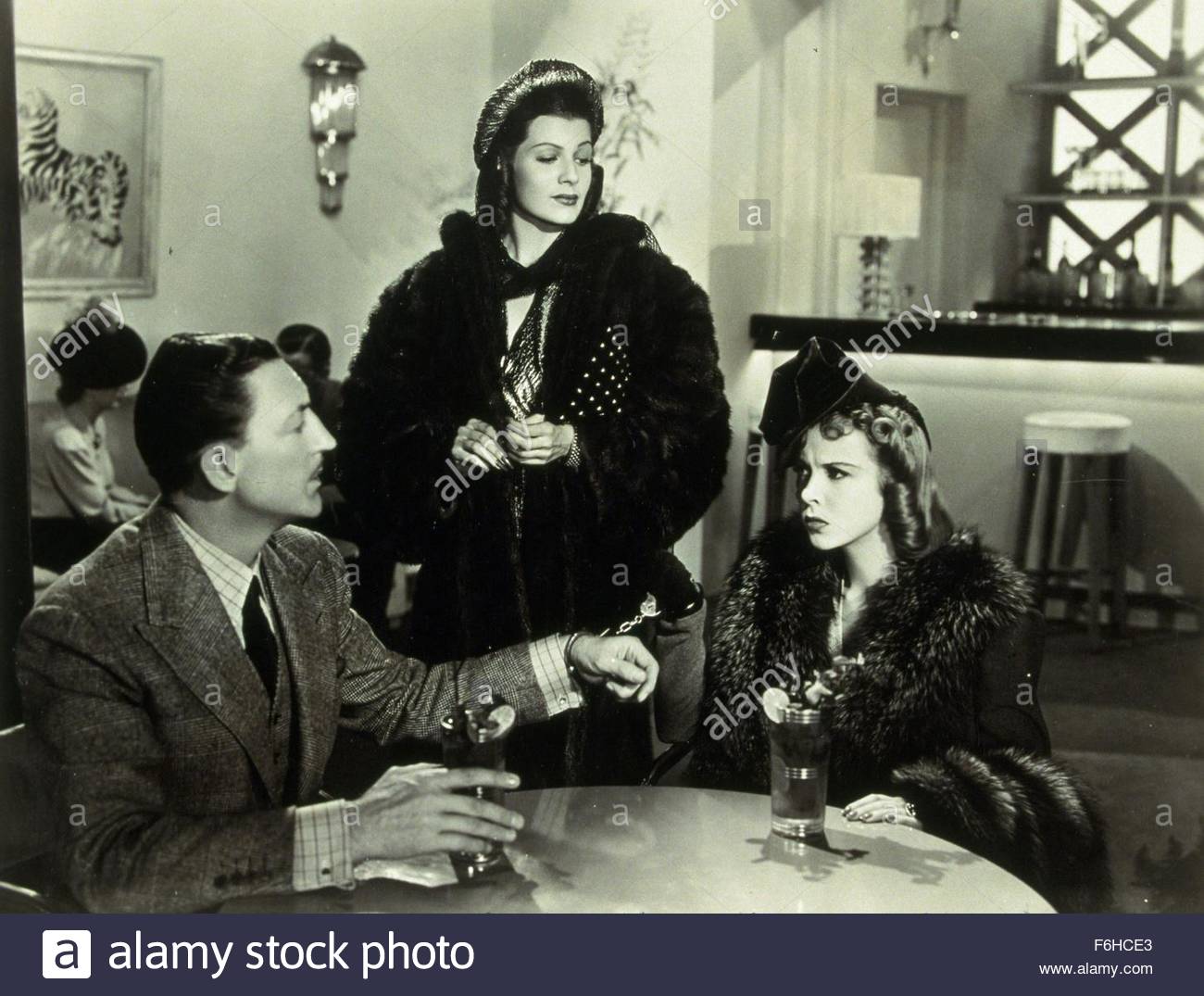 Now where this film becomes more than just an enjoyable B film is in the casting. The two female co-stars were both basically unknown at the time but both were on the verge of discovery. The girlfriend is played by a playful Ida Lupino just before she was to crack the world of noir and hard luck dames. Though born in England, Lupino felt as American as a crooked Florida land scheme and she fit right into the edgy film world of sorrow, lust and deceit that she either appeared in or later directed with a jaundiced eye. She could be incredibly alluring as the tempting wife in They Drive By Night (1940) or painfully vulnerable as Bogart's girlfriend in High Sierra (1941). Later on, as a director she made tough gnarly films like On Dangerous Ground, The Hitch-Hiker and the Bigamist. She was one of the real pioneer's as a female director with her own vision.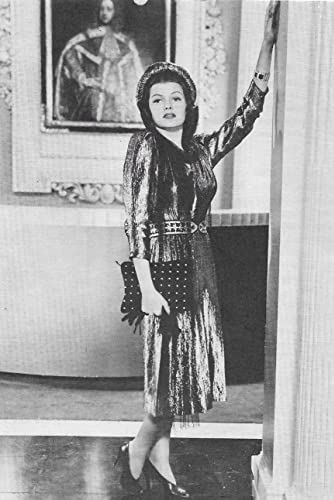 The other female co-star who plays the charming moll of a foreign spy was to become even more legendary within a few short years. Born in New York City, her father was a professional dancer who had a stage act with his sister. But the sister moved back to Spain, the family moved to California to open a dance studio but during the depression the father had to start up the act again. So, he thought about his 13-year old teenage daughter. Black curly hair that encroached so far down her forehead that you wanted to mow it, a bit plump but filling out nicely and incredibly shy but when she danced she was magic. Because of her age, they could not find work in the USA so he took her to work in Mexico where he would lock her in the dressing room between acts so that the lecherous older men could not mess with her. But she was eventually spotted by someone at Fox who signed her to a contract. She appeared in a few low-budget films – one in which I saw her and didn't recognize her was Charlie Chan in Egypt – before Fox let her go. By then though the baby fat was gone and her figure was looking just fine.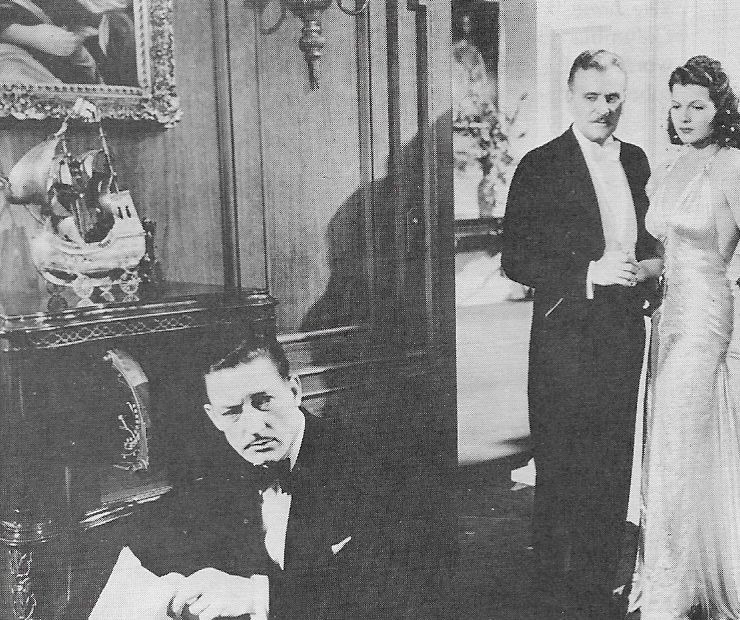 Then along came Edward Judson, a middle-aged going to pot gentleman who wanted to get into Hollywood and thought this young girl might be his ticket. He began the metamorphosis - diction lessons. Electrolysis, acting lessons, lightening of the hair, style changes – a basic remake – and he also married her – he at 40; she was 18. And he gave her a new name – from the too Latin sounding Rita Cansino to Rita Hayworth. Columbia signed her and she churned out some more B films – The Lone Wolf Spy Hunt being one of them. The difference between Rita in the Charlie Chan film and this one is remarkable – not just her looks but the smooth sexy confidence she exudes. Warner Brothers were making a film with Jimmy Cagney called Strawberry Blonde (nice period film) in which the actress Ann Sheridan walked out of and they needed a replacement – so they asked the director Raoul Walsh who he wanted – "The most beautiful girl in pictures, Rita Hayworth". They colored her hair red and she was on her way to fame and fortune and lots of heartbreak and finally Alzheimer's many years later. She once famously said "They go to sleep with Rita Hayworth and wake up with Margarita Carmen Cansino".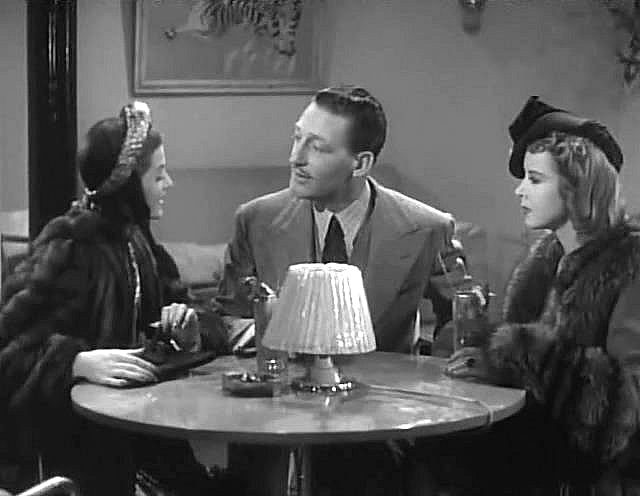 The film is slight at best but charming in its way – a series of secret papers being stolen and re-stolen and then stolen again. The war is heating up in Europe and it is not too difficult to figure out who the spies are working for. Warren William who had also portrayed Perry Mason, Philo Vance and Arsene Lupin was to play The Lone Wolf eight more times before the role was passed on. He died in 1948 at the age of 54. One of my favorite B leading men.



The concept of a thief switching to the good side of the law was already part of the literary tradition by the time Vance created The Lone Wolf – Raffles from 1899 and the French Lupin in 1905. The Saint was to come later of course beginning in 1928. The Raffles character was closer to a Robin Hood type – stealing from the wealthy and giving to friends and other unfortunates – but keeping a share for his gentleman lifestyle. Interestingly, the author E.W. Hornung was the brother-in-law of Arthur Conan Doyle and wrote the stories as a compliment to Sherlock Holmes, but Doyle didn't really appreciate it and wrote "You must not make the criminal a hero".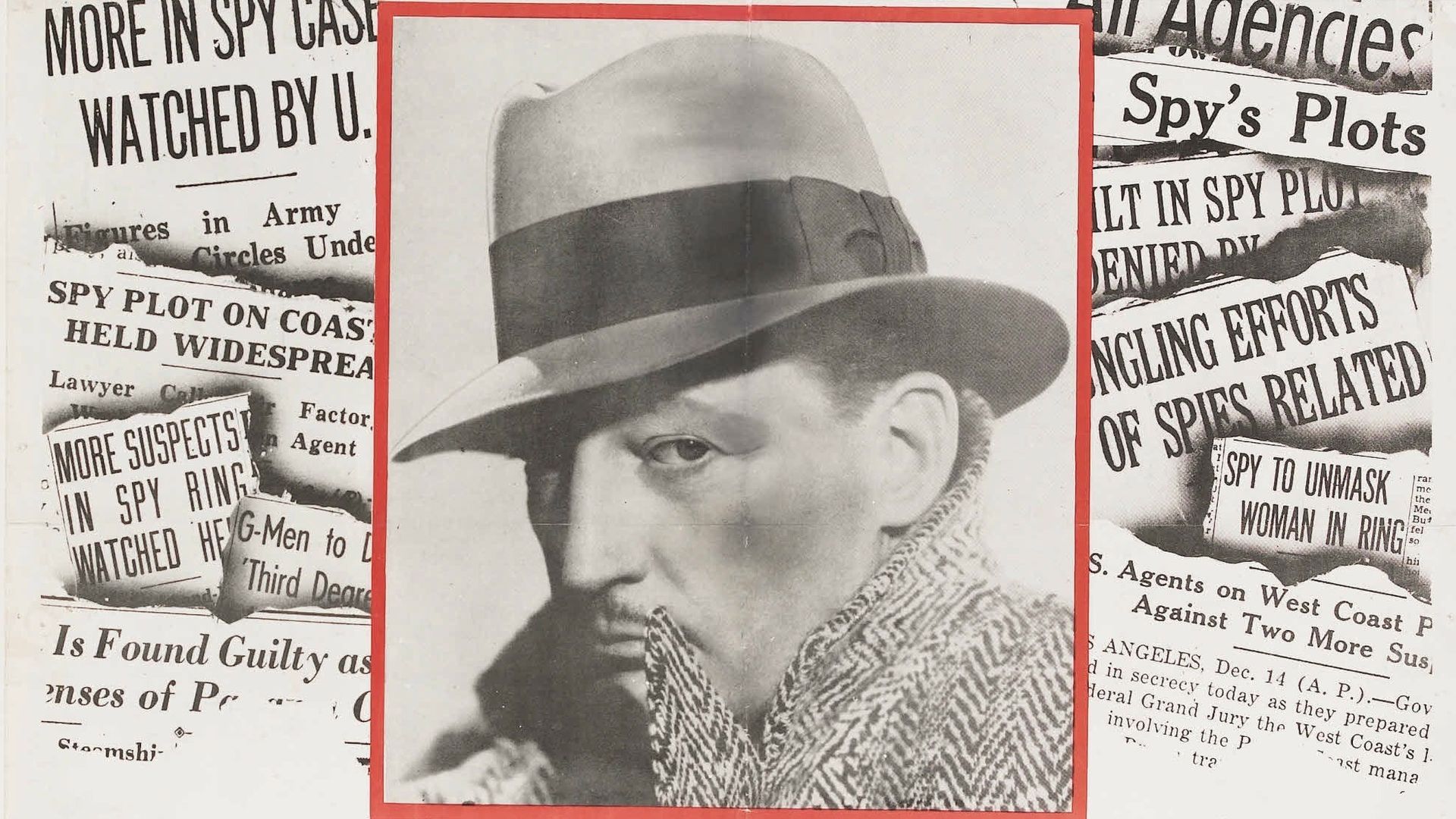 Even earlier than these characters was Rocambole from French author Ponson du Terrail in which in a series of books written in the mid-1800's Rocambole goes from very bad guy to hero. In more modern times this tradition has continued with Cary Grant in To Catch a Thief and the TV series in the 60's It Takes a Thief. Lupin written by Maurice Leblanc was made into a few Hollywood films – a couple starring William – and then oddly turned into a Japanese manga/film in 1967 in which Lupin's grandson has various adventures. They are still going today.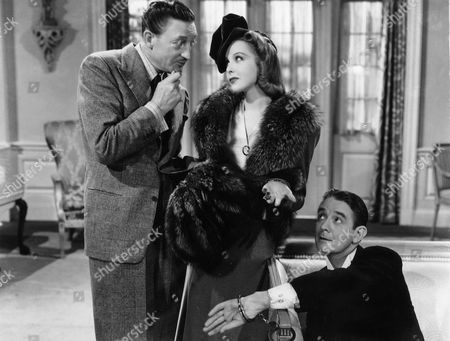 Another interesting character in both literature and film is the also forgotten Boston Blackie. Created by Jack Boyle, an opium addict and thief he came up with the idea of a safe cracker while in jail in 1914. When Boston Blackie was converted to film he became a detective who is an ex-jewel thief. And of course, we cannot forget Jimmie Dale – well of course we can and have – written by Frank Packard back first in 1914. Dale was the wealthy son of a safe manufacturer who broke into safes just for the fun of it, stealing nothing but leaving a calling card. Later he turned his talents to get the bad guys. Great characters just go on forever. Sometimes.


Rita Hayworth info from City of Nets by Otto Friedrich

---
The Lone Wolf Strikes (1940) – 7/10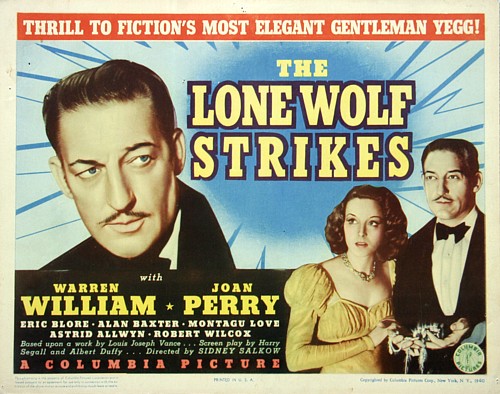 Five different actors took on this role but the one most associated with the role was Warren William who portrayed The Lone Wolf nine times. This was his second film (and fourth in the series) and it is the best so far. Part of the reason for that is that everyone's favorite manservant joins the series for the next eleven films. That is of course the always humorous Eric Blore who made a career of playing butlers and waiters in his own particular British dance hall style. He was also in a number of the Astaire-Rogers films. He was just one of those character actors you always look forward to watching.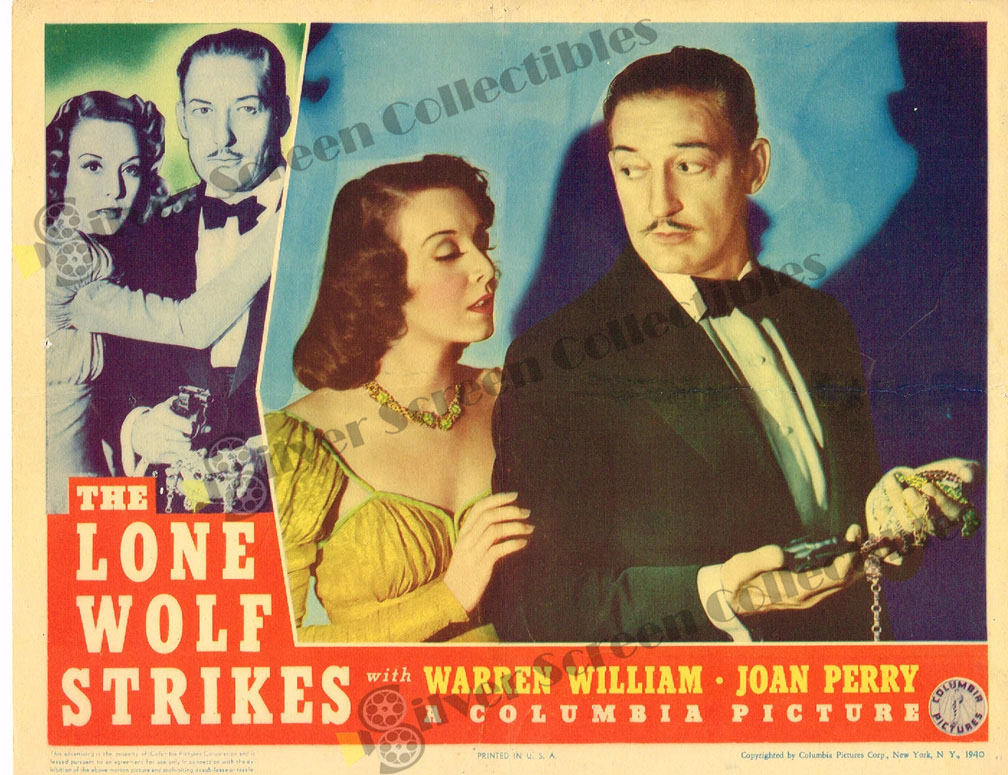 The Lone Wolf has gone straight after many years of being a top jewel thief and much to the chagrin of his butler spends much of his time talking to his many fish. Jamison the butler looks back with heartwarming feelings to the days of being criminals. Things pick up though when a friend comes to the Lone Wolf (Michael Lanyard) and asks him to find a stolen string of pearls and find out who killed the owner of them. The film is fast paced with genuine pearls and fake pearls switching hands like 3-card Monte. William is in full fast talking charm mode and Blore is the comedy relief.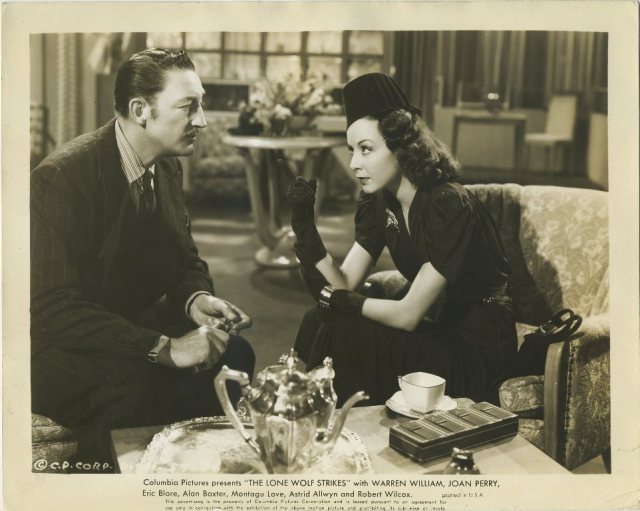 There is also an attractive babe in it. Not too well-known today but she is an eye-full and she caught the attention of the owner of Columbia Harry Cohn. Cohn had brought Columbia from being a low budget Poverty Row film company in the early 1930's to being one of the top ones - a lot of credit going to Frank Capra who had a number of hits for Columbia and brought in enough cash for them to pull out of the minors. But Cohn was a monster and a famous sexual predator treating people very badly and being hated by most. At his funeral which was well attended, Red Skelton said " It proves what Harry always said: give the public what they want and they'll come out for it." Joan Perry knocked him out and he divorced his wife and married her in 1941 and they stay married till his death in 1958. That was of course the end of her career in the movies.

---
The Lone Wolf Meets a Lady (1940) – 6.0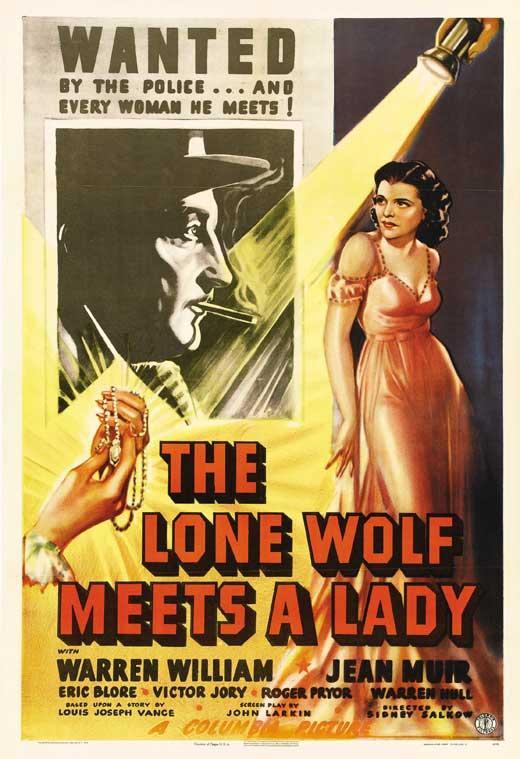 This was an excellent addition to the Lone Wolf series. It is the fifth in the Columbia series and the third now in which Warren William portrays the character. The film is crisp, fast moving and reasonably interesting - all that a B film should be. William was to go on to make six more Lone Wolf films and nowadays that is the character he is most associated with along with his Perry Mason films. That wasn't the way he wanted it. He had a terrific career on Broadway before going to Hollywood and looked to be on a path to being an A lister with a few Warner films such as The Match King, Upper World, Lady for a Day - but it just never quite happened. He had been told by Warner's that he was going to get the role of Captain Blood but instead the role was to make Errol Flynn a star - the actor who played a dead body in the William Perry Mason film The Case of the Curious Bride only months before. He never quite got over that.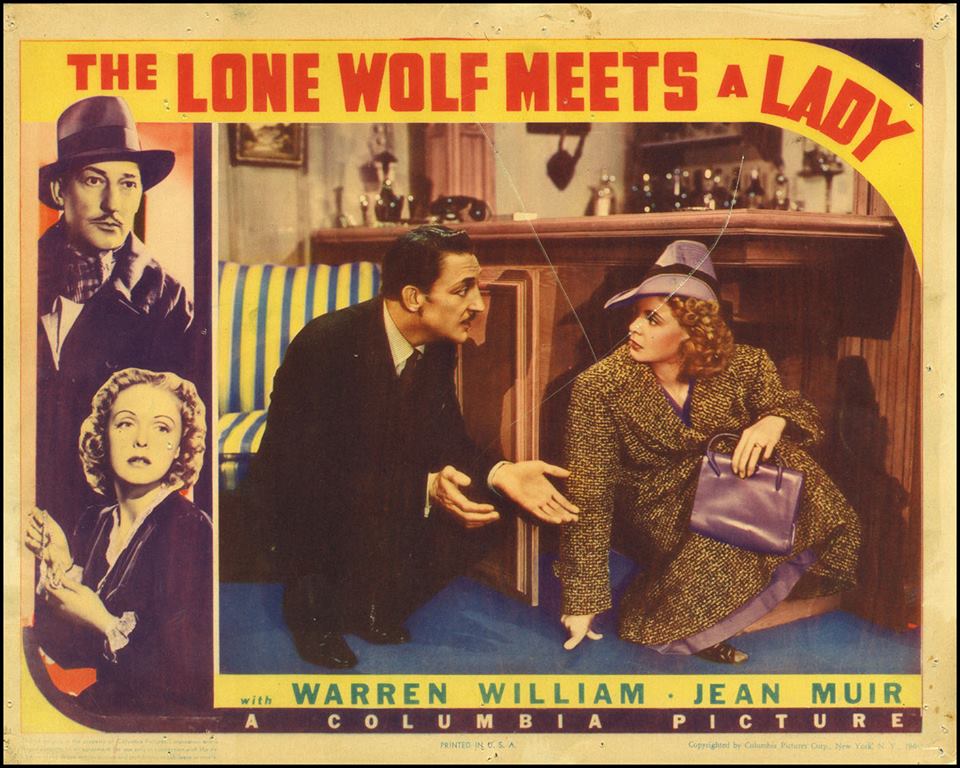 In this one a jewel necklace is stolen, a man killed, a woman in peril and The Lone Wolf has to step in and figure it out because of course the cops have it all wrong. Nothing particularly special about the plot - the killer when revealed could have easily been acceptable among a handful of suspects and no one in the audience would have cared. It is just a swirl of activity with The Lone Wolf playing hide and seek with the cops and the girl. Perhaps the best part of the film is the relationship between The Lone Wolf and his manservant played by the truly wonderful comic character actor, Eric Blore. He and William have a great timing to their patter and it is fairly amusing.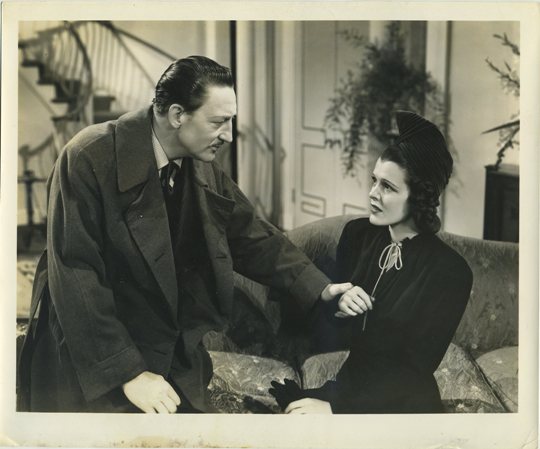 Also among the cast in small bits but recognizable names later on are Bruce Bennett as the motorcycle cop and as Shemp Howard as the pickpocket so happy to meet The Lone Wolf. He of course went on to a long career in the Three Stooges.

---
The Lone Wolf Keeps a Date (1940) – 5.5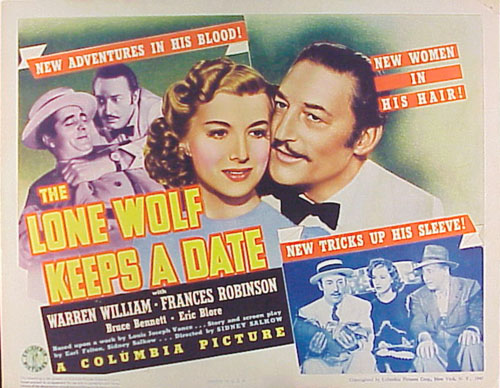 A decent enough outing in this sixth film in the Lone Wolf series. Warren William as the Lone Wolf and Eric Blore as his man servant Jamison give these B films a bit of spit and polish. Both had been in their share of A films. Blore who has been the comedy relief in so many great films stayed in the series even after Warren left it. The story begins in Havana where The Lone Wolf, Michael Lanyard, meets a damsel in distress (Francis Robinson) and upon their return to America they find themselves involved in a kidnapping and a $100,000 ransom. The police of course think Lanyard is behind it. Lanyard charms his way to a solution. There is perhaps a bit too much comedy relief in the film - not only with Blore who can make me laugh with a raised eye-brow but also a sheriff, a deputy and one of the bad guys called Chimp also playing for laughs. Not that anyone watches these for serious content or great drama. It comes in at a nifty 65 minutes and has a cast of faces that will seem familiar even if you can't put a name to them - Bruce Bennett, Thurston Hall and Don Beddoe.

---
The Lone Wolf Takes a Chance (1941) – 6.0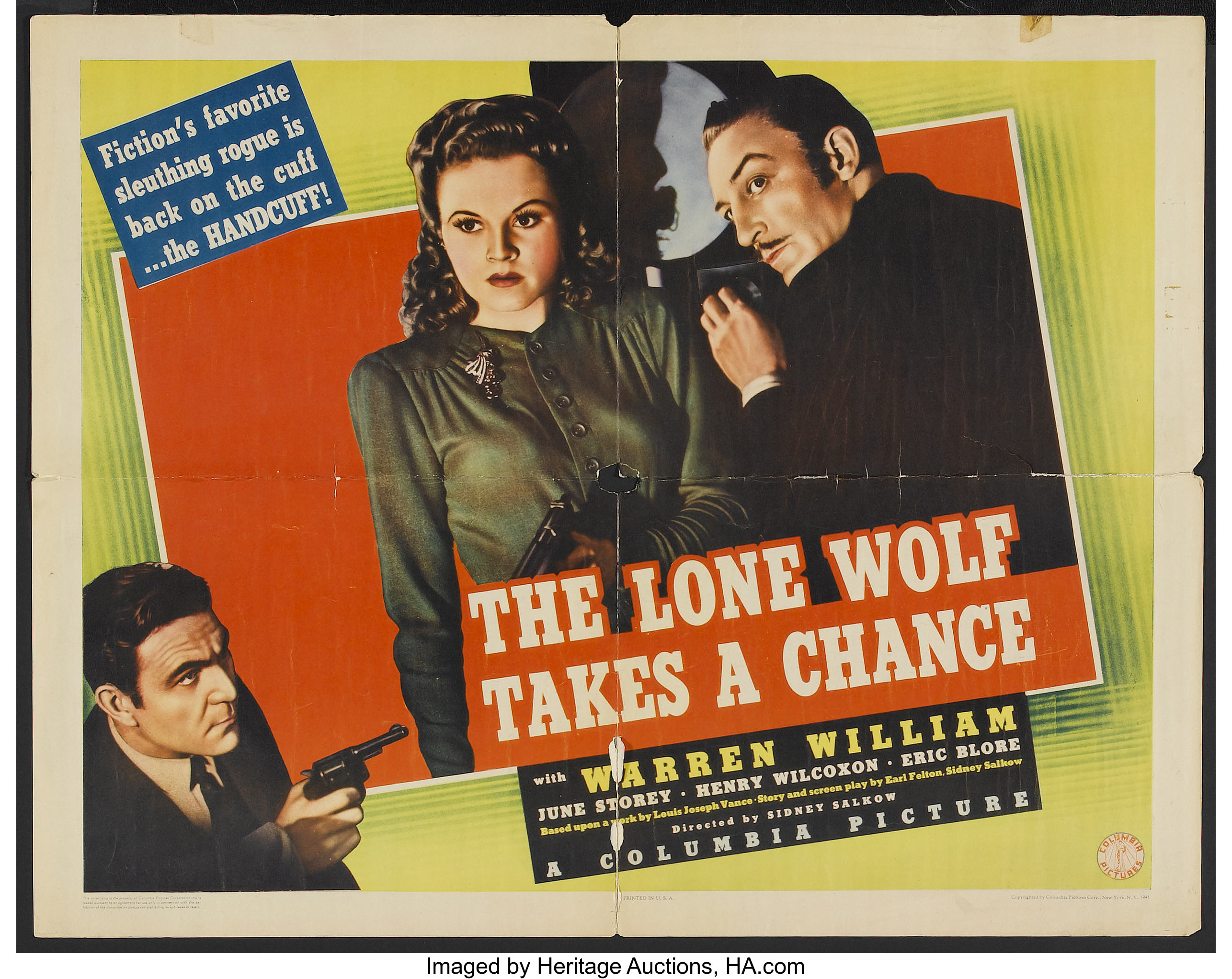 This (the 7th) is a very solid addition to the Lone Wolf series. It was a late night watch when I woke up at 3am and could not get back to sleep. At a little over an hour it was just what I needed. Tight, fast moving and with some real suspense in there. Four more to go in this series for me. As usual, it stars Warren William in fine fettle along with his butler and comic relief, the always welcome Eric Blore. Two other actors in the cast are both quite well-known - or were - at complete opposites in their career arc. This is the first credited role for Lloyd Bridges looking very young. He was in a fair amount of films but rarely the lead man and he ran into trouble with the House UnAmerican Committee in the early 1950's but came back big on TV with Sea Hunt. On the other side is Henry Wilcoxin who has a small role as one of the bad guys in this. He had been a top star in theater in England when he was spotted by Cecil B. Demille and brought over to star in two huge films - Cleopatra as Anthony and The Crusades as Richard III but slowly his career faded to smaller roles. Too bad because he is always good and distinct.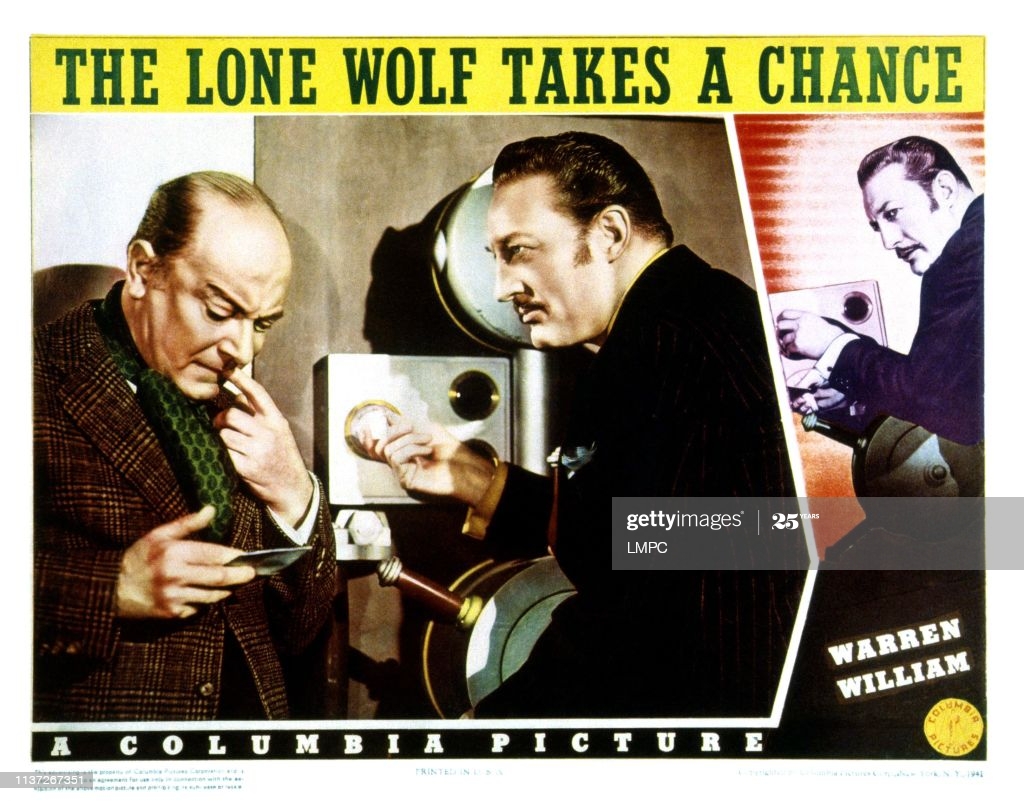 A stray cat with a necklace of pearls get this one started and Lanyard (The Lone Wolf) finds himself in trouble with the police. The Inspector (Thurston Hall) bets Lanyard that he can't stay out of trouble for 24 hours. Easy enough to do. For about 30 minutes. An inventor (Lloyd Bridges) is kidnapped from the room right next to Lanyard and a man killed. Of course, the cops assume Lanyard did it and he is on the run for the remainder of the film as he tries to prove his innocence and catch the crooks. The invention is a sealed locked vault on a railroad car that can only be opened with the combination which only Bridges has - and if the wrong one is used poison gas is omitted! Seems a bit extreme. In the end, Lanyard has to capture the bad guys, find the stolen loot from the safe, avoid the cops and save Bridges who is now inside the vault before it is broken open and he is killed. Just another day for the Lone Wolf!

---
Secrets of the Lone Wolf (1941) – 6.5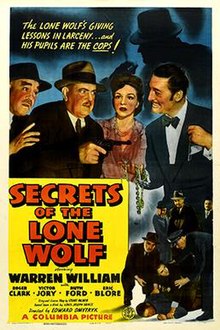 This was a short one - 64 minutes - the eighth in the Lone Wolf series and a decent one. As is the case in pretty much every one of these films, Michael Lanyard aka The Lone Wolf is suspected of pulling off a jewel heist and of killing a man. He is in and out of handcuffs more often than a bondage lover. He and his man servant (Eric Blore as usual) are asked by the police how he would steal the Napoleon jewel collection that has been brought over by the French resistance to raise money (this film being made in 1941). He gives them his advice and leaves but when the jewels are stolen he of course becomes the number one suspect. And has to catch the real thieves to exonerate himself. We have been here a few times before, but this has a fair amount of charm and the comradery between Lanyard and his butler has slowly become the main pleasure of these films. Eric Blore can crack me up from 100 yards. One of the great comic character actors. Directing this is Edward Dmytryk, who would go on to great things but he was still being tested with B films. Within two years he hit a nice trifecta with Tender Comrade, Murder, My Sweet and Back to Bataan.

---
Lone Wolf - Counter-Espionage (1942) – 6.0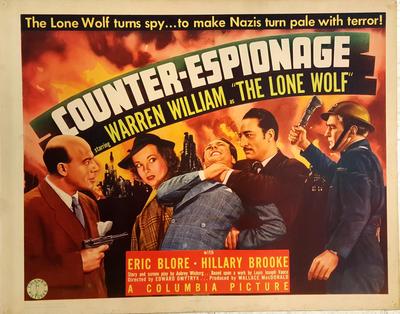 The Lone Wolf joins the war effort in this the seventh of the Warren William Lone Wolf films (ninth in the Lone Wolf series). Only two more to go from Warren before it was passed on to Gerald Mohr. These Columbia B films in the series tend to be fairly well done - good directors, good cast and a decent script. This is directed by Edward Dmytryk in his second Lone Wolf film with a Boston Blackie film in between - a training period - within a few years he was a top Hollywood director with Murder, My Sweet and Back to Bataan but he still had to sludge through Captive Wild Woman before he reached the promised land of A films.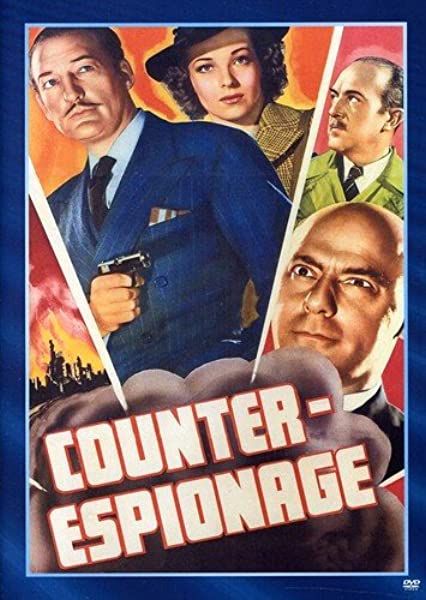 Lanyard (the Lone Wolf) is almost caught stealing a vital weapon plan in London, but escapes with Scotland Yard and his usual two cop nemeses from New York - Inspector Crane (Thurston Hall) and his dimwitted Detective Dickens (Fred Kelsey) who just happen to be in London after him. In the mystery serials it seems the Inspector always has to have a comic relief aide for some reason. Lanyard and his faithful butler Jamison (Eric Blore) play hide and seek with the cops for much of the film. Also from a woman (Hillary Brook - who often played upper class British woman but was actually American) - who follows what she thinks are two spies.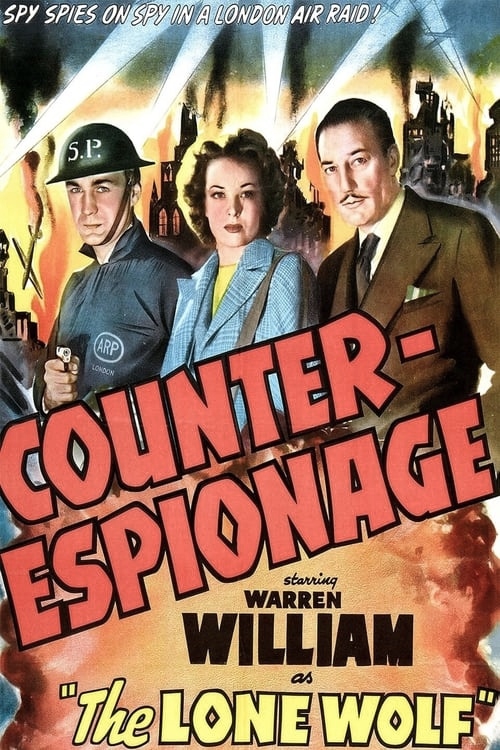 Of course Lanyard is not a spy for the Nazis - it is all a charade to uncover the real spy in the Ministry and a ring of Nazi spies. Nicely paced and it takes place during the London blitz with some stock footage thrown in of bombs dropping, the destruction and planes overhead. Among the Nazis are Lloyd Bridges and Forrest Tucker. It comes in at a no fat 73 minutes.

---
One Dangerous Night (1943) – 7.0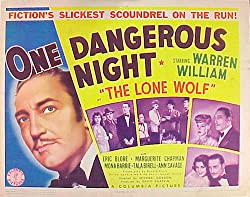 This is the tenth in the Lone Wolf (eighth with William Warren) series with one more to go. I will miss this series with Warren William once it is over. The quality has been solid from the beginning to the almost end. A big part of that is simply William himself. He was a topnotch actor and always brings a raffish charm to all his roles. This is one of the better films in the series with its fast moving script - it all takes place in one evening from murder to the solution. Like most of these Lone Wolf films, the Lone Wolf, Michael Lanyard, is blamed for a crime and has to solve it to get the police off his back. The cops being his two usual nemeses - Thurston Hall as the Inspector and Fred Kelsey as the dimwitted Detective with the squeaky shoes.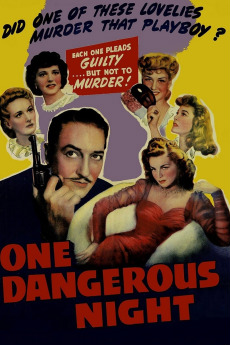 But the actor who steals this from William is his butler played by Eric Blore like a mischievous leprechaun with a bent for theft. Eric Blore is a wonder - the smallest glint in his eye or his expressions when he gets hostile or happy are classic Blore - seen in his many character roles. Blore and William have paired off in most of the series and they are like mayo on a roast beef sandwich. There are also a plethora of lovely actresses in this one - five with good speaking roles if I counted correctly. Six with the hat check girl.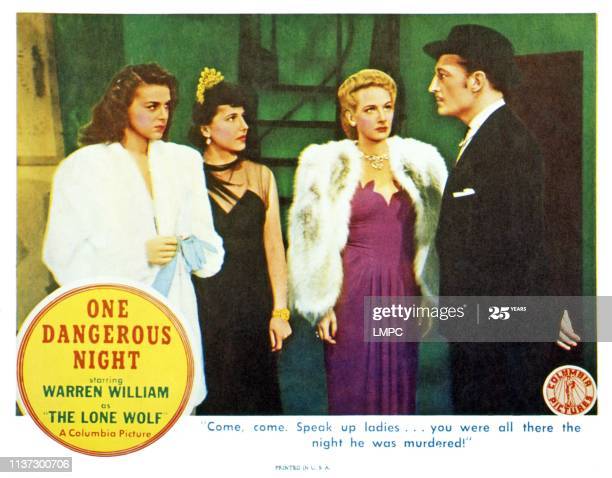 Lanyard and his butler Jamison are driving off to a party when they come across Eve (Marguerite Chapman) whose car has gotten a few flats. They deliver her to a home and continue on - only for Jamison to gleefully confess that he stole her purse. They go back to give it to her but instead find a dead body in the house. And the police find them. The hunt is on with a group of women who were being blackmailed by the dead man and were all in the house when the lights went off. And there is also Ann Savage as part of a gang who has a history with Lanyard and a loaded gun on him now. The dead man is played by Gerald Mohr who after William retired from the role due to failing health took on the Lone Wolf role for three films, none of which I have ever come across.

---
Passport to Suez (1943) – 6.5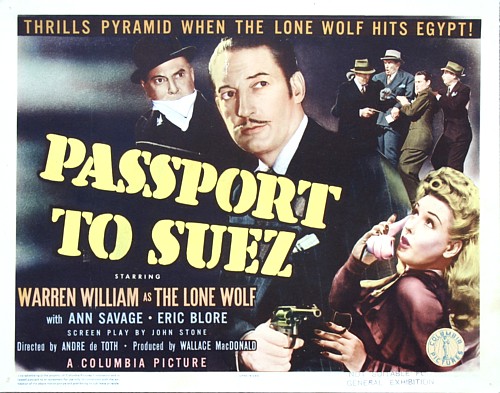 This was the ninth and final appearance of Warren William as the Lone Wolf. And it's one of the best though it diverges completely from a typical Lone Wolf setting. With more than a pinch of Casablanca, it is a spy yarn in an exotic locale and a bar owner who took lessons from Bogart. But in this one he is a side character. Columbia had tired of the series and William's contract with the company had come to an end. Sadly so had his career really - he was to make only three more films - two for the Poverty Row PRC and one in a small part. He was having financial and health issues as well and he really appears older here than in previous films. He is one of my favorite characters of that period but most actors have an expiration date and he had reached his. He was to pass away in 1948 at the age of 53.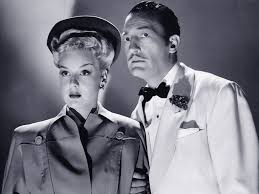 This was André De Toth first film as a director in the states. He was from Hungary where he had directed a handful of films who got out with the help of Alexander Korda and made his way across the ocean to Hollywood. He was to go on to a fine career with a slew of westerns and some gritty crime films. When he saw the script to this film he said "This is shit". He wasn't familiar with B films clearly. He had seven days to make the film and when he wasn't able to the head of the studio Harry Cohen gave him crap. Maybe for the best. You don't want to be slotted into B films because you can bring them in on time. Like my brother told me of his days in the army - if you get a job do it badly and they won't ask you again. De Toth does a fine job here bringing in a cast of changing characters but giving them each a distinct personality. There are enough spies here to fill two movies.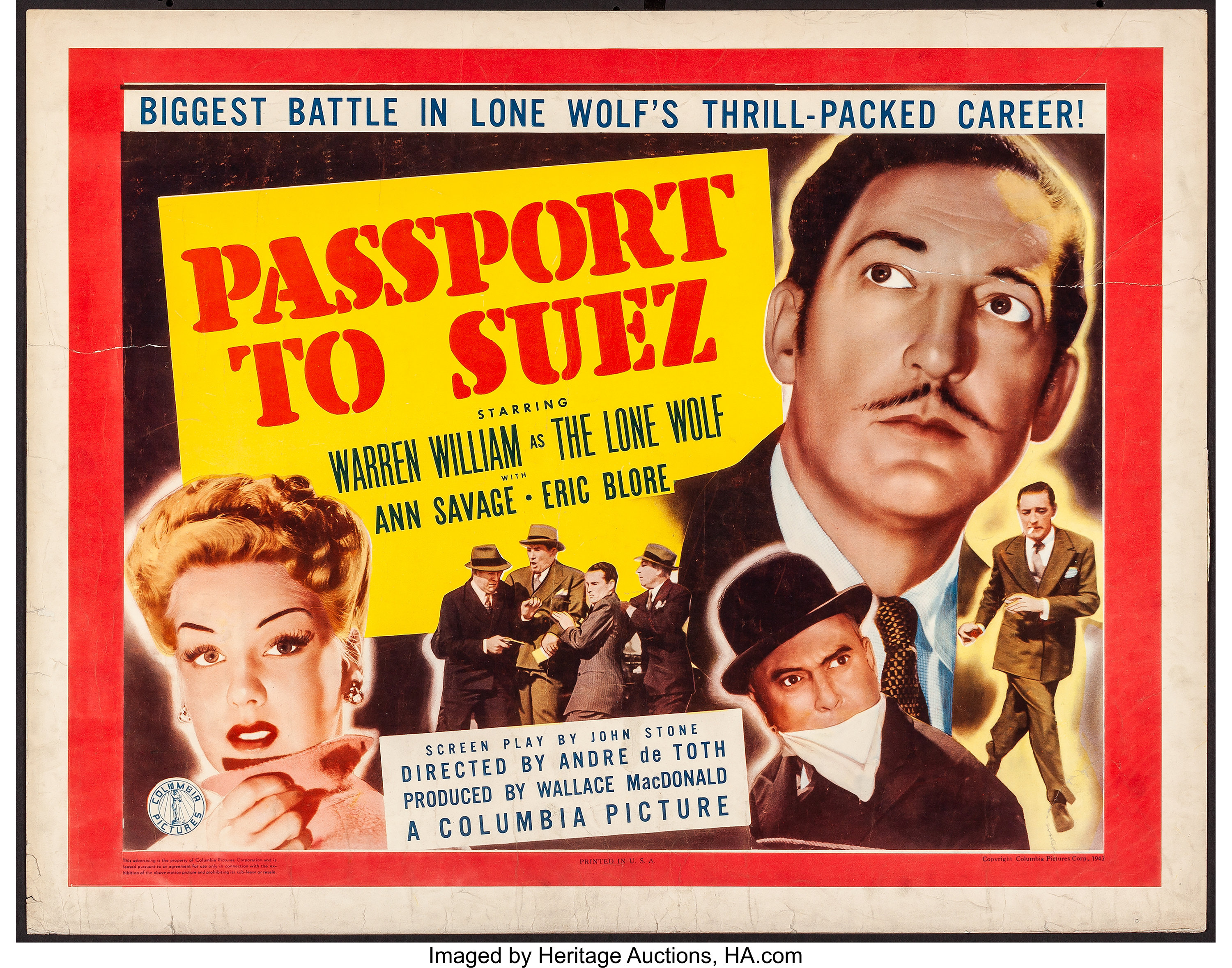 Remember this was made in 1943 and nearly every B series protagonist was recruited into the war effort. The Lone Wolf had battled spies a few times but that was on his home turf. Here he comes to Alexandria at the behest of the British - for what is never entirely clear. But he is soon contacted by the Nazi spies and encouraged to do a job for them. The encouragement is the life of his butler and friend Jameson played as usual by Eric Blore. Poor Jameson keeps getting conked on the head, kidnapped and tied up - not in a good way. Blore nearly steals the show with his grumpy expressions. Lots of twists and turns and with the Lone Wolf in a small prop plane machine gunning the bad guys.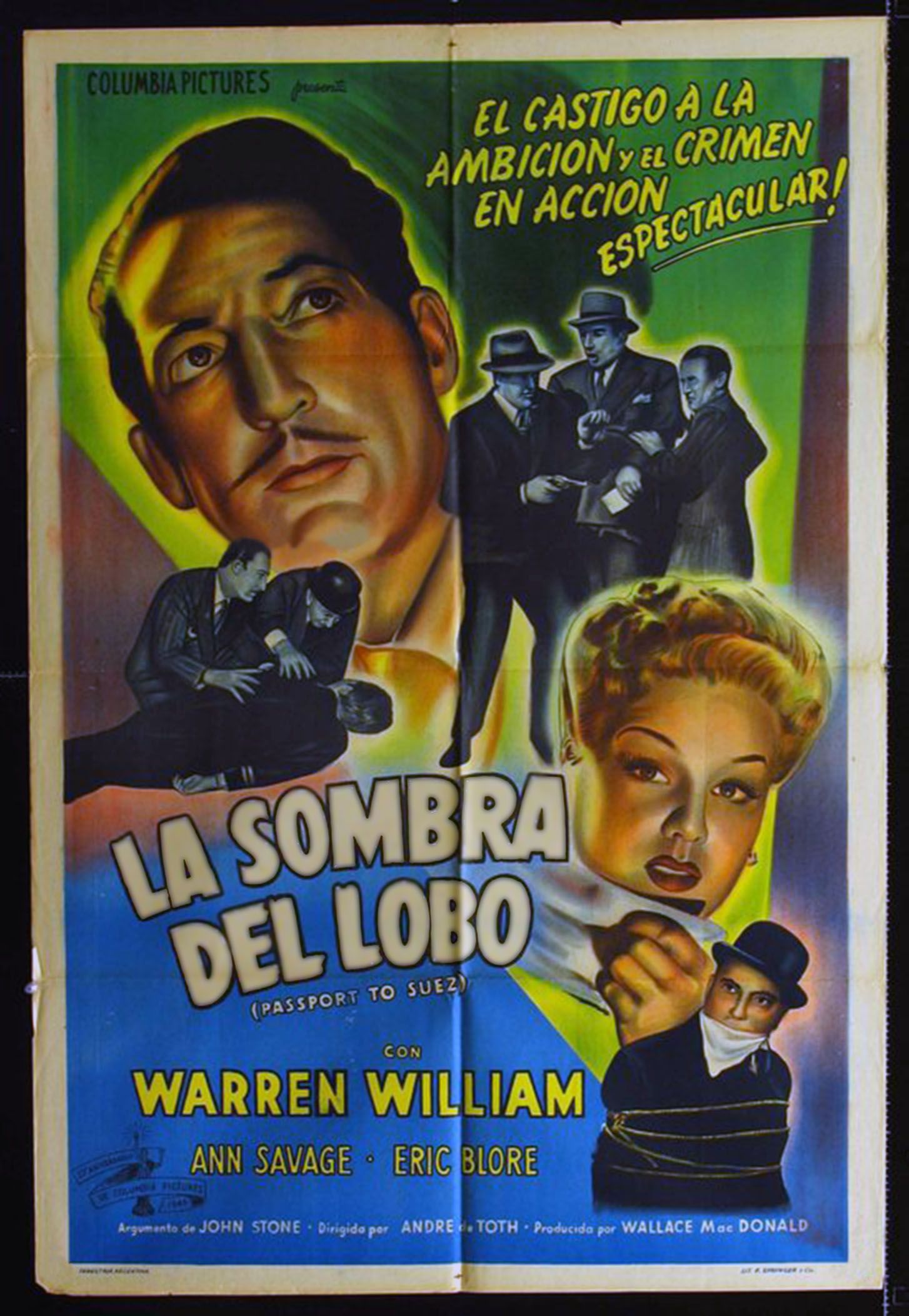 The cast also includes Ann Savage as the femme fatale and Sheldon Leonard as the smooth talking bar owner who has hot and cold running spies running through his bar often in his employ. Leonard often plays the same type of roles - head of a gang or casino and always well spoken and often deadly. After his acting career pretty much came to an end he went into producing and we have him to thank for a ton of TV - you have probably seen his name in the end credits - Dick Van Dyke, Gomer Pyle, Bill Dana, Danny Thomas, Andy Griffith and I Spy. Columbia gave the Lone Wolf a hiatus for three years but brought him back with three films starring Gerald Mohr and one with Ron Randell.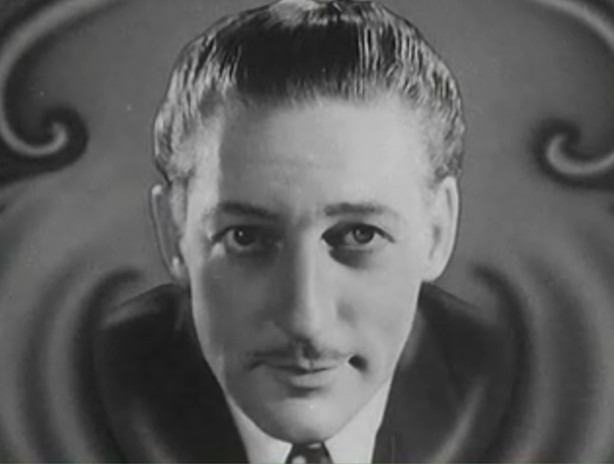 ---